Learn how to remove the Windows 10 temporary files after the May update
By clearing temporary files saved from a previous version of Windows, you can free up to 20GB of storage on your disk.
After installing the May update, Windows 10 will save a copy of the previous version to the Windows drive, so if the update fails during the upgrade process, the user can readily revert to the previous version.
Perhaps the only downside is that the process can take up to 20GB of space even after the successful Windows installation, which is undoubtedly for those who use low-capacity Windows-based laptops and tablets, this 20GB hidden secret treasure Has. In this tutorial, we'll learn how to erase the previous version of the backup file.
Very important explanation: After erasing the old version of Windows, there is no longer any possibility of recovery. So if you feel that the new version of Windows 10 does not work well, do not do the following.
Delete files from the previous version through Storage Sense
Enter Settings, then select System System. Now go to the Storage section and finally click on Configure Storage Sense or run now now to enter the page.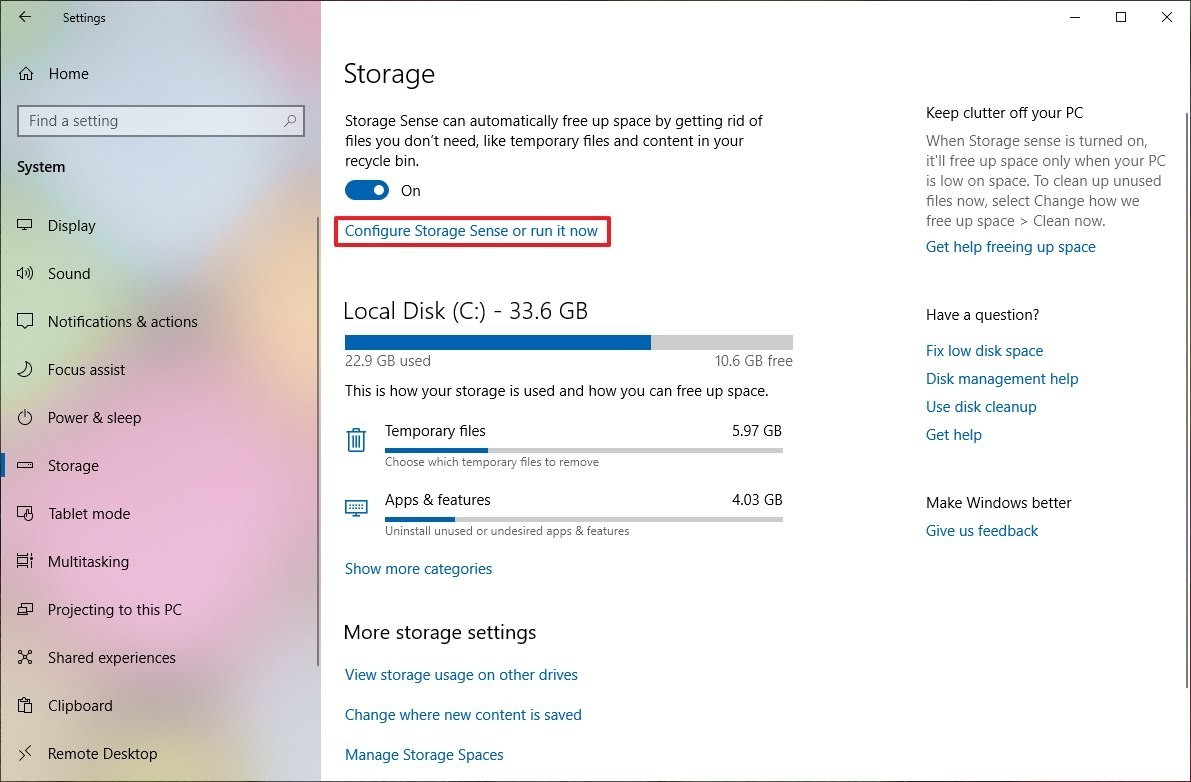 Below the open page there is a section called Free up space now. Click Delete previous version of Windows and then click Clean now to remove the old version of Windows 10.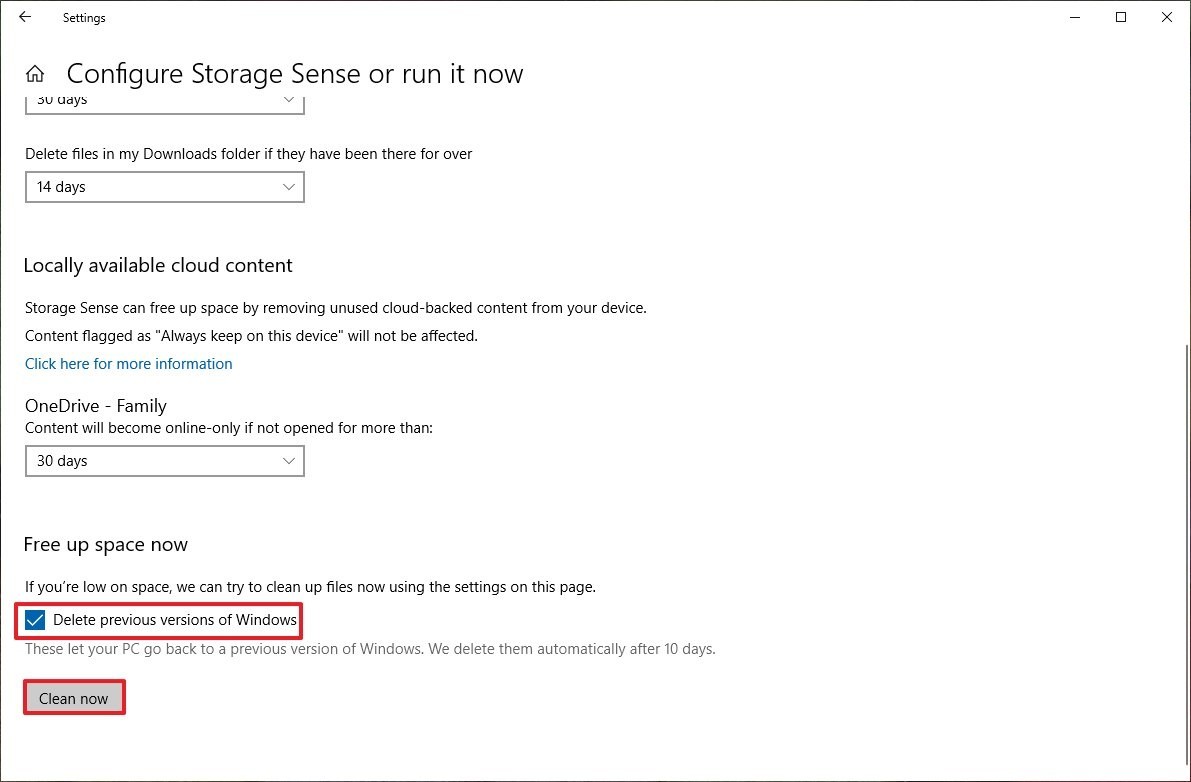 Delete old Windows files and temporary files through Temporary files
Enter Settings, then select System System. Now go to the Storage section and click on Temporary files. Now select the (Previous Windows installation (s) option and then click Remove Files.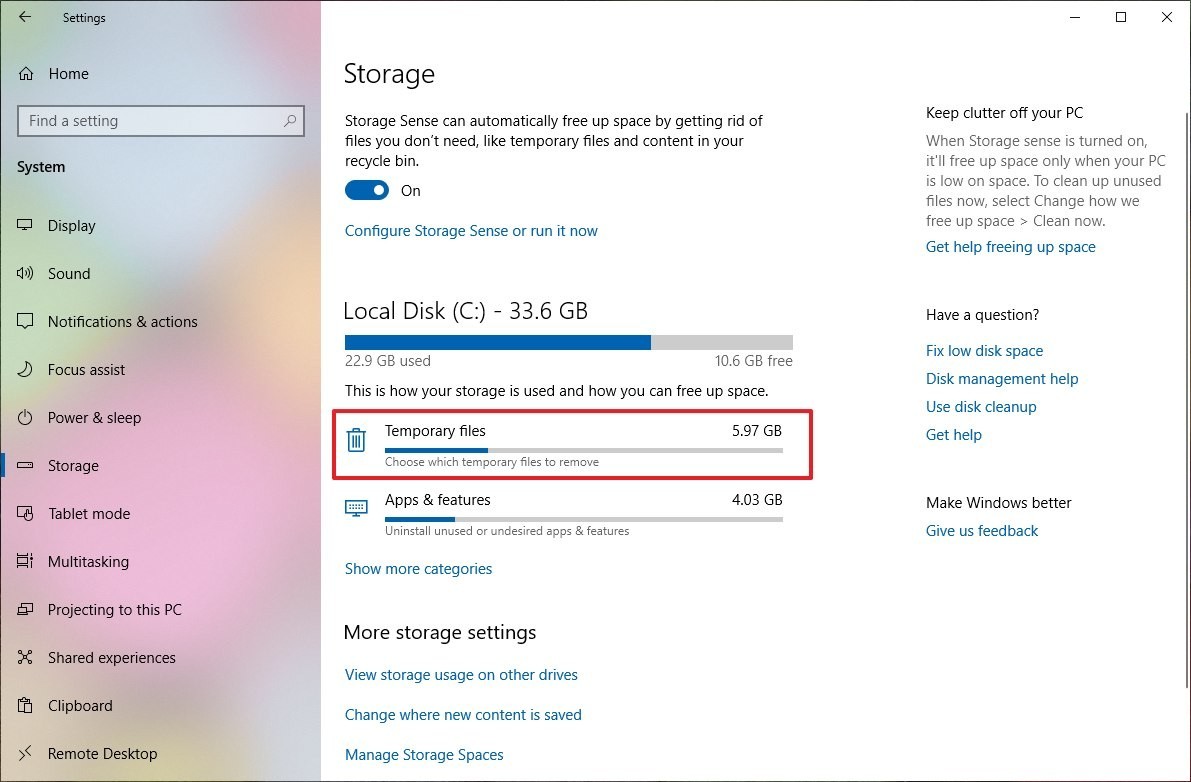 Important: In this section, apart from removing the old version of Windows, you can also clear Windows temporary files. Just note that the files in the Documents folder are not cleared.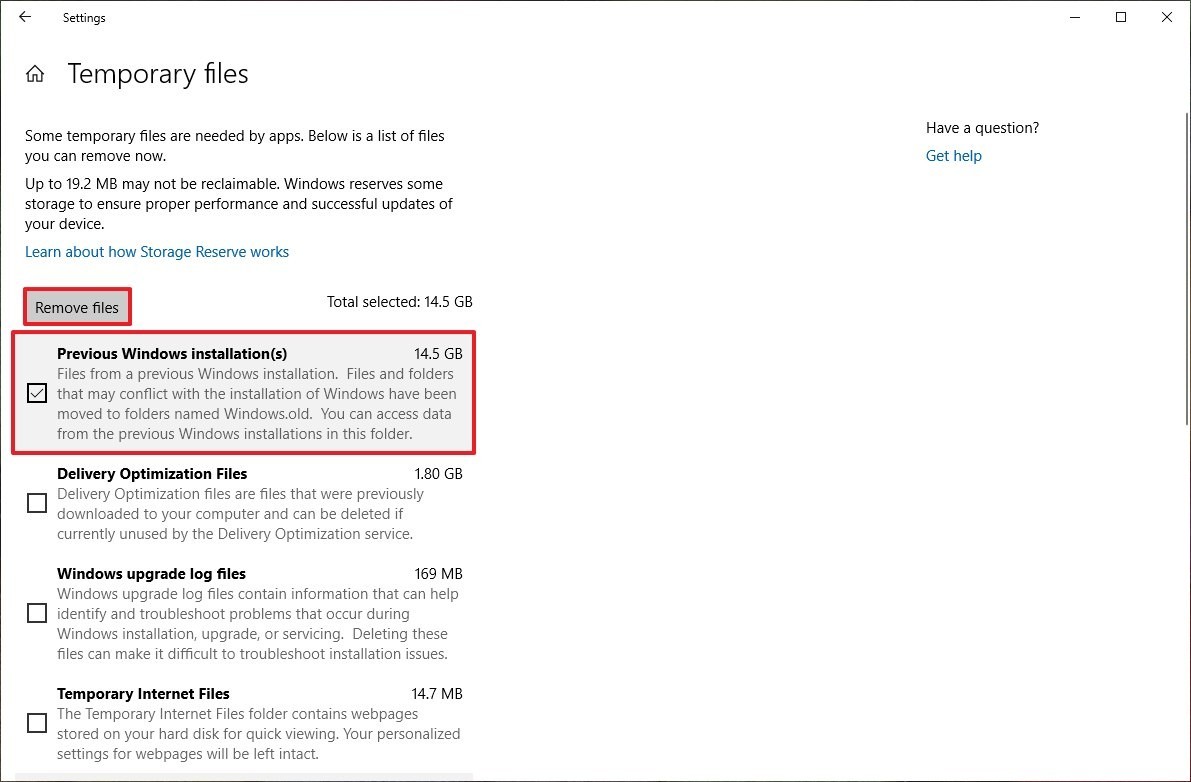 Remove old Windows files from Disk Cleanup
The latest method and most traditional way to remove old and temporary Windows files is to use Disk Cleanup.
Open the Start menu and search for Disk Cleanup. After you open Disk Cleanup, click Clean up system files.
Now, from the pop-up screen, check the option (Previous Windows installation (s), and then click OK. Again, do not clear the files in the Documents folder.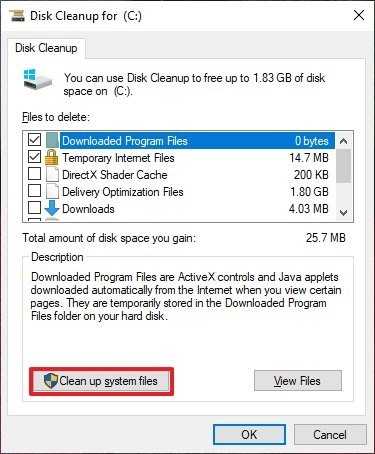 Learn how to use Windows Sandbox in the May 10 update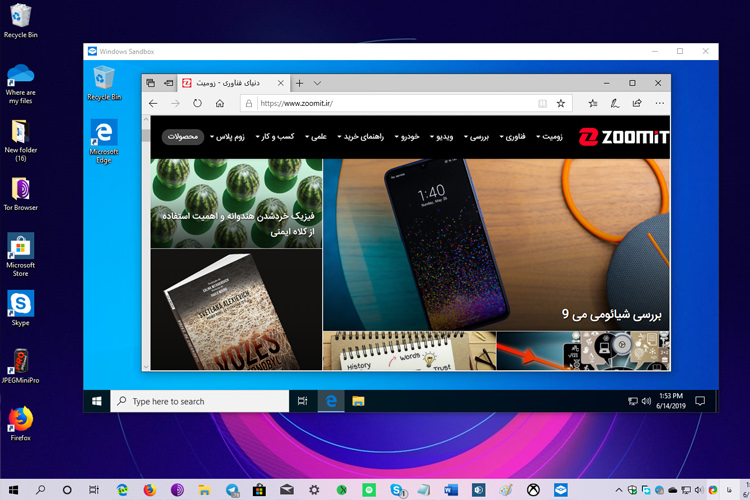 If you need to test the program, but you are unsure of it, Windows 10 will come with the Windows Sandbox feature.
Windows Sandbox is one of the new Windows 10 update features designed to test apps and anything that is not safe for the user, in fact, Windows Sandbox runs in a completely isolated environment, and even if the user installs the virus in this. A slow environment, there's still no problem for the original Windows.
Technically, Windows Sandbox is a virtual machine that takes power from Microsoft Hyper-V.
HyperWare uses the same original Windows image, but the size of the image is only 100 megabytes, which makes Windows Sandbox extremely light and fast along with the correct kernel timing and virtual graphics and intelligent RAM management.
Of course, you might ask yourself that the virtual machine also does something. This is where we should pay attention to the difference between Windows Sandbox and the virtual machine.
In Windows Sandbox, you do not need to download any version of Windows and do not have to go through the installation process.
Whenever you run Windows Sandbox, you'll see a completely clean version of Windows 10 in front of you, and when you close it with Windows Sandbox, closing it will completely erase all that you've done.
So, perhaps the major difference between Windows Sandbox and the virtual machine should be in its speed and security.
System required to run Windows Sandbox
(Windows 10 Pro (or Enterprise
Hardware virtualization
AMD64 architecture
(2processor cores minimum (4 cores with hyperthreading is recommended
(4GB of RAM (8GB is recommended
(1GB of HDD space (SSD is recommended
How to enable Windows Sandbox on Windows 10?
Enabling Windows Sandbox on Windows 10 is very easy, but before that, we have to make sure our computer processor supports Virtualization. To do this, follow the steps below.
In the Windows 10 Search section, type cmd, and then open it. Now type the following command and hit Enter.
systeminfo.exe
Now, under Hyper-V Requirements, find the option. If you see Yes in Virtualization Enabled In Firmware, it means there is no problem running Windows Sandbox.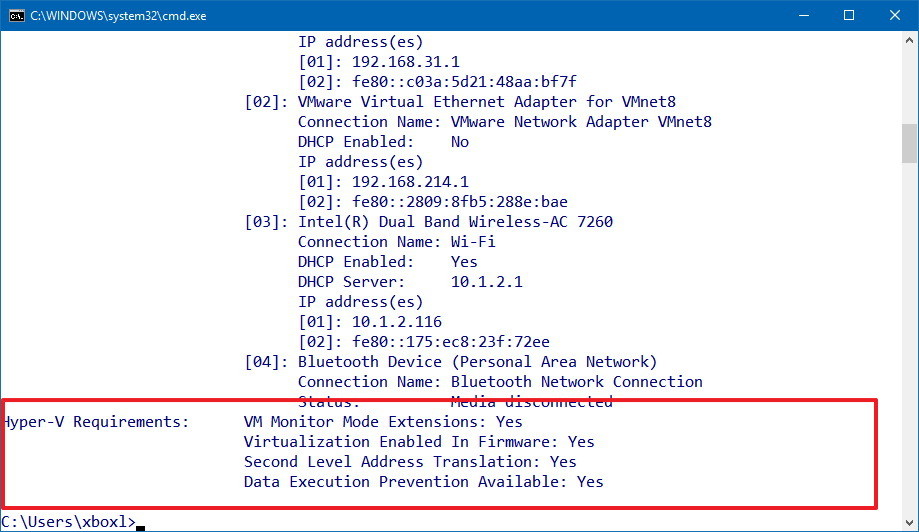 Important: If you are sure that your computer CPU supports irtualization, but in the above procedure, you will see the No, which is because this feature is disabled through the BIOS or UEFI and you must enter your motherboard settings and enable this option.
Activate Windows Sandbox
From the Windows 10 Start menu, look for the Turn Windows features on or off, and then in the drop-down box, select Windows Sandbox, and then OK. Now you must reset your system to apply the changes.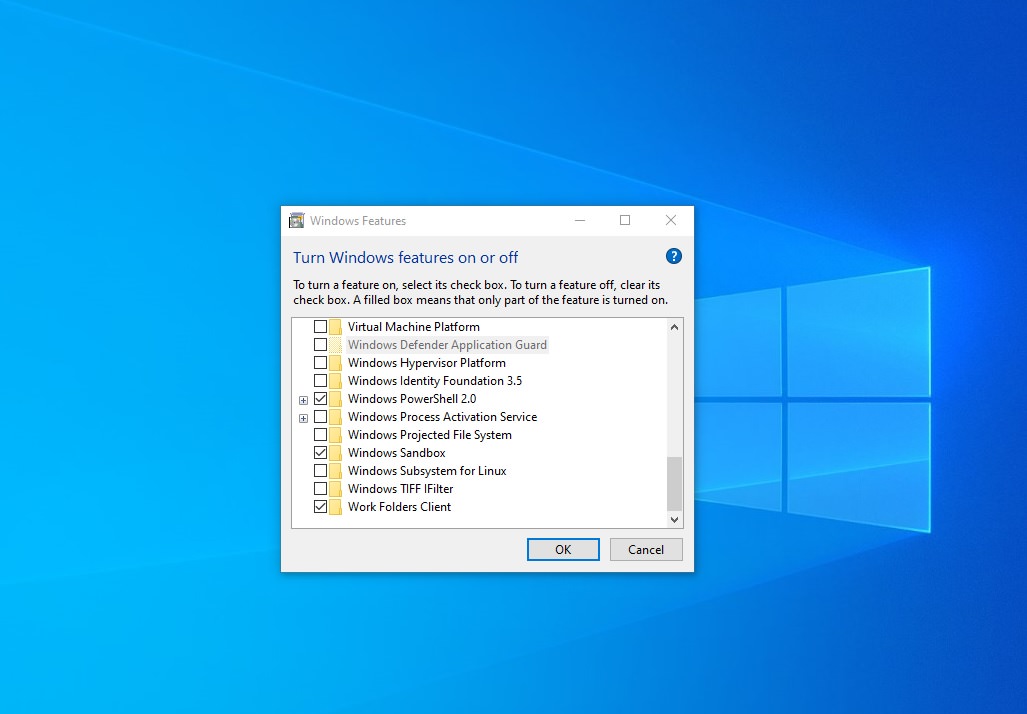 How to use Windows Sandbox on Windows 10
After Windows has fully popped up, enter the Start menu, run Windows Sandbox and run it as Run as administrator.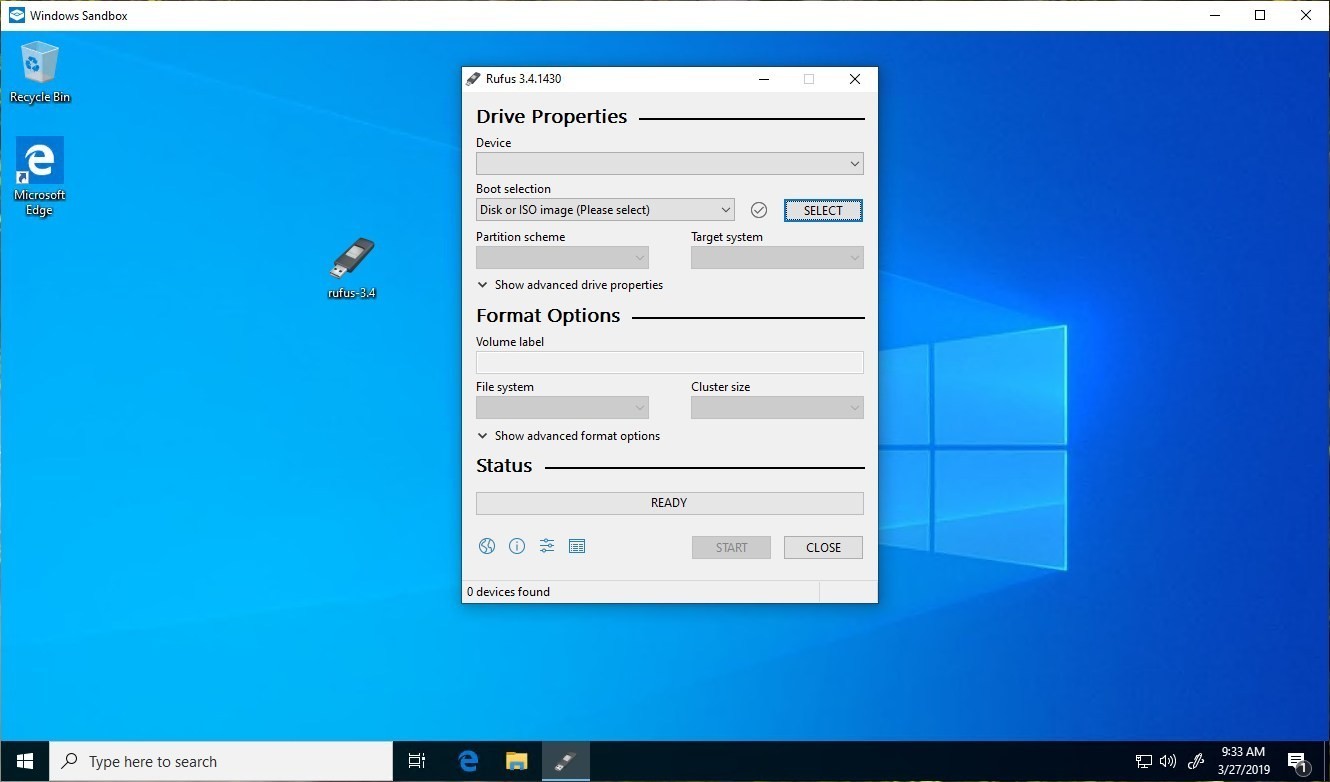 After running Windows Sandbox, you can run your programs with Copy on the main system and Paste in Windows Sandbox.
Or directly download the file with your Windows Sandbox itself. Just note that there is no drag and drop option in Windows Sandbox.