Let's assume that you have a significant online presence and your website gets a decent amount of traffic. Your business is expanding and you've outgrown the shared hosting plan you purchased years ago.
You need a better web hosting plan that offers higher performance,
good security, and more control over your website – preferably at an affordable price. In this case,
you might want to look at VPS hosting as a good solution for your company website's needs.
What is VPS Hosting and How Does It Work?
VPS or Virtual Private Server (sometimes also referred to as "Private Cloud") means that websites hosted on this kind of server will get a set of resources and an operating system exclusive to the user. Essentially,
a virtual server is a physical server that's been divided into different spaces,
with dedicated resources assigned to each slot.
Unlike with shared hosting,
websites on VPS hosting generally won't be adversely affected by any other website's spike in traffic or resource usage —
and you won't have to worry about your account being suspended just because you've exceeded your CPU allowance respective to the other websites on the same shared server.
Since VPS hosting gives you your own dedicated disk space,
bandwidth, and operating system, you can reboot it, install an application of your choosing, or change the operating system to suit your needs. VPS hosting also allows you to choose your preferred control panel,
so if you find the industry-standard cPanel a bit clunky and somewhat of a resource hog,
you can swap it out for a more lightweight and flexible user interface.
VPS hosting usually offers greater capacity, far better security, and reliable customer support services — so it's no wonder that it's become a popular choice amongst all the web hosting services available.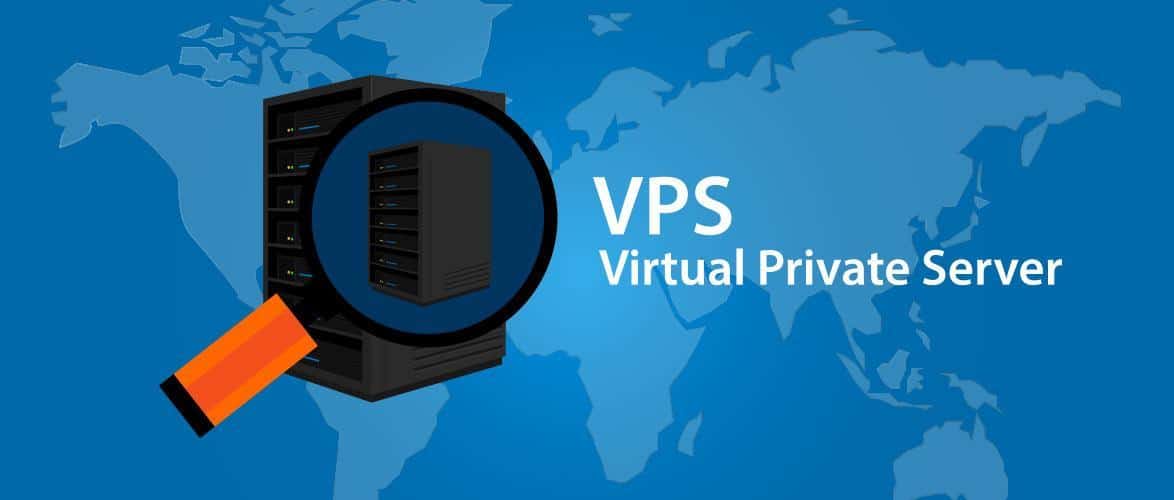 Source: https://voxservice.com/reseller-bundle/
Shared vs VPS vs Cloud Hosting
It isn't unusual to say that VPS is like an upgraded form of shared hosting. When you start using this kind of hosting,
you're usually sharing the server with other users. The difference between shared and VPS hosting is that with a VPS, you share the space with a smaller number of users. For example,
if you're using shared hosting, you're probably sharing the space with hundreds of other websites,
but if you're using VPS hosting, you're probably sharing the server with ten, 20, or 30 other websites.
The point is that when a web hosting provider offers shared and VPS hosting, what they're actually saying is that they have servers that operate with a large number of users and others that operate with a small number of users. They're all shared servers, but the number of users is different. This means that on a VPS,
your websites will generally perform at much faster speeds than on a shared hosting account,
and you can host multiple websites without worrying about maxing out your resource usage as much.
Also,
with shared hosting, there are more security concerns: when one website is hacked or under a DDoS attack, the other websites on the server may be compromised as well. Similarly,
when one website on a shared hosting server gets a high spam rating, the other websites will be negatively affected and may experience higher email bounce ratings. With VPS hosting, this isn't as much of an issue because every hosting account has its own separate space.
Cloud hosting refers to a nearly unlimited number of individual servers that are all connected to a network and support each other. These servers make a cloud and form a structure of connected servers and data storage. If one server fails,
another will simply kick in and take its place, ensuring that your website remains online and your data is perpetually available. If you happen to need extra bandwidth and processing power because you're expecting a traffic surge one day,
you can simply draw more power from the cloud — usually at the click of a button via your user admin panel. Cloud hosting is generally the hosting solution of choice for larger enterprises because of its scalability and reliability. Compared to shared and VPS hosting, it's usually more advanced and more expensive.
If you'd like to read more about the difference between cloud and VPS hosting, you can check out our more in-depth blog article on it here.
To make a comparison,
you can think of shared hosting like sharing an apartment with many other housemates for a lower price: you all share a single kitchen,
living room, and perhaps one or two bathrooms. If your housemates happen to have very noisy friends over,
you might not be able to work or sleep well that night.
VPS is just like owning a condominium,
you get your own private living space and can do with it what you will, although you'll still have to pay general maintenance fees for the upkeep of common areas,
the extra security, and so on.
Cloud hosting, on the other hand, is like renting a posh hotel room. You have your own large apartment-like room, your own private security system,
and lots of amenities and perks that you share with the other hotel residents. At any time, you can use the computers in the business conference room to print stuff,
or book the ballroom if you'd like to host a grand event. You only pay for what you use, and unlike owning a house, you can choose to check out and walk away at any time.
Advantages and Disadvantages of VPS Hosting
There are many advantages to using VPS hosting services. The list below includes the top five of these benefits:
VPS hosting is like shared hosting but affords you far greater performance. It encompasses excellent traffic capacity, more storage space, and other features suitable for various projects.
One of the biggest advantages of VPS hosting is its price. You get many of the features typically only available to those with dedicated servers but at a much lower price. If you have a growing business and need a stable web hosting solution, then VPS hosting is probably the best option.
VPS hosting tends to be highly You only pay for the features you'll need, and you can always swap out your operating systems and server applications for those of your choice.
Many vendors offer excellent technical support and VPS management services. Unlike dedicated servers — which require you to engage highly-trained personnel to handle your equipment and software — VPS hosting doesn't require as much technical knowledge.
VPS hosting gives you more control over your virtual space compared to shared hosting.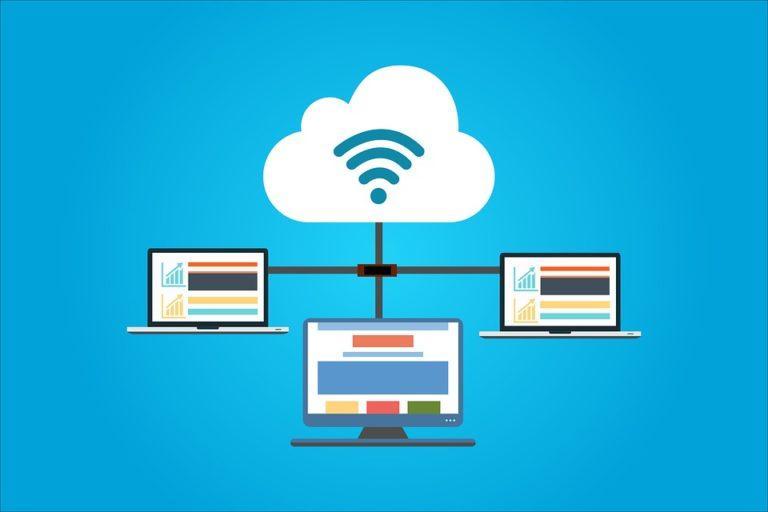 Source: https://www.techglads.com/web-hosting/vps-hosting-for-business-website/
All web hosting options have some disadvantages as well. Here are some of the cons of VPS hosting:
Even though you have more control over the server with VPS hosting than with shared hosting, you still don't have total control over numerous significant functions. These limitations will be felt particularly by enterprise-scale operations with strict security and privacy requirements (such as healthcare facilities). You possess only part of the server and even though that part may be large, everything is ultimately controlled by the web hosting provider.
Since your website will still be located on a single physical server, that server is vulnerable to power outages or attacks. While your website will still be more secure on a VPS than on shared hosting, if that server happens to go down, so will your website.
Compared to cloud hosting, VPS isn't as easily scalable. If, for example, your website happens to experience a spike in traffic on a single night of the week but then dwindle to a slow trickle for the rest of the week, you'll have to pay for all that additional bandwidth even if it sits there unused for most of the week.
Compared to shared hosting, the price of VPS hosting is usually much higher. If you've outgrown your shared hosting plan but haven't yet progressed to needing a dedicated server, it's fairly common to balk when you first see the price of a VPS plan.
VPS hosting can face some service issues as well. The web host may oversell the space thinking that their users won't ever use all of their allocated resources. If these resources are not properly distributed, issues may occur when a certain website starts using the maximum allowance of its available resources. This may not only affect the performance of this particular website, but it can also affect the performance of other accounts on the server.

Source: https://blog.servermania.com/understanding-types-of-premium-web-hosting/
When to Say YES to VPS
VPS is most suitable for small to mid-sized companies that anticipate a growing number of visitors,
or that need to create multiple websites. It's also a feasible option for those who have security concerns, such as companies with websites prone to DDoS attacks. This can be an e-commerce website,
a popular media-streaming channel,
or perhaps several simple websites that are hosted under the same plan. If you're on a shared hosting plan and your websites have become much slower as of late,
then VPS hosting might be a good option for an upgrade.
VPS hosting is also good for users who like having more control over their server environments. Even though they may not use or need all the resources included in the package,
they're willing to pay more for the additional control provided by the VPS.
VPS is the best option for a rapidly-expanding website if you don't need extensive server customizations. You should consult your webmaster for any server modifications.
Some users know they want dedicated hosting,
but they don't have the requisite technical knowledge to manage one. VPS hosting could be a good starting option for them. They'll get many features of dedicated hosting at a more affordable price. They can test it out,
pick up more technical knowledge along the way, and then whenever they feel ready,
they can then change to a dedicated server.
Test the Best VPS
There are many reputable and time-tested VPS providers on the market,
such as InMotion, LiquidWeb, and Bluehost.
Users have to consider the cost, the vendor's quality of customer support,
and the reliability of the provider before settling on a VPS package for their websites. You can check out the expert reviews here to help you learn more about the most reputable providers, test some of them,
and choose the most suitable web host for your needs.
VPS – Your Reliable Business Partner
With its affordable price range, increased privacy, far greater control,
and better resource allocations, VPS hosting is a great option for the growing needs of your company website.
You can consider VPS hosting to be a great business partner you can always rely on. Knowing that your company website is safe and backed up by a secure VPS hosting option,
you can relax and focus on identifying and acquiring new clients and business opportunities to drive even more growth and profitability for your expanding business.