What is a Corona virus? Symptoms of the disease, mode of transmission and outbreak
msrxp
Public Information
February 28, 2020
After several weeks, the Corona virus finally reached Iran.

 

Here's what you need to know about the virus.

The outbreak of the new Corona virus, first seen in December in Wuhan, China, continues.
 The disease has so far killed at least 5 people and infected more than 6,000 people worldwide and is still spreading.
The virus has so far been found in about 5 countries, including Iran (see the latest statistics from this link ).
There have been several studies on the infection of the new coronavirus called Covidian Disease, and although many questions remain unanswered, it has partly added to our knowledge of this emerging virus.
Corona viruses were first identified in the 7th decade, but we still do not know where they came from. Corona viruses (coronaviruses) are called because of the bumps on their membrane that resemble the sun's crown. They can infect animals as well as humans and cause respiratory tract disease.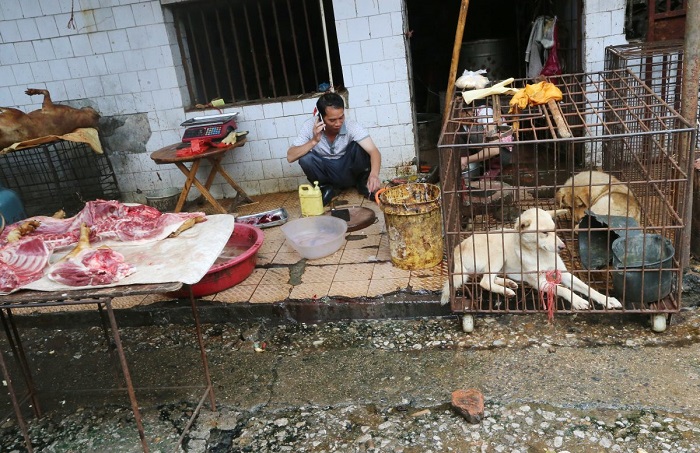 The source of the new Corona virus transmission is said to have been the live animal market in Wuhan, China
Prevalence of corona viruses in the past
Middle East Respiratory Syndrome (MERS) : About 1 person died from MER. The disease first appeared in Saudi Arabia and then spread to other countries in the Middle East, Africa, Asia and Europe. In May, another outbreak of mersin occurred in Korea, the largest outbreak outside the Arabian Peninsula.
Severe Acute Respiratory Syndrome (SARS) : In year 1, 2 people died of SARS outbreaks. From year 1 onwards, no other cases of the disease were reported.
Where did the outbreak of the new Corona virus begin?
On Jan. 1, The New York Times reported that Chinese researchers have identified a new coronavirus that appears to be the cause of a mysterious illness that killed nine people in Wuhan, China. Wuhan is a city in central China with a population of 4 million. These were related to the market workers in which the animals were sold live. After that, the market closed and disinfected.
How high is the death rate due to the Corona virus?
The new coronavirus infection, called COVID-19, has so far killed at least nine people and infected more than 5,000 people worldwide. The first deaths occurred outside China in the Philippines and then in South Korea, Japan and Iran.
A number of health care workers in Wuhan have also become ill. Earlier, Chinese officials and the World Health Organization said there had been limited cases of human-to-human transmission between family members and that they appeared to be the source of the animal virus transmission.
According to experts, the contamination of healthcare workers shows that the virus is more capable of transmitting human-to-human than previously thought.
Since health care workers are among the first to come in contact with patients, if the pathogen can be transmitted between humans, they are also likely to become infected.
Little is currently known about whether these cases occurred in a hospital or in different centers.
Information that can determine the extent of disease transmission between humans.
In fact, if all of this happened in a hospital where a patient was being treated, it could indicate that a person has infected a large group of people.
You can track the status of the Corona virus outbreak live on the Johns Hopkins University Map .
Passengers are at the Ichang China Train Station, just 2 miles from Wuhan. The Chinese New Year is the busiest season in the region
What is the origin of the new coronavirus outbreak?
The most likely source of this outbreak is animals; although the exact virus from which the animal was transmit to humans is not entirely clear. It is believed that similar outbreaks of SARS have begun in the live animal market.
The Middle East Respiratory Syndrome virus has been transmitted to humans by camels. Since the virus first originated in Wuhan City and in people who visited a market for live animals and seafood, officials say it may have been transmitted from one animal to another.
Researchers compares the genetic sequence of the new virus, formerly called 2019-nCoV , now call SARS-CoV-2, with the sequences in a library of viral sequences, and found that the closest relate viruses were the two corona viruses.
Have originated. The two viruses have a 5% genetic similarity with the new Corona virus. Based on these results, the researchers said that the SARS-CoV-2 virus may have originated in bats.
However, no bats were sold at the Huan Seafood Market in Wuhan. This indicates that another unknown animal has been transmitted to humans as a virus intermediate.
In another study previously conduct, snakes sold in the market had been identify as a potential source of the new Corona virus. However, some experts have criticize the study as suggesting that it is not clear that corona viruses can infect snakes.
Does the Corona virus cause a global epidemic?
For a new corona virus, or any other virus, to lead to a global epidemic among humans, it must be able to do three things: infect humans effectively, replicate in humans, and then spread easily among humans. It is not yet clear how easily the virus will spread from person to person.
In this regard, scientists use an index called the base reproduction number, or R 0 . This is an estimate of the average number of people who develop a virus from an infected person.
In a study publish January 1 in NEJM Magazine, the value of the indicator for the new Corona virus was estimates to be 2.5, meaning that each infect person transmits the virus to an average of 1.5 others.
This is similar to previous estimates where R 0 was obtain between 0 and 1 (for comparison, SARS has an index of about 0 before public health measures brought it down to 0).
In general, if the viral R 0 index is greater than one, it will continue to spread, so public health measures to stop the outbreak should aim to reduce the R 0 to less than one. Some experts believe the new Corona virus epidemic is about to become a global epidemic.
How is the new coronavirus transmit?
Dr. Peter Rabinowitz of the University of Washington says scientists do not yet know exactly how the virus spreads, but it can be pass from person to person. Transmission between humans worsens the situation as the virus is transmit only from animals to humans.
China's Center for Disease Control and Prevention has analyzed four confirmed cases in Wuhan. Researchers found that 2 percent had direct contact with the meat market and 2 percent had contact with people with fever or respiratory disease.
But about half of the people have neither gone to the market nor been in contact with sick people.
Of the 2 infected, 5 have recovered, 4 have died and 3 are still in treatment. Of the 5 patients under treatment, 3 were mildly ill, 2 were severely ill, and 2 were in critical condition. According to the report, 3 health care workers became ill while caring for these patients.
Researchers are still trying to find out exactly how the Corona virus spreads. But in general, according to the CDC, the most common way to spread coronavirus is through respiratory droplets caused by coughing and sneezing. Experiments have also shown that the virus is present in the stools of patients, suggesting that it may also be spread through stool contamination.
How dangerous is the disease causes by the new coronavirus?
Health officials around the world are concerned about the spread of the virus,
but it is difficult to accurately assess the lethality of the new virus. The World Health Organization, with some delay, finally announced the outbreak as a public health emergency. Dr. William Schaffner , a professor at Vanderbilt University Medical Center, said:
When we are face with a new infectious disease, we first become aware of the most severe cases. As surveys continue, we often find that there are more people with milder disease, and there are even people who are infected but not infected.
The results of a new study provide new details about the severity of the disease, including mortality and susceptibility.
Researchers from the China Center for Disease Control and Prevention analyzed the data of two confirmed coronavirus infections reported between December 1 and February 2. Among these, four deaths occurred, which resulted in an overall mortality rate of 1.5%.
According to the New York Times,
this mortality rate is much higher than the flu-related death rate in the United States,
which is about 2.5 percent.
However, new research shows that mortality rates vary across regions. In Hubei province, where the outbreak began, the mortality rate was 3.9 percent and in other areas it was 3.7 percent.
The study also find that older people were more likely to be affect by CVD. Among those aged 4 years or older, the mortality rate was 2.9 percent, while in the age group of 2 to 2 times 2 percent, for the age group 1 to 2 times 2.5 percent, for the age group 2 Up to 5 times 2.5%, for 2 to 5 years age group was 1.5% and for 1 to 5 year age group was 1.5%. No deaths were seen among newborn children until the age of 4 years.
Some experts have estimated that the number of cases of Crohn's disease is much higher than officially reported. If so, the actual mortality rate is lower than what was reported in this study.
Is there a cure for coronavirus?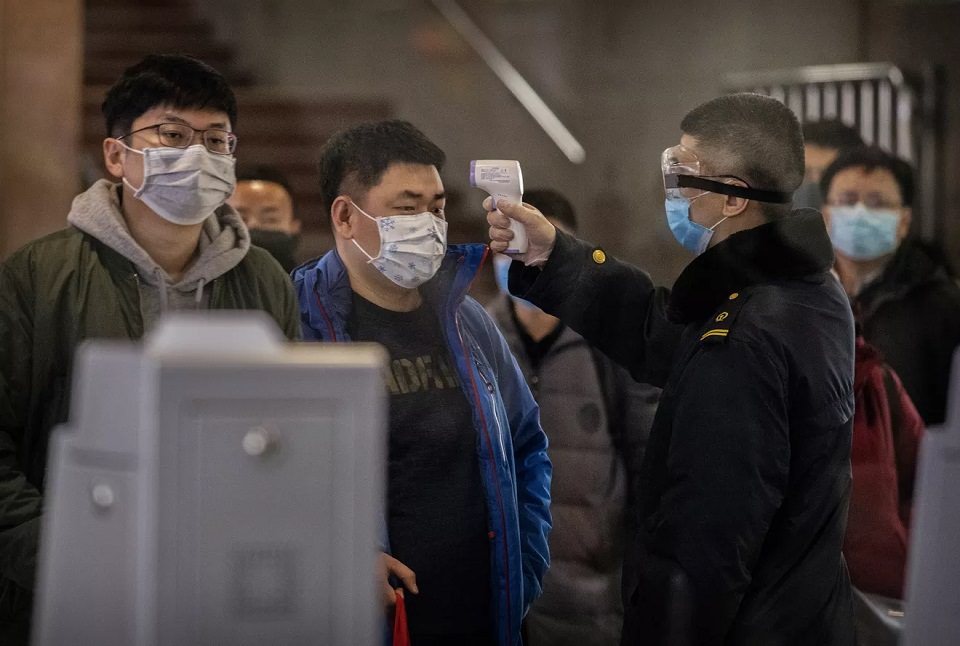 No drug has been approves for the disease causes by the Wuhan coronary virus. The main treatment for supportive care involves making sure the patient receives enough oxygen and, if necessary, using a ventilator to deliver air to the lungs.
Patients should rest and consume plenty of fluids while their immune system is working. No drug has been approved for any of the diseases caused by the coronavirus, although the antiviral drug called remedies seems to work in animals.
What are the Health Authorities Doing to Control the Virus?
Chinese authorities shut down Wuhan,
and planes and trains outside Wuhan were cancel. These restrictions also applied to neighboring cities such as Huangang, which has a population of 4 million and is about 2 miles from Wuhan. Nearby city train stations, Izzo, are closed and travel is limited to two smaller cities, Chibi and Cheyang.
Massive public gatherings and performances have been ban in Wuhan,
and the government has announced that everyone must wear a mask in public places to prevent the outbreak.
Governments around the world screen travelers coming from Wuhan for signs of illness. North Korea has temporarily banned foreign tourists, most of whom come from China.
US health authorities are working with the World Health Organization and state and local health agencies to monitor the situation. The Center for Disease Control and Prevention, which has activated an emergency response system, has sent staff to its main airports to investigate Wuhan passengers for signs of illness and has designed a diagnostic test for the virus.
The center has ordered hospitals across the United States to ask patients who come to the hospital with fever
or respiratory illness to travel to Wuhan or contact people who have recently traveled to Wuhan. Health care providers isolate patients who may be infected and use protective equipment when treating them.
Symptoms of coronary artery disease
The coronavirus causes infections of the nose, sinuses, and upper throat. The virus is transmitted in the same way that other coronary viruses are spread:
by coughing and sneezing infected people, by contacting an infected person's hand or face,
or by touching the surfaces that infected people have been in contact with. Almost all people develop coronavirus infection at least once in their lives, mostly in their infancy.
Symptoms can appear 2 to 3 days after exposure. According to a study published in NEJM Magazine, on average, people show symptoms 5 days after being exposed to the virus. Early on, the disease is like a common cold. You may experience the following symptoms:
Fever

Cough

Shortness of breath
Infections range from mild to severe.
If the virus causes pneumonia, respiratory failure or infectious shock, it can cause death.
Those who are most at risk of death,
Most symptoms of coronary viruses are symptoms of upper respiratory tract infections, including runny nose, cough, sore throat and sometimes fever.
In most cases, you do not know if you have a coronavirus or another common cold virus such as rhinovirus. Laboratory tests such as nasal or throat cultures can be performed to determine the type of virus, but this is not usually required.
The test results will not change how the symptoms of the disease, which usually resolve within a few days, are treat.
But if the coronavirus infection is transmit to the lower respiratory tract (airways and lungs),
it can lead to pneumonia, especially in the elderly,
people with heart disease or people with poor immune systems.
There is no specific treatment for coronavirus infections, and most people recover on their own. So treatment involves resting and taking medications to relieve symptoms.
A humidifier or hot water shower can help relieve sore throat and cough. If the illness is mild, you should drink plenty of fluids and rest, but if you are concerned about your symptoms you should see a doctor (this is a recommendation for all corona viruses and not specifically for the new virus).
Currently, there is no vaccine for the new Corona virus. Symptoms-reducing vaccines and drugs are being developed in different countries, but this is taking time.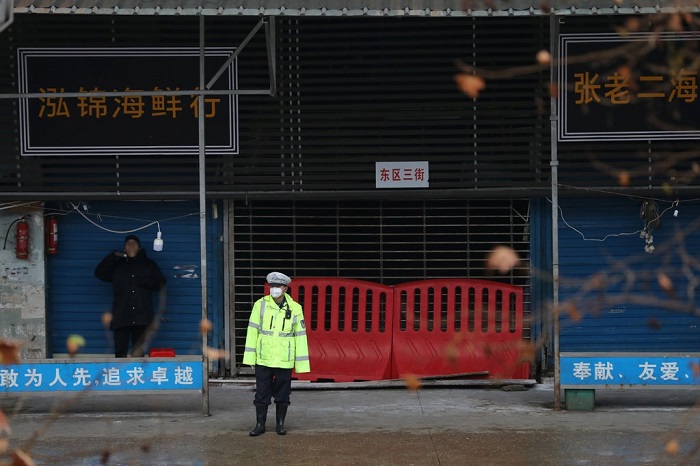 A police officer at the Wuhan seafood market has closed
If you want to travel to China, what should you do to protect yourself?
Dr Schaffner explained that travelers who want to travel to China should avoid the livestock markets altogether and keep their distance with animals in rural areas. In addition, travelers should observe hand hygiene thoroughly, wash their hands frequently, avoid face-to-face contact, and avoid people who cough or sneeze.
Passengers should monitor their health upon return and contact health care providers before arriving if they are coughing or sneezing.
Do you have to wear a mask?
If you have a respiratory infection,
use a mask to help prevent others from getting sick and reduce the risk of spreading the infection. Wearing a surgical mask may partially protect you against infection, but surgical masks are generally not strong enough to filter out all the air you breathe.
Of course, people who show symptoms of the virus and those who care for people with the virus, including health care workers, should wear a mask.
There is currently no vaccine for a new coronavirus infection. The best way to prevent infection is to avoid exposure to the virus.
The Centers for Disease Control and Prevention (CDC) recommends the following to prevent and transmit viral respiratory infections:
Frequent and thorough hand washing using soap or water or, if not available, hand sanitizers containing at least 2% alcohol.

Avoid contact with sitting eyes, nose and mouth

Avoid close contact with people with the infection

Staying home during illness

Cover the sneeze and cough with a napkin and then throw it in the trash

Frequently touching surfaces and objects using detergents
If you get a coronavirus and recover, do you get it again?
According to existing knowledge of the immune response to infection, people who recover should at least be protected in the short term (perhaps in the long run, and even throughout life) against the same virus.
However, some officials from the Chinese Health Commission have said that people with coronary heart disease may get sick for a second time. Scientists do not know how long antibodies produced to fight the new corona virus infection will remain in the body. Authorities called for improved people to be alert to their health.
Will the Corona virus go away by the summer?
it's not specified yet. Most respiratory viruses, such as influenza viruses, are seasonal. Nancy Masounir , director of the US National Center for Vaccination and Respiratory Diseases at a conference Feb. 7, says that relying on such an assumption was not the case two months after the outbreak.
If the new virus behaves like influenza viruses, we may see fewer infections by spring and summer, but it's a new disease.
What will eventually be the outbreak of the Corona virus?
Epidemiologists have proposed three possible scenarios for how to end the spread of coronavirus.