The 4 Best Online Form Builders for WordPress
The beauty of a WordPress website is the ability to easily extend and expand its functionality through countless plugins. Anything you can imagine, there's most likely a plugin for it.
Among those, form builders are must-haves, especially if you are running a business and aiming at conversions. Whether you're trying to collect contact information, have a readily-available sign-up sheet, creating a poll or else,
a form builder is undeniably the right tool for the job.
Thanks to WordPress' framework,
there are plenty of choices that make it very easy to add forms that match your needs.
We've curated a shortlist of the four best online form builders for WordPress, arranged in alphabetical order.
#1: FormStack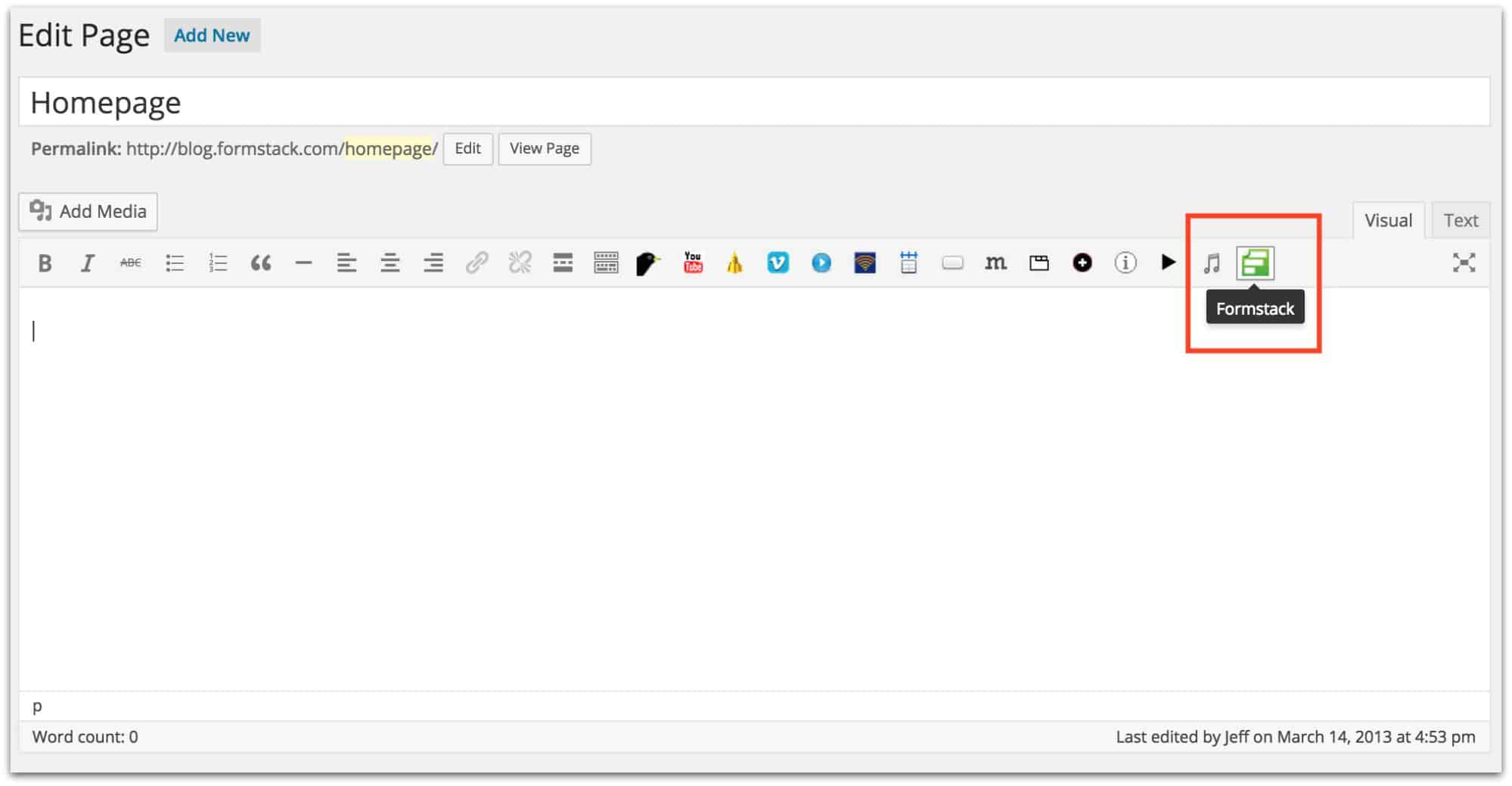 If you're already using Formstack as your go-to online form builder, you'll be happy to know that the company also has WordPress form plugin.
If you're new to Formstack, you'll have no trouble embedding more than 150 various contacts,
lead generation, payment, and other mobile-optimized forms with the drag-and-drop interface.
There is also a step-by-step form building guide for beginners and a neat industry-specific categorization of templates that can make your choice easier.
You can also integrate with more than 40 third-party apps,
including Salesforce, MailChimp, and PayPal.
This plugin features two components: Formstack Plugin and Formstack Widget.
The former adds a button to the TinyMCE editor for easier selection of the Formstack web form you wish to embed. The widget allows you to embed Formstack web forms into your sidebar, automatically optimizing the web form's CSS to fit the page.
While this all slightly adds to the overall functionality of the WordPress plugin,
it does take a few minutes to set everything up. In that regard,
it's not the most intuitive online form builder but it does its job wonderfully.
With a 14-day free trial (no credit card information needed), it can't hurt to try, even if there are limits on all forms.
For more information about Formstack, check out our expert review .
#2: JotForm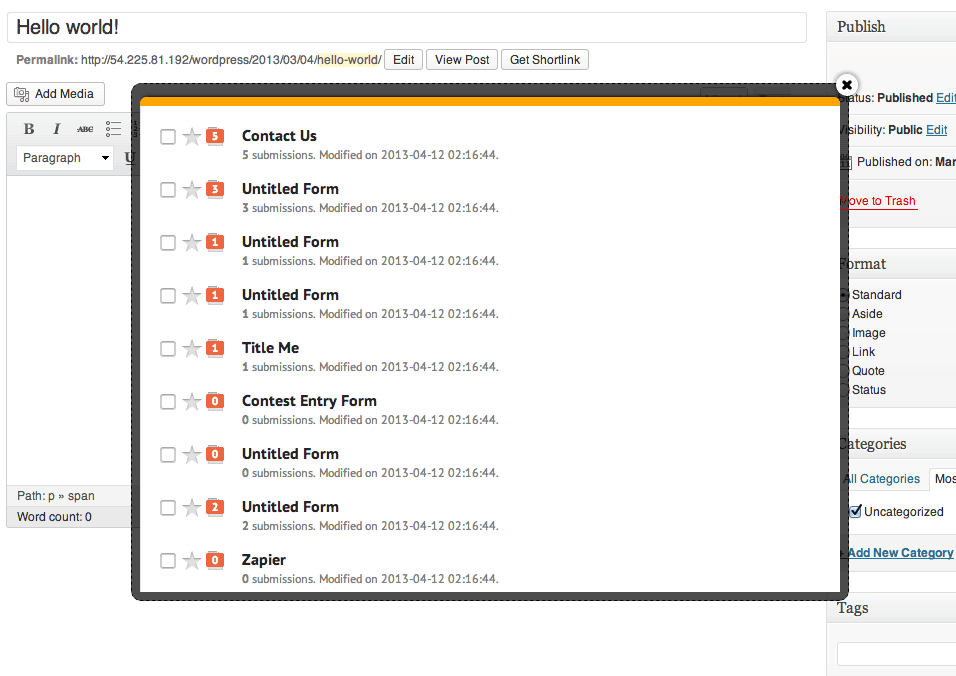 JotForm allows you to add everything from contact forms and order forms to surveys and event registration forms to your WordPress website. The integration is pretty straightforward:
JotForm pencil icon appears in the formatting toolbar whenever you edit or add a post or page.
A simple click on it will open the form picker where you can choose from close to 150 form templates which can be filtered by industry and by type.
The plugin especially works great if you want to quickly add a survey or a giveaway to your blog post.
No coding experience is necessary as most templates come with pre-configured conditional fields,
although users are absolutely free to go directly into the HTML code and make adjustments as they see fit.
The biggest advantage of JotForm is the ability to change the style with just a few clicks or customize forms to your heart's content as each element can be tweaked.
There's a free plan as well with access to all of the same features as paid plans,
but with lower limits on form counts, form submissions, form views, upload space, submission storage, and the number of sub-user accounts.
JotForm is also one of our top online form builders so if you want to learn why, give our expert review a read.
#3: Ninja Forms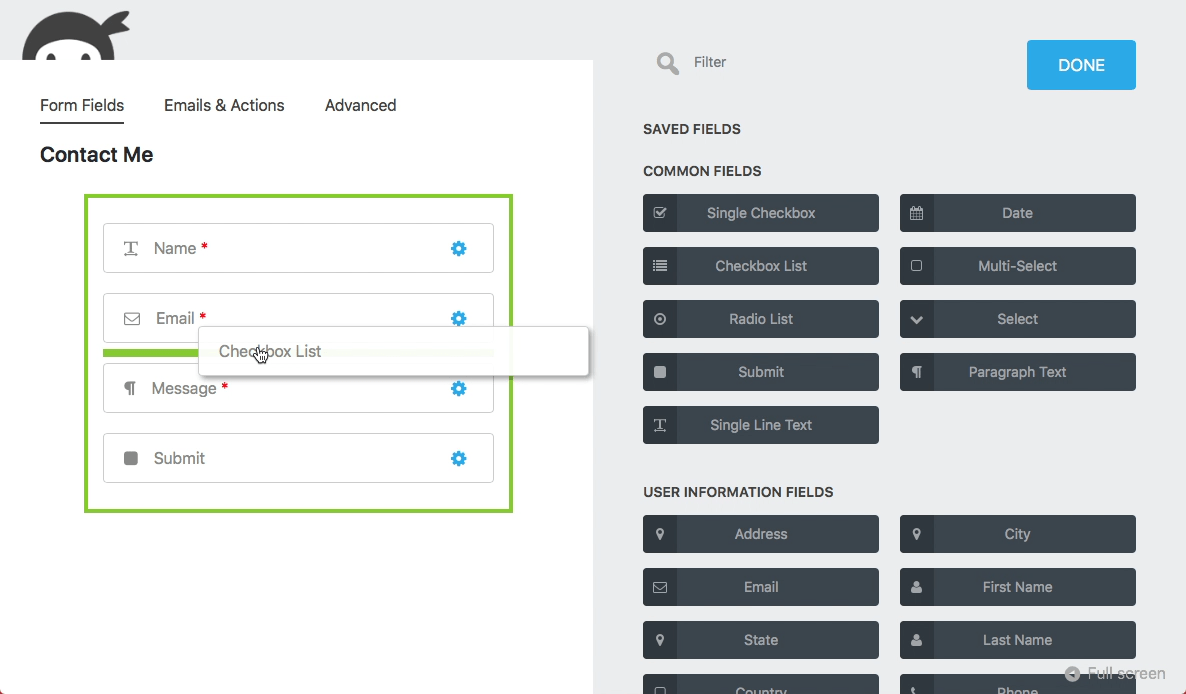 Ninja Forms is one of those form builders that applies to both sides of the user spectrum.
For beginners, the intuitive user interface and the drag-and-drop form creator make form building easy and seamless, while the more advanced users (developers included) get built-in hooks,
filters, and custom options to tinker around. There are lots of forms to choose from, whether you want to build your mailing list, collect payments, or something else.
WordPress integration is possible through a variety of ways, such as a widget, shortcode, template function, and automatic embedding to any content you choose.
It's important to note that, while Ninja Forms is free to use, like many, it offers a limited service in terms of functionality.
You get useful features in the form of payable add-ons that include multi-part forms that break into more elements for a better user experience,
third-party integrations, anti-spam options like Google reCaptcha and honeypot fields,
as well as dynamic and interactive WordPress forms that tailor themselves to user's needs as they fill them out.
However,
there are no limitations whatsoever on the use of forms (i.e. the number of forms, fields, actions, etc.), which coupled with lots of available settings, make Ninja Forms an appealing option.
#4: RackForm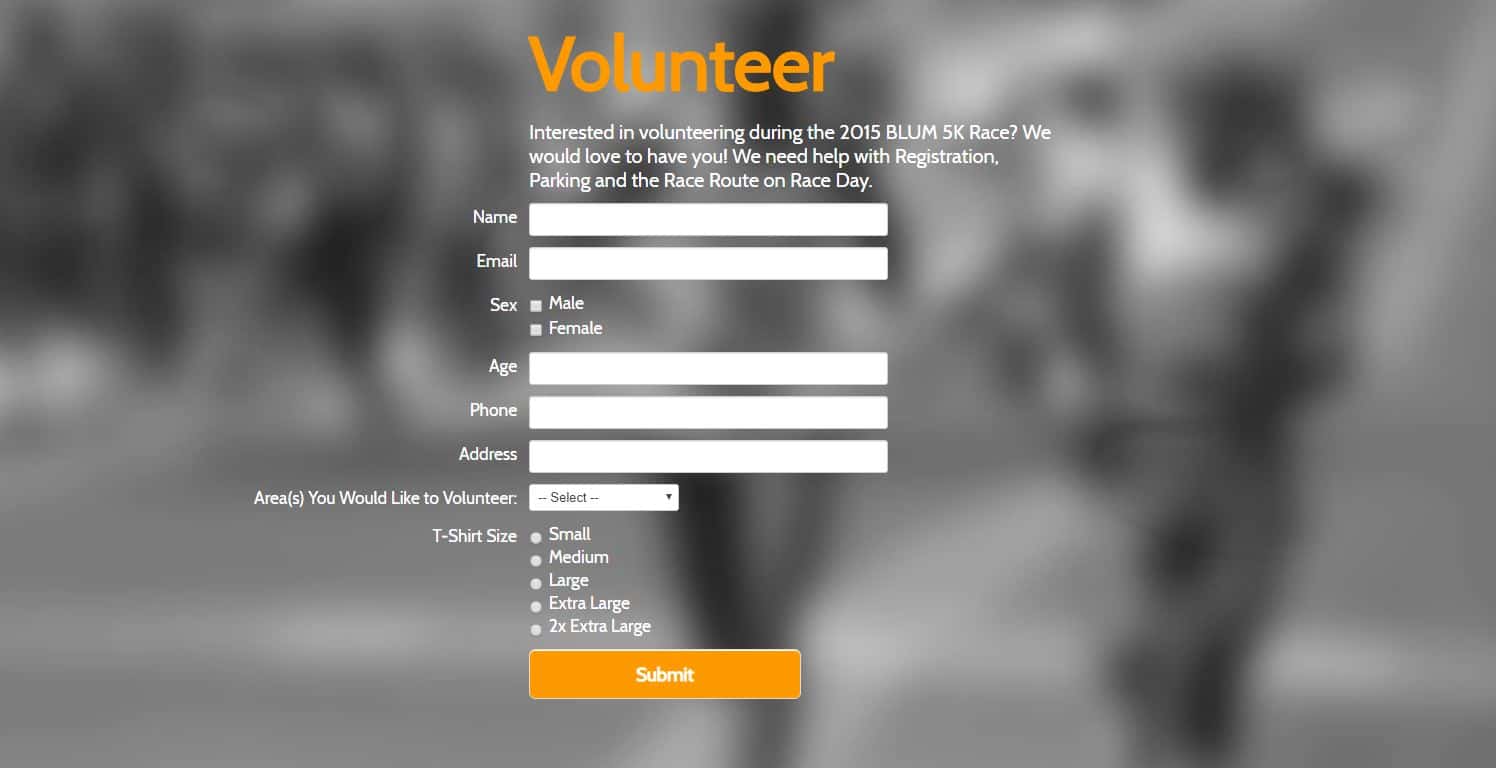 RackForms is a visual form editor, as the company likes to call themselves. Right from the get-go,
it's evident RackForm is aimed towards more experienced users who like to add a little bit of their own sauce into the mix.
 You can create anything from simple contact forms to multi-page applications that use conditional logic.
As such, it's not the easiest platform to delve into and start creating forms,
as a beginner might get lost in the not-so-intuitive editor.
However, advanced users will have a field day as you'll rarely find a web form builder with as many fields and tools as RackForm.
Mobile-compatible sliders, digital signatures, and HTML5 drag-and-drop uploads are just some of the options available,
with the ability to adjust dozens of parameters. Another drawback is that you have to pay for it as RackForm does not offer a free trial or plan to peruse.
If you're looking for some high-end form building, this is as good as it gets.
If you want to learn more about RackForm, check out our expert review .
Determine What Makes Sense For You
It's tempting to go with whatever comes across first, especially if it's free of charge. Heck, it's web forms we're talking about here, how difficult can they be? Not difficult at all but that's missing the point. You should always take into consideration your circumstances. The best form builder for WordPress is the one that best fits your needs. Everything else is just a waste of your time and resources.