Along with its various advantages, locating a smartphone has other features that may not suit some users.

 In this article, we review how to disable location on smartphones.
Tracking different information on smartphones is one of the issues that, despite its advantages, also has many problems. Positioning is very useful in finding leads, while at the same time making your information available to those who use it to send ads or other unknown targets. However, there are ways to prevent misuse of this information.
Your smartphone knows where you are currently sitting or standing. Many people know this, but is there a better way to use GPS? The positioning feature on smartphones is very useful for finding leads, but it does allow some big tech companies to sell you products using this information.
Targeted ads are the kinds of ads that fill your phone's screen with ads every day. These ads will vary from day to day and from place to place. Facebook , Apple , Microsoft , Amazon , Google , and many other companies make money from these ads, and smartphone users' location information greatly impacts their earnings.
However, why is the smartphone allowed to deliver this information to recipients you don't know? The answer is simple: You have allowed it yourself . Data sharing rules and conventions for each software are usually written on multiple pages.
Some companies provide reasonable explanations for tracking users' personal information. For example, Apple is requesting permission under the pretext of preventing fraud, which is a breach of privacy.
However, from any smartphone with any operating system you use, you may be tracked when you connect to the Internet. If this is bothering you, you should think about this problem. In this article, we introduce a number of solutions.
۱.
Turn off positioning settings on the smartphone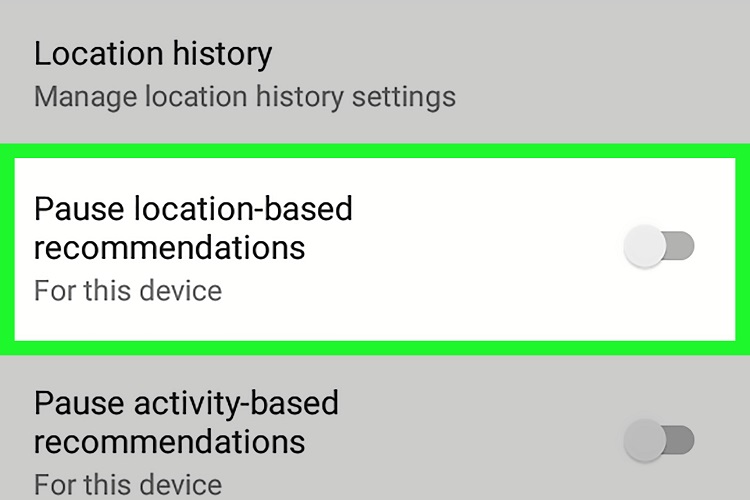 On both Android OS and iOS, it is possible to disable positioning, but this is not easily accessible and is hidden in layers of privacy settings. In these operating systems, the default mode is to record your daily locations. This function, called Frequent Locations, records your location and the time you stay in each location. Even this system knows where you live and work based on how long you've stayed in each place and the number of times you've been there.
If you haven't already set up this part of the software, you can disable it. Here's a tutorial on how to disable it, but depending on the type of smartphone and operating system you may need to do a little more research on the various parts.
Go to Settings.

Select the privacy section.

Select the location service.

On this page, find system-related services.

Select Significant Locations to see a log of where you've usually been.

 

Deselect this feature to disable it.

Here, you can delete the report from your locations by clicking "Clear History".
Change location settings on Android systems
Go to Settings.

Find the "Location" section.

In this section, select "Google Location Settings".

Tap "Location Reporting" and "Location History" and disable it.

To delete your Location History, click "Delete Location History" at the bottom of the page and then "Location History".

Repeat this for any Google Accounts on your phone.
۲.
Limit location-based advertising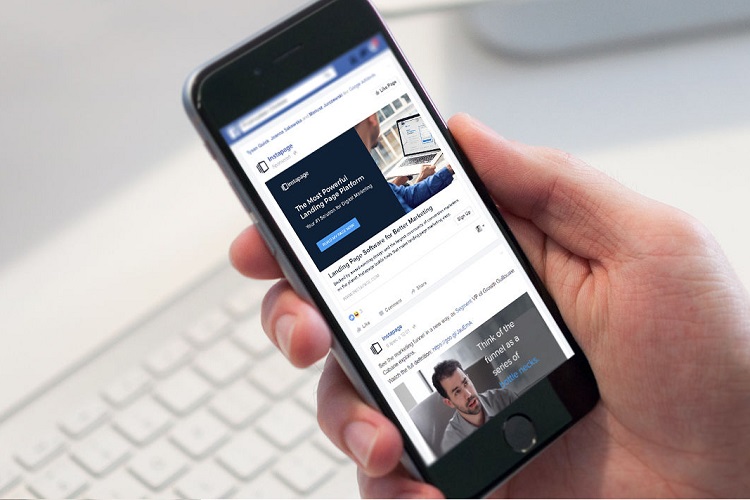 Knowing where your location is being tracked and used by anonymous companies will be very annoying and will make you want to remove the on-screen ads on your phone. With Android and iOS operating systems built-in, you can minimize your phone's location tracking and activity.
These settings can't keep your ad companies from keeping track of your activity and don't even reduce the number of ads displayed. However, they do allow you to change your username used in advertising. By doing so, you will no longer be associated with targeted ads related to software installed on your smartphone and the restrictions imposed will work better.
Here's how to apply these restrictions on Android and iOS:
For iPhone or iPad or iPad Touch
Open the Settings section.

Go to the privacy section.

Disable the "Ad tracking tracking limit" section.
In this section, you can also change your username so that you no longer have any links to the ads you've received before, as your username is the one used to send ads. In fact, you will be a different user than you were before.
for Android
Go to Settings.

Select Google.

Select the Advertising section.

Disable the "Personalize ads" settings section.
۳.
Don't let Google track all your shifts
Google has recently been accused of tracking your location even when you turn off the Positioning service on your phones. If you want to effectively disable Google's positioning system, we'll present you with a way to try it out.
Turn off software and turn off the Internet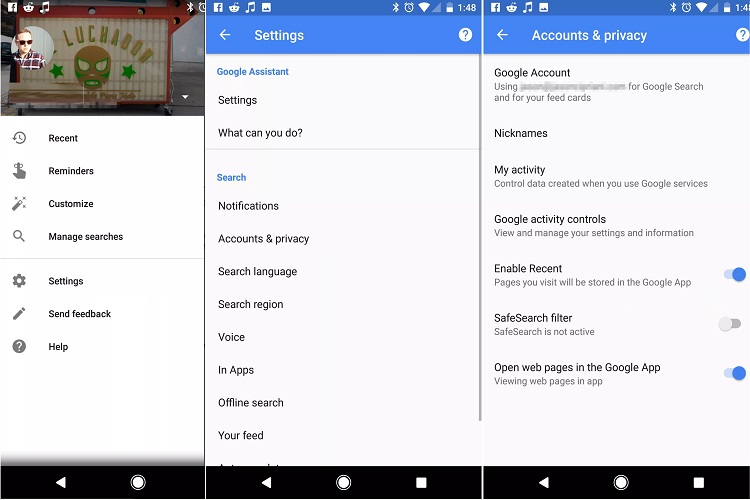 Log in to your Google Account.

In the "Personal Information and Privacy" section, click "Personal Information".

On the left, click "Manage your Google activity" and then select "Go to Activity Controls".
Here, you can stop storing different information. Enabling this option will save different information to your account. In fact, turning off Location History doesn't stop Google's positioning entirely. This will not save your location changes to your day-to-day location information, but still have location access in the Internet and software activities section. Therefore, disabling your "Software & Internet Activity" settings will stop your location storage by Google services on your smartphone.
۴.
Use the Privacy Browser to open web pages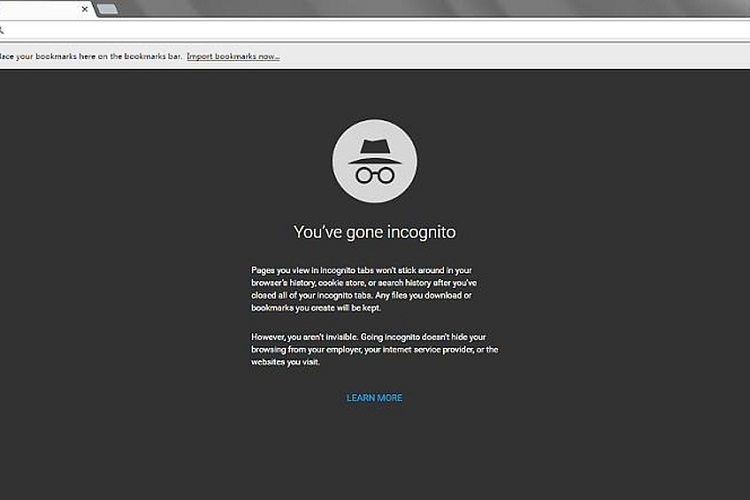 Many internet users are familiar with web browsers. Their lesser-known instances let you search the Internet anonymously with your smartphone. One of these browsers is the Mozilla Firefox Focus app, which is free to users. This software allows you to work anonymously online. In addition, it will stop ads and analytics and social tracking and, once closed, delete all the passwords you've used and delete your activity history from the browser. In addition to this browser, mobile versions of Google Chrome and Microsoft Edge also have modes called Incognito or InPrivate that can be anonymous and private.
If you don't want corporate-level browsers that can track information, you can use browsers like Dolphin Browser. If you are using a Samsung smartphone, use the built-in browsers for these phones. Samsung browsers benefit from built-in settings that prevent other websites from tracking your activity. If you don't like your browser like Google to store all that you've searched for online, you can use browsers like Yippy, DuckDuckGo and lxquick that save less than Google's search history.
۵.
Check your online accounts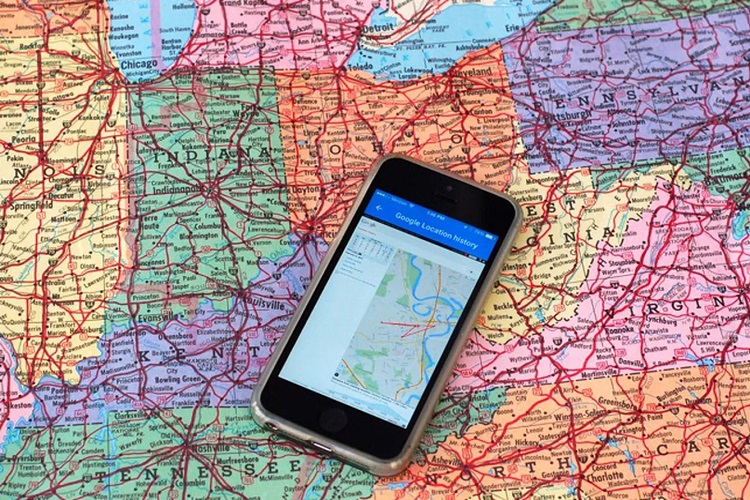 The fact is, from the moment you create an account on a website or network such as Google, Facebook or Microsoft, you are allowing them to get information about your personal location and features and your choices. The algorithm they use will record all your clicks. The data they get is used in ads and related posts that are sometimes suggested to you.
Fortunately, all of these companies allow you to make adjustments to limit the tracking of your information to send relevant ads. For example, Google and Microsoft have made it possible to control the account in the "Privacy" section. In this section, you can also find out what information these companies have about you. Google has recently tried to simplify advertising settings for Google Accounts to make it easier to control and restrict the tracking that is done for advertising companies.
Facebook has also made it possible for you to disable tracking so that your company does not track Internet activity. The company is also developing auxiliary software that makes controlling and restricting tracking on Facebook easier and better.
۶.
Not receiving ads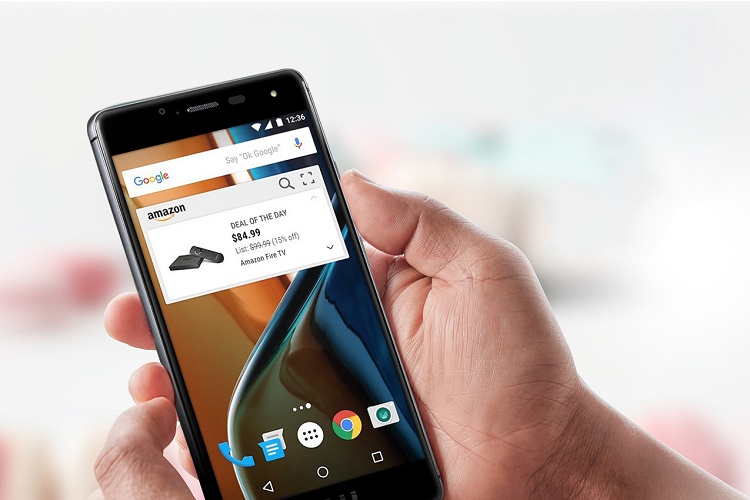 Fortunately, it is possible for you to be removed from the subject listings. Of course, it may not work for all of them, but most can be stopped. The Digital Advertising Alliance has a section entitled "Selecting Users" where you can find out which members of the Alliance are sending ads to your computer or smartphone.
When you first visit this website, it will automatically scan your computer and, after the scan is complete, you will be presented with a list of ad companies. Using this list you can learn about the ways these companies are using to post ads related to users' interests and by limiting the amount of information stored as your interests in your personal browser.
The important thing is that this doesn't stop online advertising completely; rather, companies can no longer send targeted or personalized ads. It should be noted that your interests are based on the data given to these companies.
۷.
Check with your virtual assistant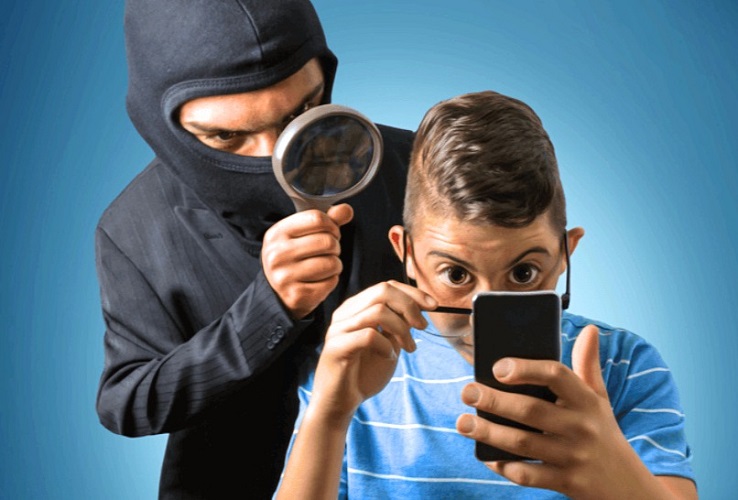 Today, the use of virtual assistants, such as Siri and Google Assistant, is on the rise, making smartphones not just for calling and chatting. These assistants allow us to communicate with them by voice command.
When you say certain words that are needed to enable these assistants, your audio file is stored and processed on servers of Apple or Amazon or Google. Like all methods of tracking information available, your audio file may also be processed more anonymously, and then used to detect memes and ultimately send targeted ads.
۸.
Control the access to your software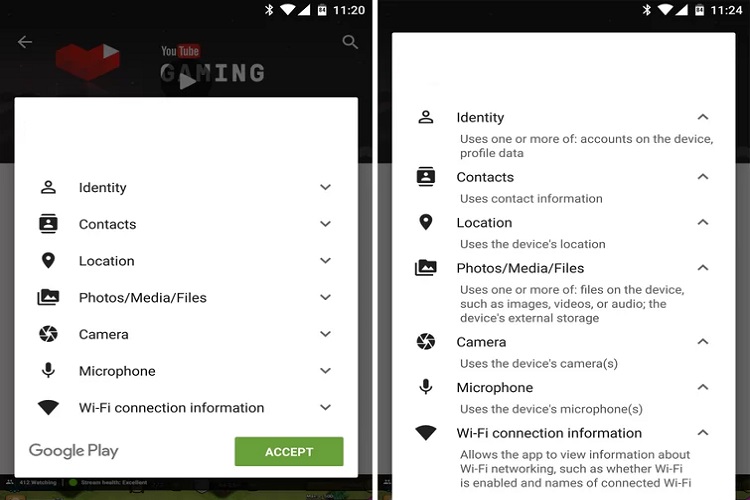 Installation of any application requires access to Google Play or AppStore. Check these accesses before installing the app. Android phones show you the access you need when installing the app. On iOS phones, you will need to grant access through pop-up notifying you that certain access is required.
Some apps ask you to allow more information during installation. Information from these accesses may be used to send ads. For this reason, checking "Allow access to apps" can yield good results. This will help you monitor your phone's "privacy" and prevent spying on some apps that abuse your trust. In addition, you can stop running background apps to increase the battery life of your phone.