How to disable Cortana and remove private information from Microsoft servers
Cortana is one of the most widely used Windows 10 programs, which collects daily user information, trying to improve performance, which may not appeal to many users.
Microsoft, with the introduction of its voice assistant, called Cortana, sparked a war against Google voice assistant, Apple and Amazon.
In Windows 10, you can ask Cortana simply by asking questions like climate prediction, looking at your files or the web, or checking your emails and calendars later by saying "Hey, Cortana".
Even if you have not had a day, you can ask Cortana to tell you jokes!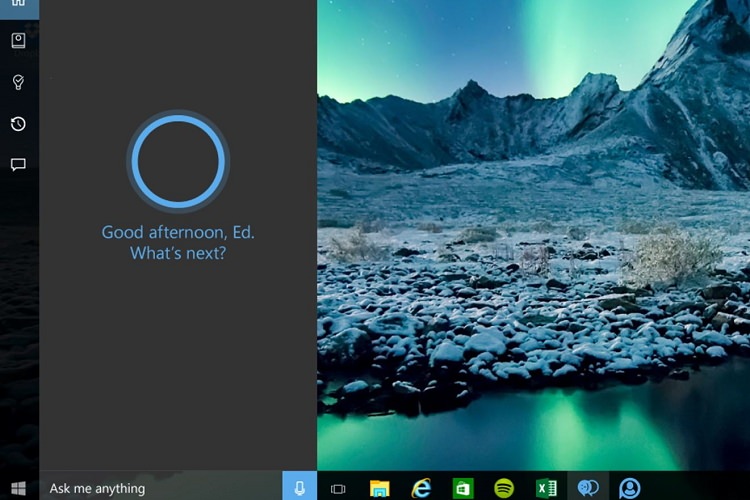 With all the positive features, the important issue that exists in all digital assistants is the privacy debate.
For example, Cortana needs personal information to be able to get to know your behavior and can be better suited to execute your commands, and they are collecting personal information from users every day.
The information that Microsoft's digital assistant collects includes contacts, calendar, email, location, web browsing history, favorites, text you type, and more.
Although Cortana is an excellent voice assistant, and with time and access to the above, it can work better every day than the day before, but it must be understood that for many users, privacy is more important and such individuals are keen on collecting their data by assistant secretaries. They do not have digital.
In this tutorial, we'll disable Cortana and remove data collected on Microsoft servers.
Turn off Cortana
Deactivating Cortana is a very simple task and has no particular complexity. To disable Cortana go to the following path.
Settings -> Privacy -> Speech
On this page, turn off the Online Speech recognition option.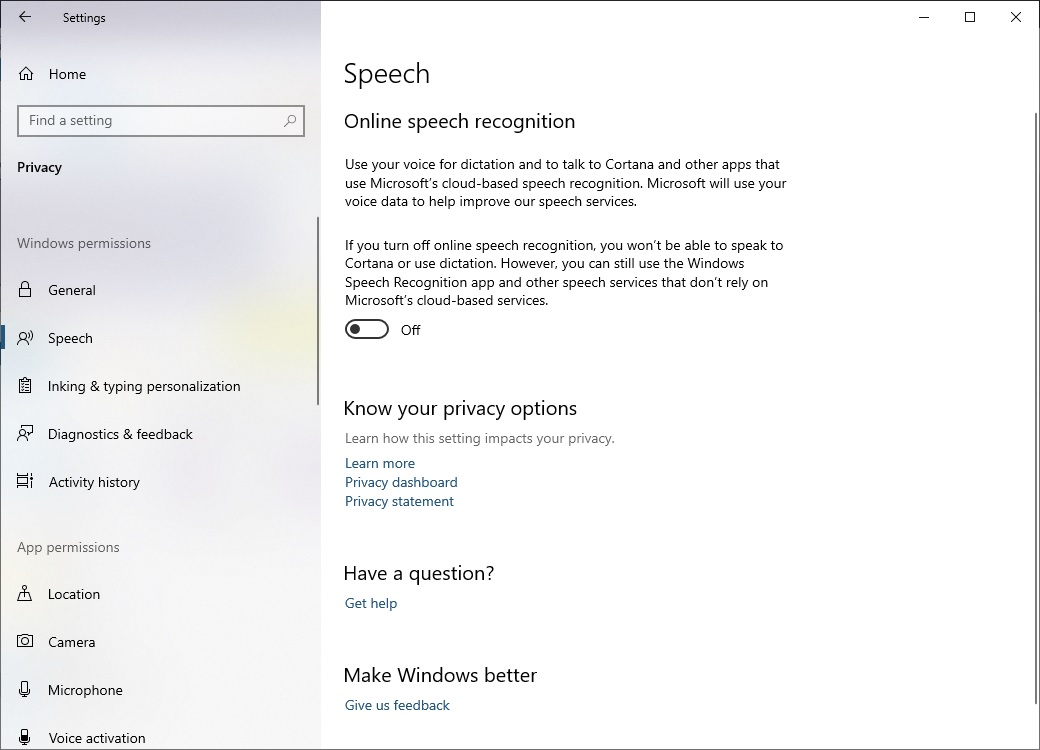 Delete personal information from Microsoft server
To delete all personal information stored on Microsoft servers, you must go to the Privacy section of your Microsoft account.
After you log in to your account, a page will look like a photo of the subtitles. Now you can clear all your history from the Microsoft server.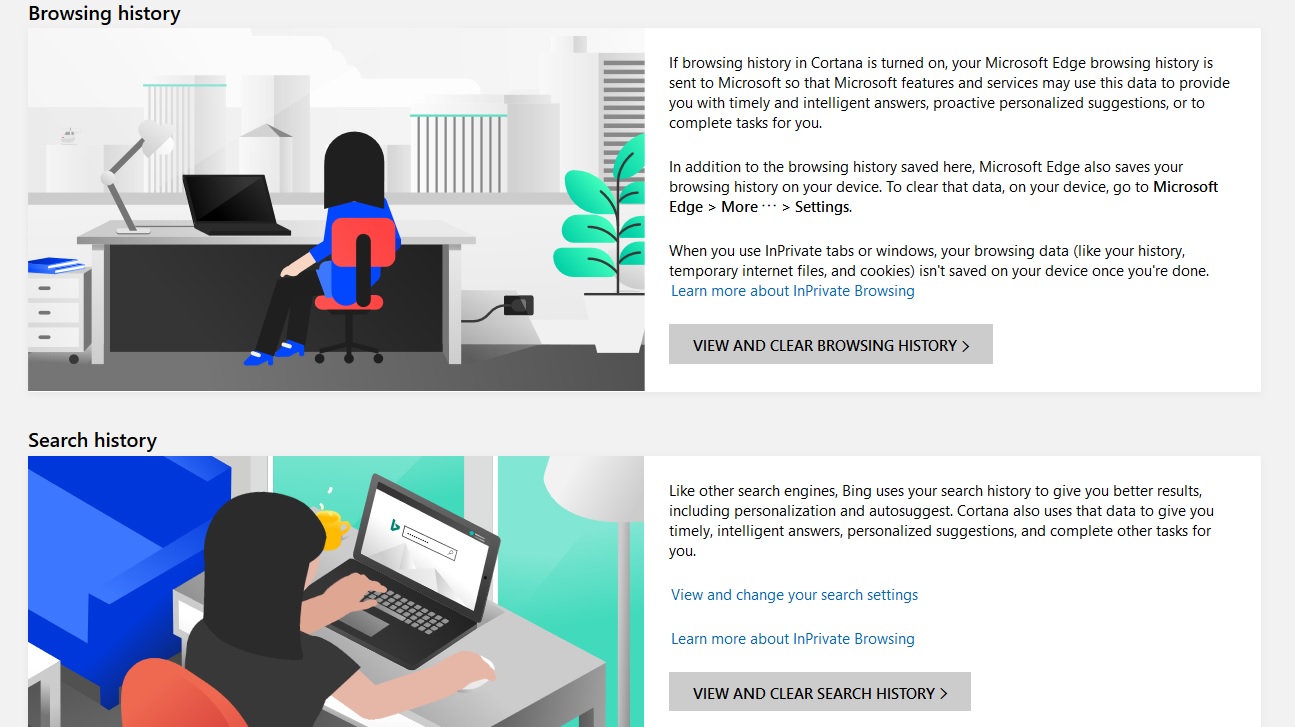 Avoid collecting personal information by Microsoft
If you do not want your personal information to be sent to Microsoft again, you need to do the following.
Enter Settings-> Privacy.
Section One: General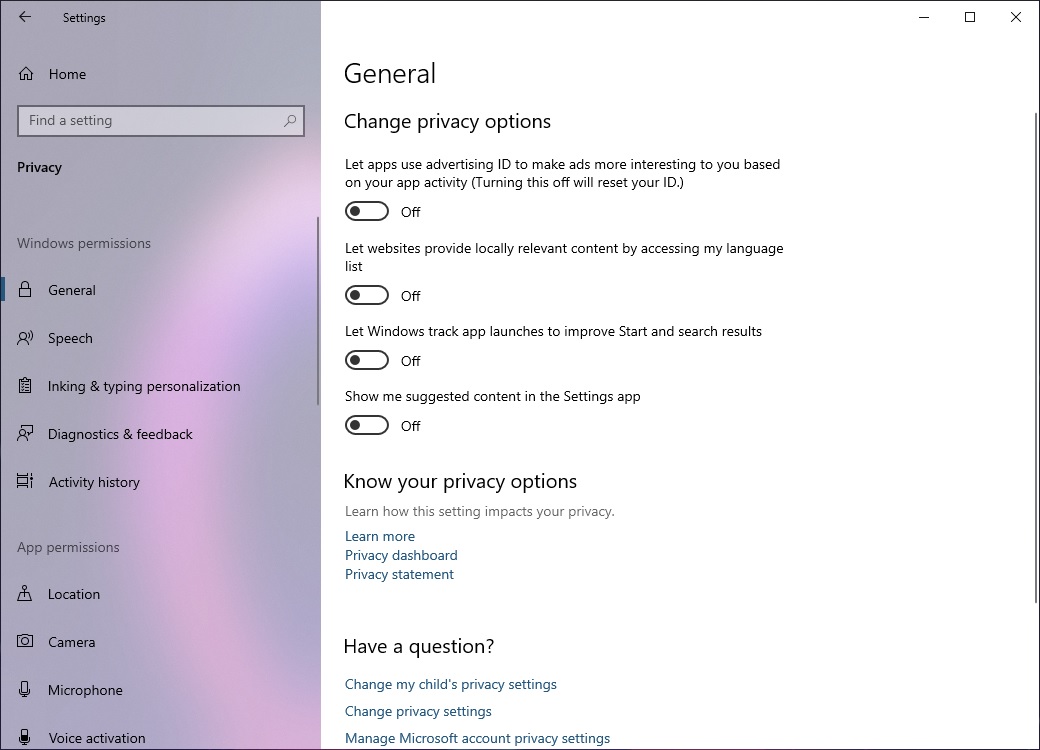 Second part: Speech
We turned off this option in the first step. This option allows Microsoft servers to access the sounds recorded by Cortana and other applications that use Microsoft's voice recognition servers.
Part Three: Inking & Typing Personalization
The application of this section is to review and save the manuscripts and typed content. In fact, if this option turns off, Windows can no longer offer something close to your content in the future (this feature is more touch-enabled).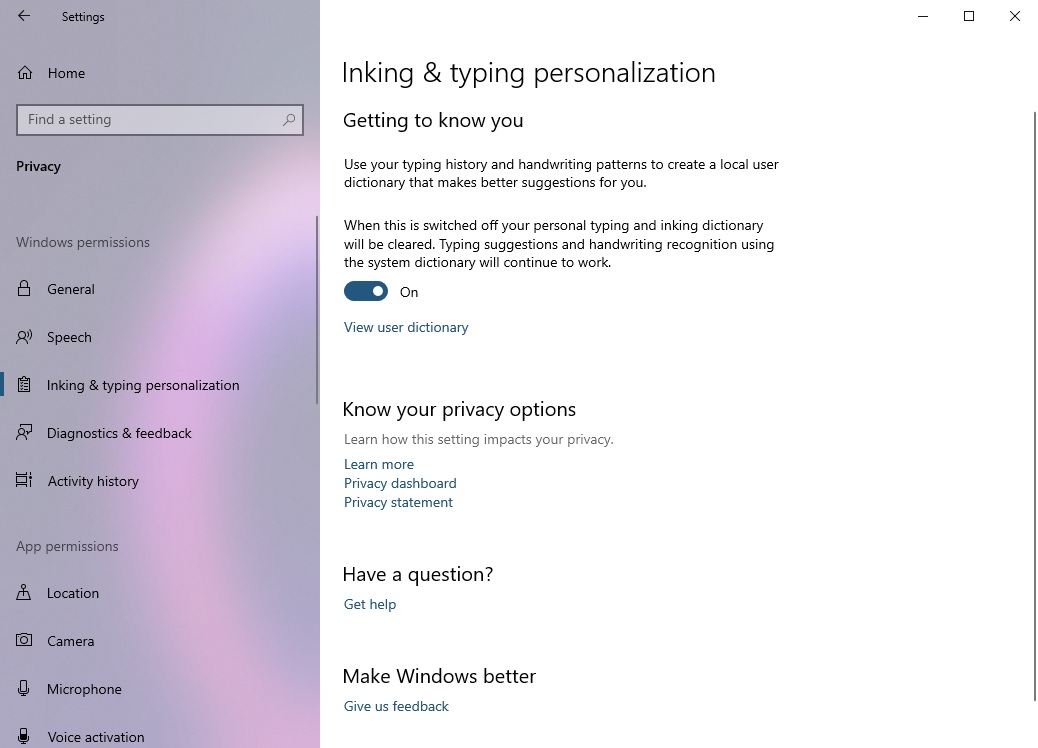 Browser: Diagnostic & feedback
Use this section to check Windows bugs. In fact, this section reports Windows problems to Microsoft and allows them to resolve issues that are reported in this section in future updates.
This section has three important parts:
Basic option: This option sends Microsoft information to minor details such as computer information and settings.
Full option: This option, apart from the information described above, sends information to Microsoft for information such as apps, websites, computer health information, and Windows and computer errors.
Improve inking & typing option: This option sends typed and handwritten data to improve Windows performance for Microsoft.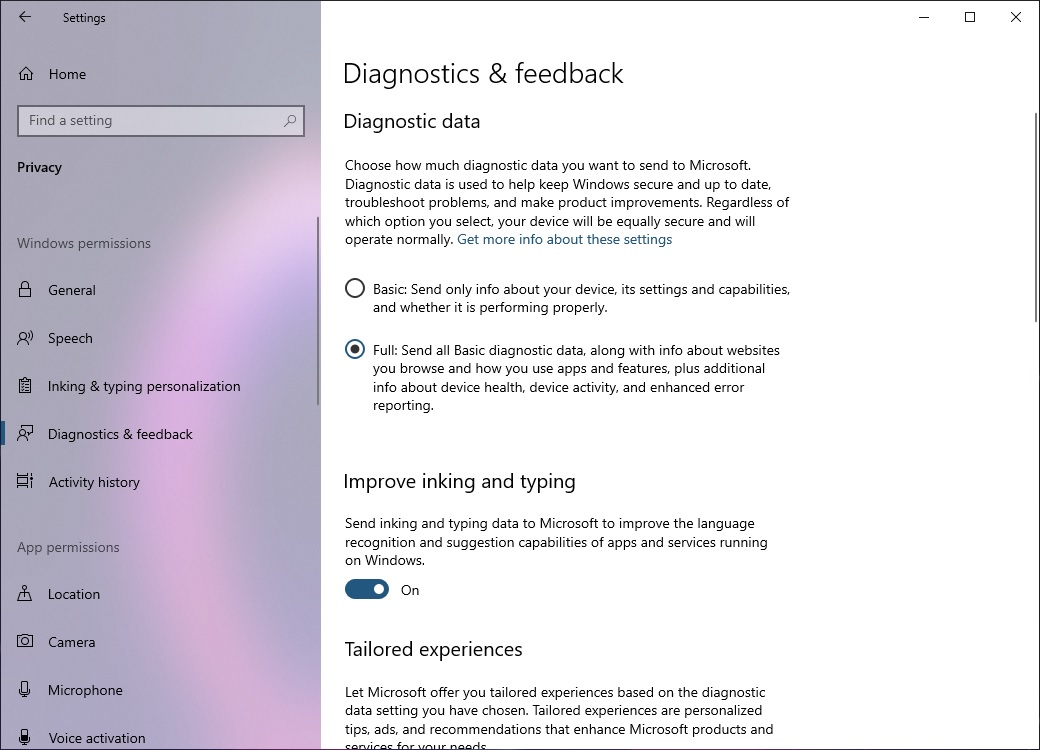 Part Four: Activity history
Use this section to synchronize the windows timeline with other computers that use a shared account.
Store my activity history on this device: All your activities are stored in the internal memory of the computer.
Store my activity history for Microsoft: It stores all your data on the Microsoft server.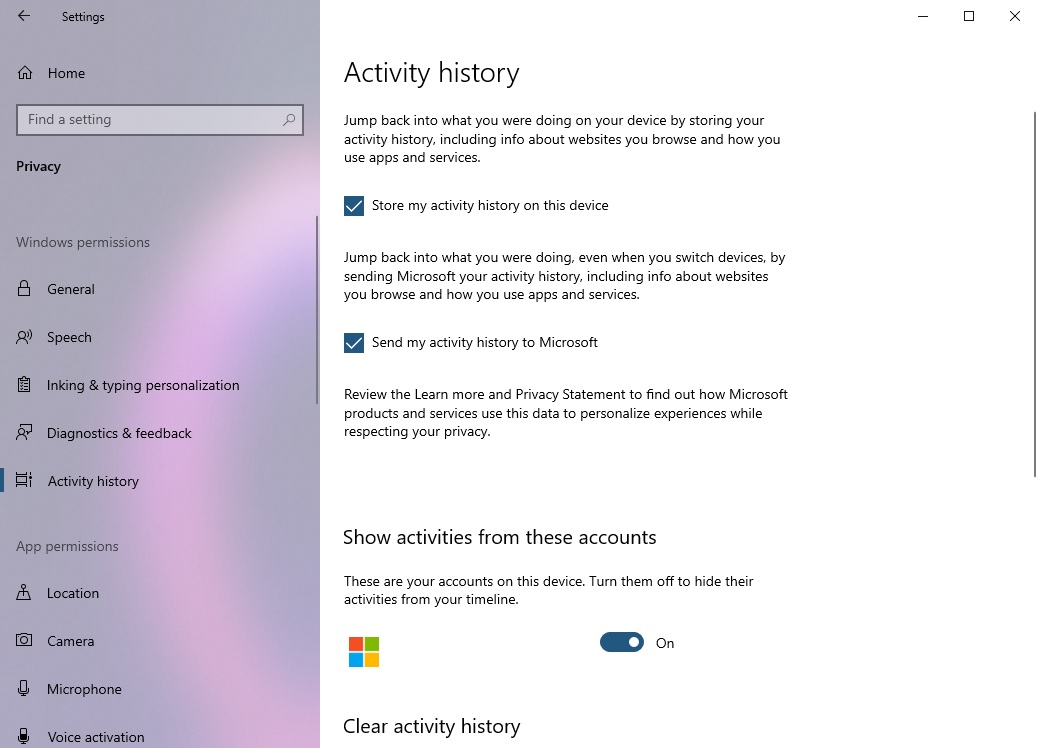 What do you think about Cortana? Do you use voice assistants or do you prefer to disable it forever?