Everything you need to know about NFC – Part 4 – Apple iPhone
Apple
 was much slower to equip its handsets with NFC than the other companies, and introduced the first NFC-powered phones, the Apple 
iPhone 10S
 and 
iPhone
 10R.
These phones do not require any special applications to use NFC;
NFC on iPhone Phones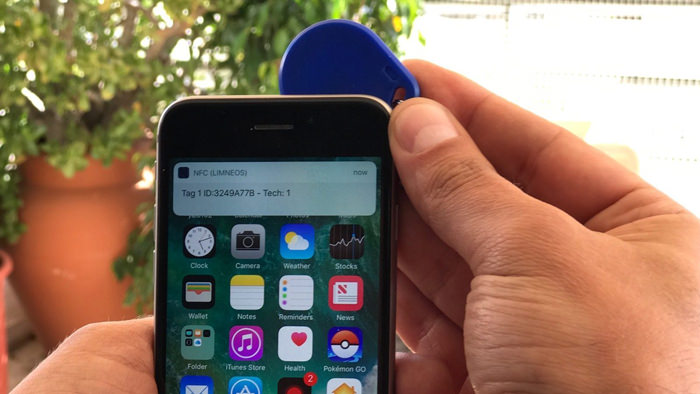 however, users must use iOS 11 or later and NDEF-encoded labels to scan for NFC tags (if the tags are not encrypted, the phone will not respond Of course, if your iPhone is running iOS 10 and jailbroken ,
you can use NFCWriter (priced at $ 3 and writing on most labels) NFC on Apple iPhone 4s and 6 Plus,  Apple IPhone SA , iPhone 6 and iPhone 6 Plus , and use it for other applications besides mobile payment.
After the release of iOS 13, it will also be possible to write information on NFC tags with the appropriate app.
As for the iPhone 7 , iPhone 8 and iPhone 10 , these phones can't even read NFC tags without an app even after receiving iOS 13. Applications TagInfo and Launch NFC tags NFC handsets to scan these are the best applications. TagInfo has more features, but the NFC Launch is a lighter app designed to read links from tags only.
For labels to be scannable and identifiable with iPhone phones, they must have two features: first, the websites address is encoded with the Seritag service and encoded with an Android phone and app before scanning (we recommend coding Use the Tagwriter Android app ).
To scan labels with iPhone phones, after installing and running the TagInfo app, take the top of the phone a few centimeters away from the label.
If the app doesn't give you a message, you've got the phone right and the label will be scanned in a matter of seconds; You should do the same for scanning labels with Android handsets (though they don't need to use the app).
Launch Center Pro can benefit from the NFC tag with your Apple iPhone.
The Launch Center Pro app allows you to do some tasks automatically (such as opening the app and playing music) using NFC. Users can easily do things like send a text message, open a website, set up alarms, turn off and on the lamps, and much more by scanning different labels (designed with a sticker-like rocket shape), of course.
Creating a new task is a little difficult if you scan a new label that is not already configured with the app. Also the user interface of this application is not very user friendly and its initial configuration is difficult. Launch Center Pro is only available for iPhone 7, 8, 10, 10S and 10S Max and 10R iPhone users and works better on 10S and 10R iPhones.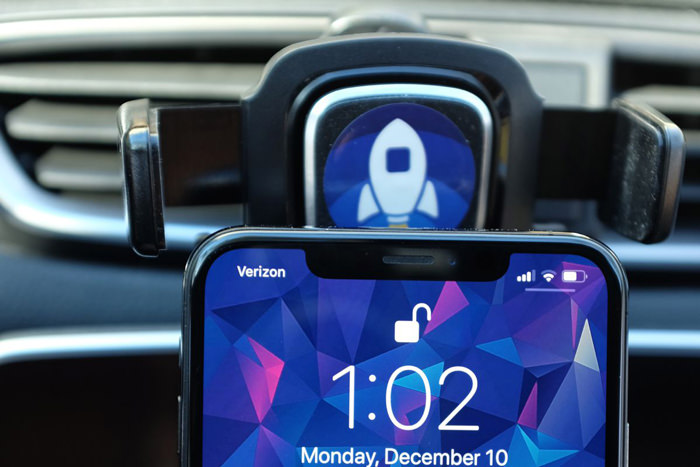 To use Launch Center Pro to scan labels, you first need to purchase the labels from within the app, and after placing them on different surfaces such as desktops (labels should not be placed on metal surfaces), you must specify what the app should do after scanning the labels .
You can also create a shortcut for each of the labels. Note, you have to pay $ 2.5 to use Launch Center Pro to perform various tasks with NFC.
NFC on laptops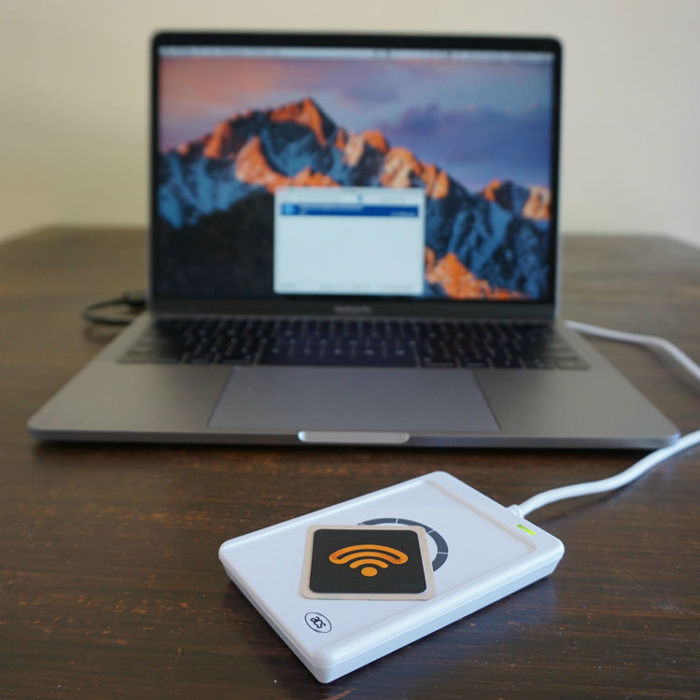 Use NFC in Windows
Windows 10 has a new feature called Companion devices that allows you to enter Windows using NFC devices. This feature can greatly enhance the security of older computers or low-cost computers
that lack fingerprint sensors or other hardware designed to increase security.
To enable this feature in Windows 10, follow these steps:
With Companion devices you can enter Windows using NFC devices
To use this feature, you first need to open the Local Group Policy Editor admin panel. This admin panel is only created in Pro, Enterprise and Education versions. To open this panel, first click on the Start menu and then select Run, enter gpedit.msc and hit Enter.
After you open this panel window,
follow the path on the left panel of Computer Configuration \ Administrative Templates \ Windows Components \ Microsoft Secondary Authentication Factor.

At this point,
double-click on the Allow companion device for secondary authentication option to enable or disable the Companion devices feature.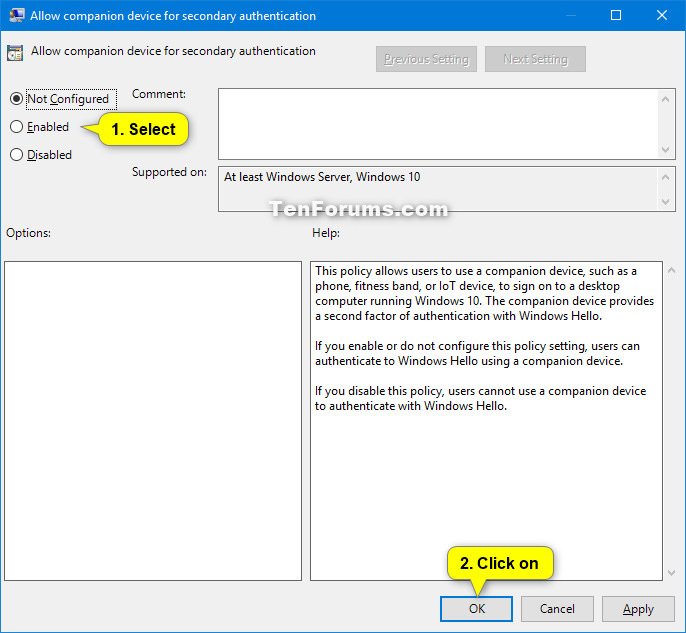 The second way to enable or disable this feature is to download REG files. After downloading, open them and click Run to run the files, then click Yes and then click OK. Download the activation file here and the download file here .
Other features of NFC in Windows include creating an application interface to send customized commands to smart cards,
simulating card information (described earlier), and NFC simulation (testing different APIs for using NFC tags).
If your laptop is equipped with NFC technology running Windows 10,
you can enable or disable it by following the steps below.
Log into Windows settings by clicking on the Settings icon
Select Change PC settings
Select the Network option from the left panel
Then Select Airplane mode
Enable and disable NFC in the Wireless device option
To write information on labels in Windows 10, Windows 8 , 8.1, and Windows 7,
you should use the NFC Tag Writer PRO app
(it only supports Windows 10) and NFC21-Tools along with NDEF format labels. If your laptop is not equipped with a built-in NFC reader, you should use USB NFC readers.
These devices can connect to PCs, tablets and phones without NFC via USB ports and write NFC labels
or read their information or read NFC non-contact cards as well as communicate
with NFC devices and transfer or receive information about them. To be used.
They are also used in conjunction with software and do not require separate software to use them.