How to Create an Effective CTA for Your Landing Page
If you're reading this, chances are that you're already familiar with calls to action (CTAs). Essentially, these are prompts—usually in the form of a button—
that indicate the next step you would like an individual to take when engaging with your messaging. CTAs help usher a visitor down the lead generation funnel,
by asking them to sign up to a mailing list or purchase a product, for example. CTA buttons are commonly used by marketers, and are usually the primary objective of a landing page.
While CTAs are everywhere, keep in mind that they are not all created equal.
The most effective CTAs have been meticulously crafted, tested against other versions, and take into account well-researched data. If you're using one of the best landing page builders out there today, it's possible to put together a landing page and CTA using a premade template that can be fairly effective. That said, if you want a CTA that truly converts, you'll need to put in a bit of work.
What Your CTA Should Say
You won't have a lot of words to work with,
so you need to make sure that the ones that you choose are working as hard as possible to encourage visitors to take that next step.
Grab Their Attention
When crafting your CTA, try and use exciting copy that will pique a visitor's interest. Ditch the boring buttons with overused copy such as "Submit" or "Next." Rather,
use more attention-grabbing terms like "Start Saving" or "Reserve Your Free Copy!"
Be True to Your Word
The words that you choose should directly relate to your offer,
as well as be honest. Don't have a CTA that offers a free sample,
only to request credit card information for a shipping fee on the following page.
This will cause a potential client to lose trust in your organization, and make it far less likely that they'll complete the conversion.
Reflect Your Brand
The language and tone of your CTA should remain professional, but should also align with your brand personality and what you're trying to sell. A CTA that's marketing a new album from a popular death metal band will require far different copy than one that's attempting to get monthly subscriptions to a vegan farm collective. It's best to use common sense when drafting the copy (does this sound like something your brand would say?) and to always consider your target audience.
Get to the Point
Your CTA is not the time or place to write a book. The action required needs to be immediately evident. Don't make your potential customers work hard in order to take the next step in your relationship. Netflix provides a good example of a clear CTA that immediately provides the visitor with basically everything they need to know. The simplicity of this CTA is part of the reason countless visitors have been converted into lifelong customers.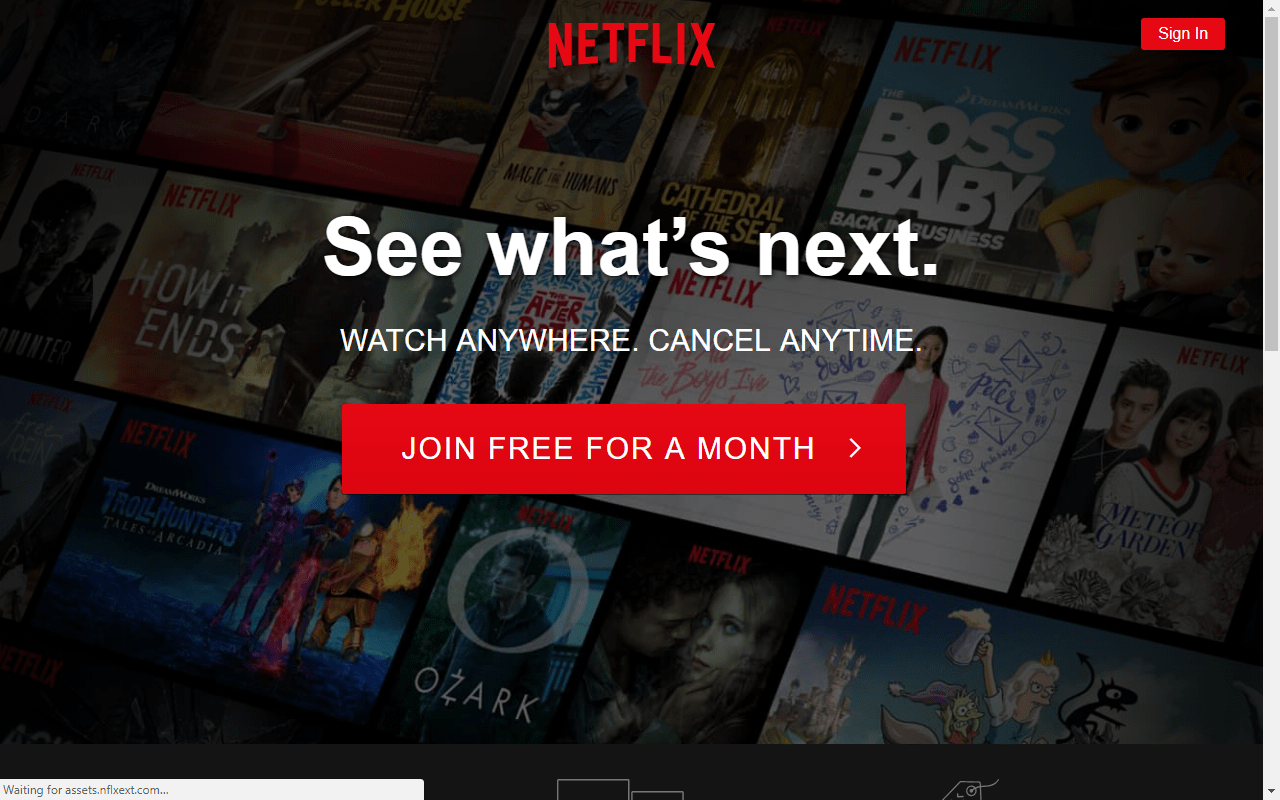 Highlight the Benefit
Remember: It's not about you, it's about them. Your CTA needs to tell customers what's in it for them; providing their email address shouldn't be the focus, but rather what they get in return. This is a great place to announce any sort of promotion or limited time offer that you are running. Many people convert out of a perceived sense of urgency, or a belief that they're getting in on a limited time offer. A great example of this is VPN Unlimited's landing page. Here, their CTA clearly lays out their 75% off promotion. Whether the promotion is temporary or permanent, it's still likely to convert more visitors than a generic "Click Here" button.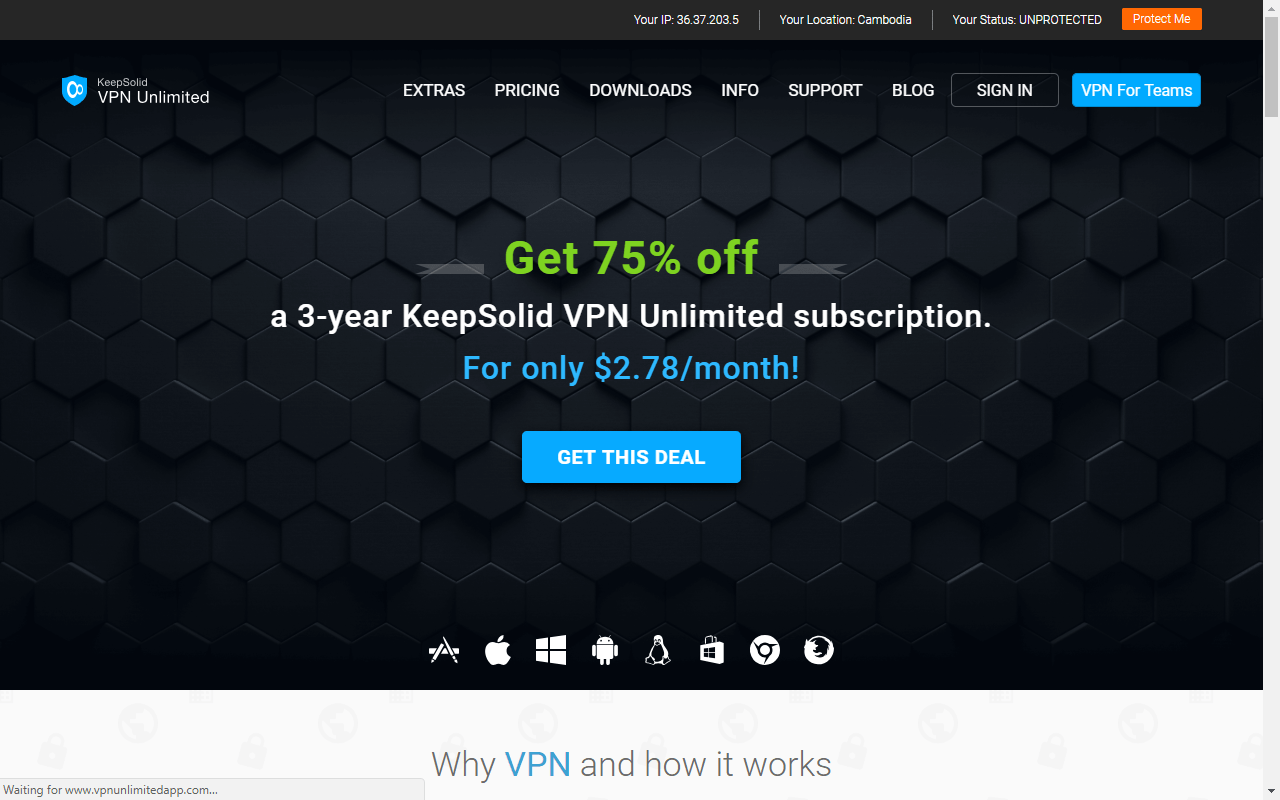 The Design of Your CTA
The design of your CTA is just as important as the copy. You want your CTA to stand out from your background, and to be easy for a user to locate.
Play with Color
One of the most effective ways to make your CTA stand out is through the use of color. This CTA from KlientBoost is a great example of this, where the red button really pops against the dark background. Not only is it a visually appealing design, but your eye immediately goes to the desired next step. You can also see how they used intriguing copy on the button in writing "Get My Free Proposal," which will encourage people to click the button for something that can benefit them.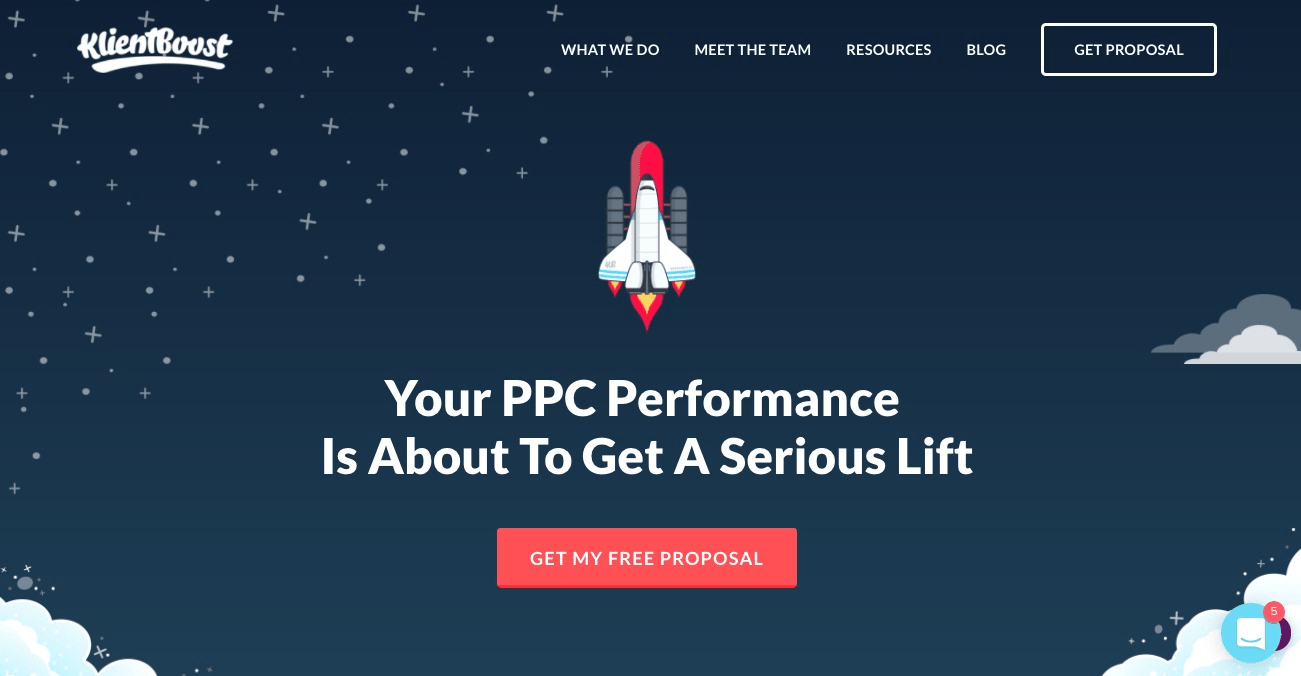 The following example is what you want to avoid when it comes to a CTA button. While fortunately, in this example, the button isn't too hard to locate as it's still pretty large, the color blends into the background. The size and copy are right, but this CTA definitely missed the mark in terms of color.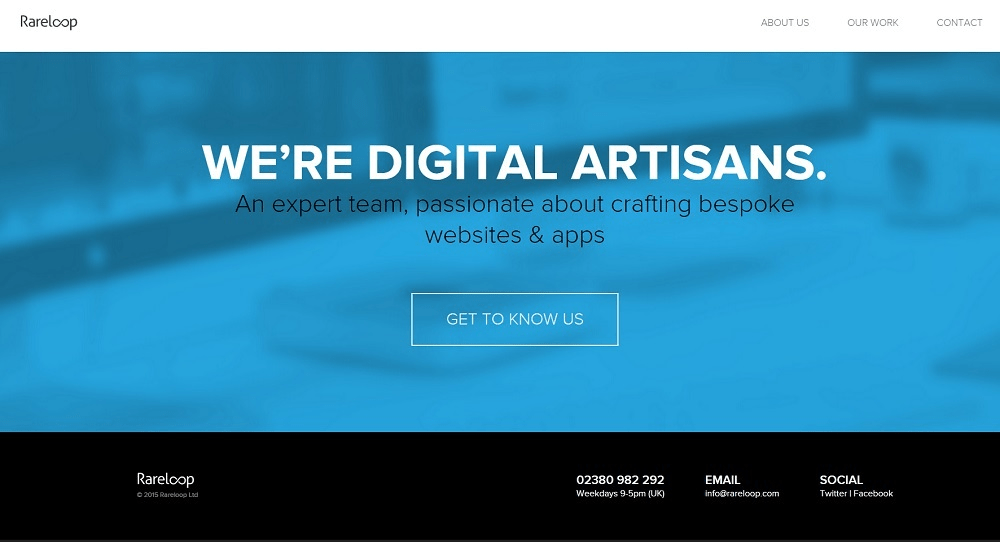 Size Does Matter
On top of color, you also want a CTA that is fairly large so that it's not difficult to locate on the page. Your audience should never have to search for what to do next. Make sure that you aren't hiding a small CTA button below the fold or amongst the copy. In addition to making sure that the CTA is clearly seen, the large size also ensures that mobile users are able to easily click on the button and take that next step.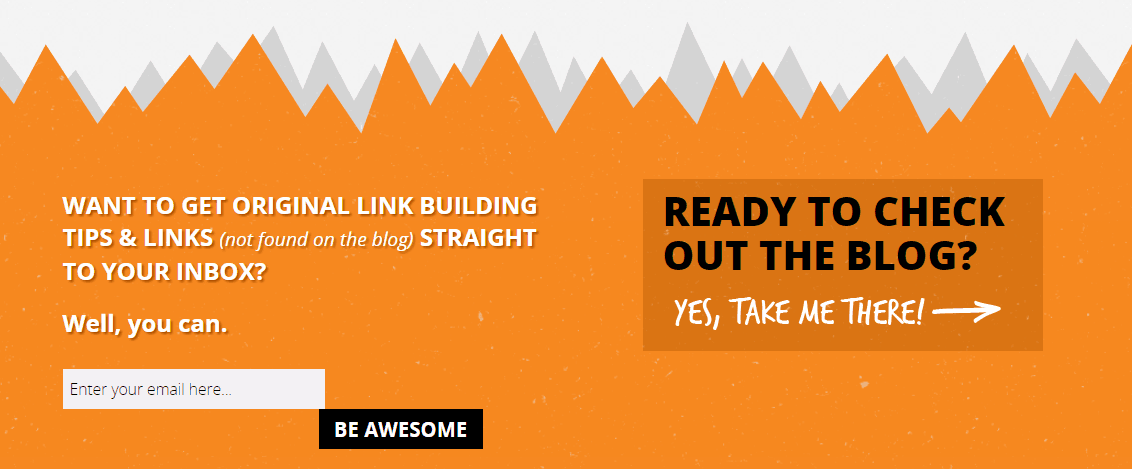 Consider Placement 
Avoid having a background that is cluttered with graphics or content, where the CTA button can easily become obscured. Additionally, your CTA should be located somewhere that is intuitive for a visitor to locate. This will usually be somewhere near the center of the page, or separated from other content on the left or right side. The important thing is that it sticks out and draws a user in.
Testing Your CTA
Once you've designed what you believe to be an excellent CTA, it's then time to create a few more so that you can A/B test your designs and determine which factors are most effective in reaching and influencing your audience.
A/B testing is a simple, but incredibly effective way of generating reliable data to reinforce the effectiveness of one design versus another.
You can test nearly anything about your CTA, including:
Copy
Offer
Color scheme
Images/graphics
Size
Shape
Font
Placement
Just about everything can—and should—be tested. The important thing to remember here is that you should only test one variable at a time; if you test landing pages that each have different copy, colors, and placement, how can you tell what was driving the difference in conversions? That said, you'll need to be sure that you have the right amount of traffic so that you can get enough data in order to draw a meaningful conclusion. By employing iterative learnings over time, you'll be able to create the most effective CTA for your audience.
Why CTAs Are So Important
Most research conducted in regards to CTAs indicates their effectiveness both in terms of converting visitors, as well as increasing your clickthrough rate (CTR). Studies have found that effective CTAs can increase click-throughs by 371% in email advertising, and 285% in Facebook advertising. With numbers like these, it's clear to see why so many organizations will spend significant time and energy crafting and perfecting their CTAs.
And remember, if you're having trouble coming up with the copy or design for your CTA, try looking to others for inspiration. While you should never copy them directly, this is a great way to get some quality ideas, as any CTA that's being used by a major corporation has surely gone through countless rounds of testing and has proven to be effective.