Content production training from 0 to 100 and sustainable income- Part 1
Content production is one of the most important factors in the growth of a blog or website. 

Because right now, Google is the first resource anyone uses to find the answers to their questions.
By typing the sentence into the search box and removing the ambiguities of the mind using the content found.
Google is responsible for four billion searchers a day, a figure that reflects the popularity of the search engine.
This is because Google, by its standards, offers top sites that have user-related content.
You need to know all the tips and techniques that lead to attractive and effective content production and build your content marketing strategy.
When you enter a question in the search bar, the links that appear in your search results are the same content that you use on a daily basis.
For example, Instagram cooking, different blog posts, animal videos, guffaws, stickers, and so on are all content on a variety of topics.
Content is a big part of everyday life. Because it raises the level of awareness, it can be used to find the answers to the questions and obtain the guidance available.
Generating the right content helps you drive targeted customers and users to your site and ultimately boost your business.
In other words, if you cannot produce content , you will be far behind today's society.
Content production, of course, has certain factors and characteristics that must be met in order to ultimately produce quality content.
What is Content Generation?
Content generation is the process of producing ideas that are appealing to users who visit your site. Content production takes a variety of forms:
• Text or video content as a blog
• video
• Infographic
• Other types of content
Why is content production important?
Content production is the ultimate act of inbound marketing. It also has some benefits that we will continue to explore.
• Content generation, making free and useful information available to targeted users, striving to attract them, and eventually turning them into permanent users.
• 5% of online purchases are the direct result of customer relationship with a website or blog.
• Companies that publish more than 1 post per month on their blogs are 2.5 times more traffic than companies that post less than 1 post per month. Content production equals business growth, so you need to learn the process of producing unique and productive content.
In this article we are going to teach you this process. So if you want to produce content, follow us on with this article.
Content Production Planning and Strategy
An architect never builds a building without drawing and drawing it; the content is produced the same way and the content should not be produced without planning.
If you create content without a specific plan or strategy, you may not be able to produce a coherent article, and may even be distracted at any moment.
A content strategy includes:
• Set The brand
• Tune in well with the topic of the article
• Content promotion
• And finally re-edit the content
In this article, we are going to take you step-by-step to help you create an engaging and tailored content plan. So stay with us.
Set Content Goals:
Just like in a traditional marketing campaign, content strategy should be aimed at your marketing goals, which are the goals of your company.
Your goals can drive more visitors to the site and generate more traffic.
As long as your goals are smart. These goals could, for example, increase the site's visibility by 3% in the next three months.
Once you've identified this, each of the content you create should match your goal so that you can achieve the desired result.
Finally, start with your goals first, then create your content.
Making Persona for Buyer:
Creating a content strategy is more important than you might think, so there are a few questions that you will need to consider right:
First you need to know who your audience is.
How would you like to talk to them?
Where will you find them?
The key to producing good content is to make every reader feel that you are talking to him directly.
The only way to achieve this is to be intimate with visitors, guides, and customers, so keep the following:
•Consistent  Your content should have a friendly tone.
• Be aware of the audience's limitations, sensitivities, challenges, and fears.
• The tone of your speech should be to influence and influence the mind of the audience.
Always remember that you are marketing and interacting with people who want to have a close relationship with you.
Ideally you can talk directly to anyone who visits your website, but what if you can't?
In this case, you should design your customer's personalization, that is, consider the characteristics and characteristics of the target customers and carefully manage your content using it.
The persona of the buyer is the person you want to attract with your content.
This quasi-fictional character acts as the target audience for your target audience, the people who are likely to benefit from your content and become a regular customer.
Creating a persona requires a bit of research, speculation, and a series of tricks, but the end result is a clear image of the person who is the real target audience of your product and will benefit from it.
Understand the steps the user needs:
This section has an unknown headline and will definitely ask you a question. So first let's start with an example, then explain this section to better understand the concept.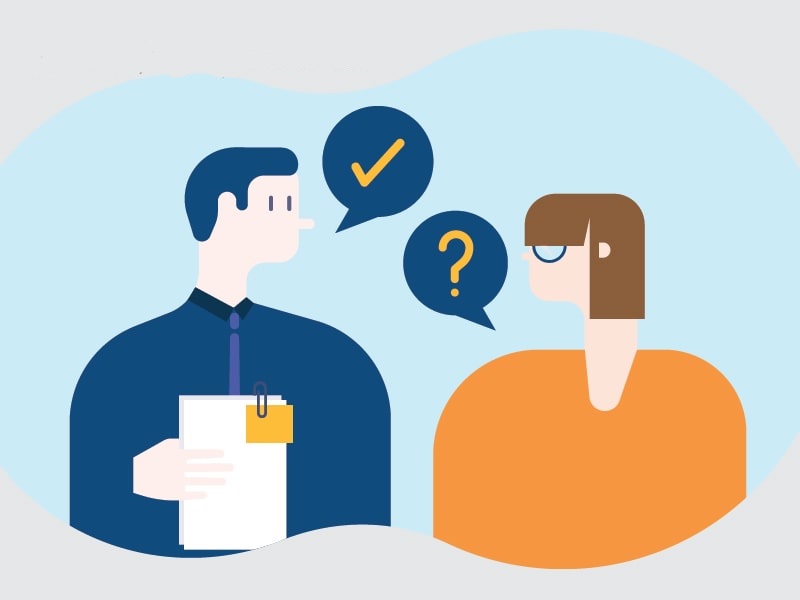 Suppose you have a severe headache, the first thing you will probably do is try to figure out the cause of your headache.
For example, your body may have lowered water levels or reduced caffeine intake, or it may be due to a specific illness.
After finding out the cause, look for a solution to your headache, such as drinking water, drinking coffee or taking some medicine.
Ultimately, you decide between the available solutions.
The above is a demonstration of the steps a person needs to take to treat headaches. Each of these steps is also a step towards the goal.
Now the steps a user or customer needs to take include:
• The Awareness stage
• Attention
• Decision-making It is important that you write your content in such a way that each step retains its appeal.
Generating content for every step of the buyer's need is definitely not an important question in the mind of the visitor, and anyone who visits your site will get the answers to all their needs and get relevant and useful information.
You should also choose a format for your content to suit every step of the buyer's need. for example:
• A new visitor to the awareness stage does not just want a live presentation of your product, but rather a quick checklist or mailing list for your blog to meet your needs.
• At the decision-making stage, not all possible solutions need to be known and the user needs advice, comments from other users, or a preview to see the product.
Below we guide you to choose the best format or formats of content for each step of the buyer's need:
• Appropriate format for the awareness phase:
Blog post

check list

List of apps

Infographics

electronic book

Play

Match
• Appropriate format for attention stage:
podcast

A webinar or a virtual platform that allows you to provide your own Internet-based training.

Use the Worksheet where product information is present.

Use comparison matrix

Pattern
• Appropriate format for decision making:
Online product preview

Free trial

Product Guide

Consulting or studying the opinion of other buyers

Etiquette