Block bulk ads and ads in Chrome browser
Google recently added two new features to the Chrome browser that allow us to get rid of "enable ads" boxes and bulky ads.
One of these features allows you to disable the annoying "Enable notifications" checkboxes that are displayed to users by websites. Another feature is to speed up web browsing by removing bulky ads.
First of all you need to make sure that you are using Chrome 7. To do this, click on the menu (three dots) and in the Help section, select About Google Chrome. On the screen that appears, if you find that you are still using Chrome 7, upgrade your browser to version 4 by clicking the Update option. It usually does not take more than a few minutes.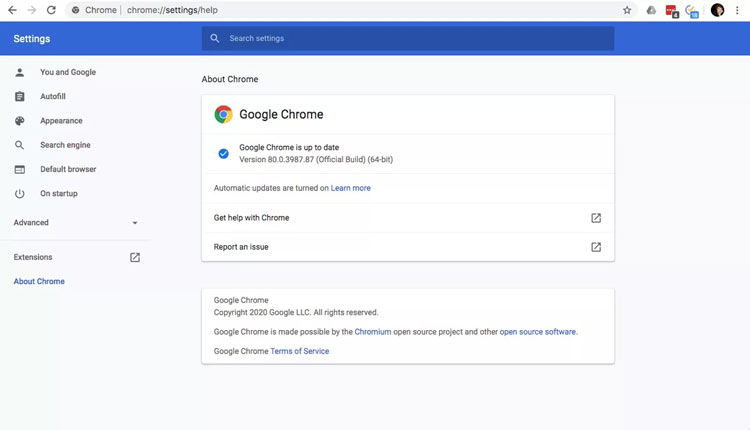 Turn off notifications, Block bulk 
If you hate the "Activate Notifications" boxes shown by sites and want to get rid of them, Chrome allows you to simply get rid of all those boxes without turning off all the notifications.
Enabling this feature will only show you at the bottom of the page that you have such an announcement, and that Chrome has blocked it, instead of having to "enable notifications" every time. Of course, in the future, Google will automatically enable this feature for people who are blocking ads. However, it is now possible to manually enable this feature.
To enable this feature, type the following in the chrome address bar:
 

 chrome: // flags / # quiet-notification-prompts
On the pop-up screen, set Quieter notification permission prompts to Enabled and open and close your browser once.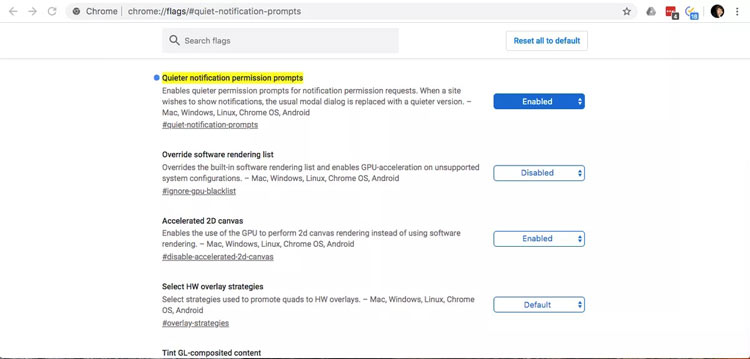 In the main Chrome menu (three-dot menu) at the top right of the page, click Settings. In the left pane, select Privacy and Security and in the right pane select Site Settings.And In the Site Settings section, also click Notifications from the available options.
You will find that under the Always Enable or Disable all notifications option, an option called Use quieter messaging has been added. Just enable this option and you're done.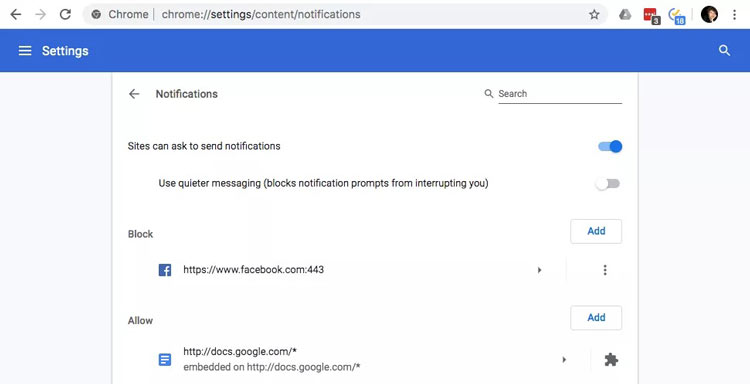 Although Google does not intend to remove ads entirely from the web,
it is trying to get those annoying ads under control. A new feature called Heavy Ad Intervention lets you block bulky ads that put too much pressure on system resources. It's unclear at this time what Google's definition of "bulky" ad is.
Follow the steps below to enable this feature.
First, enter the following in the address bar:
 

 chrome: // flags / # enable-heavy-ad-intervention
On the pop-up screen, set the Heavy Ad Intervention option to Enabled and open and close your browser to enable this feature.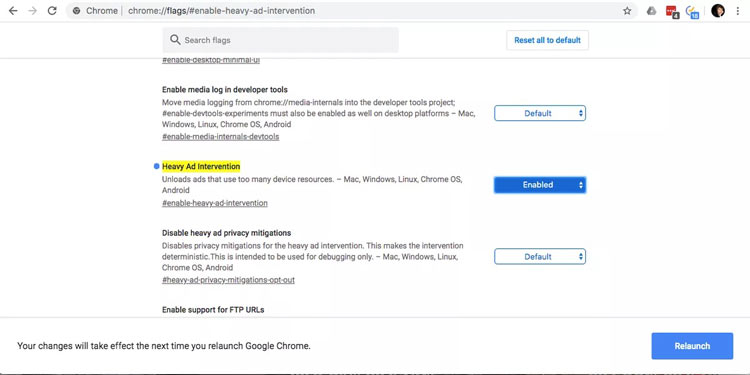 However, it is a little difficult to evaluate this feature because it is not possible to correctly identify which ads and how many are blocked. However, even removing a few bulky ads can help improve computer performance.