Best Linux Distributions and Mac OS version / How to Use Google Drive on Linux
What is the best Mac OS version and Linux Distributions? Most likely the latest version of it. In the case of Windows, perhaps the debate over the best, limited to only 7 and 10.
But how will the GNU / Linux user community answer this question? Stay tuned to look at the best Linux distributions….
Basically, most Linux distributions are made for specific purposes and for different communities, and on the other hand, they are so different that there may be questions about the best distribution of Linux from the wrong base.
The answer to the question of what the best distribution of Linux is to be for each person might be the use.
It does not matter which purpose you use from your operating system; there is a distribution for you to set up a server, a workstation, a desktop version, and a laptop and gaming machine.
Below is a look at some of the Linux distributions that, according to their applications, are considered to be the best in their field.
(Ubuntu MATE)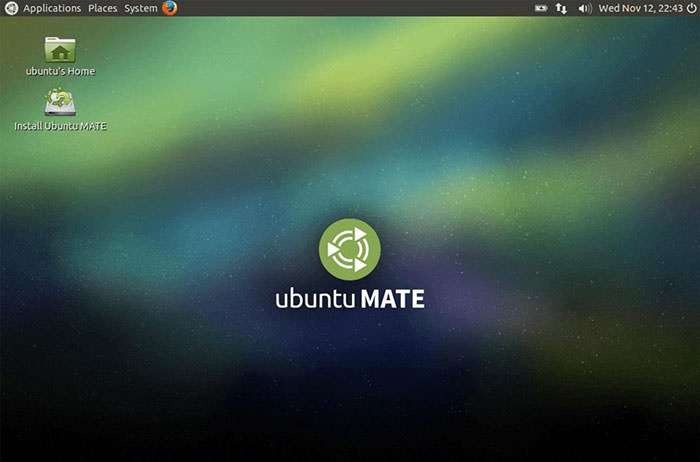 Since its inception in late 2004, Ubuntu has been one of the most popular Linux distributions ever since.
Since then, Ubuntu has become the most widely distributed Linux distribution. Ubuntu has a variety of flavors.
(9 if we want to be exact!) That has software, desktop environment and their own features.
Ubuntu MATE has many important software such as Firefox, Thunderbird email client, LibreOffice, Rhythmbox music player, Shotwell Image Manager, Media Player VLC and Stream.
Its main feature is the use of the MATE desktop environment, which, with its easy-to-use and easy installation of Ubuntu, makes it a fantastic system for newcomers, beginners and Linux enthusiasts.
(OpenSUSE)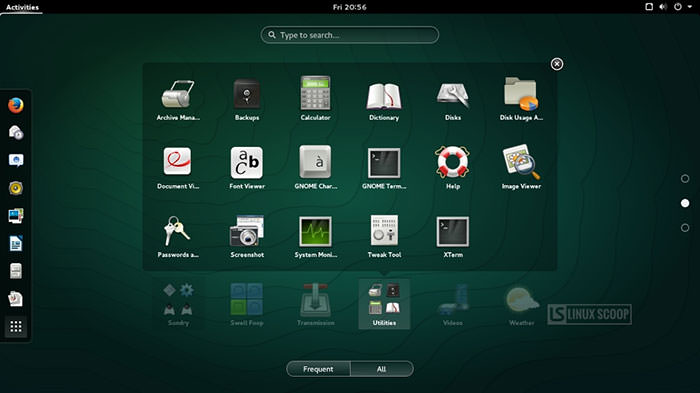 Opens SUSE is another popular Linux distribution, renowned for its easy-to-use interface and easy installation.
Opens Suseh uses a program called Yast (YaST), which is essentially a portal through which you manage your computer and change the settings to your liking.
YaST installs a large number of popular desktop interfaces, from KDE and LXDE to Gnome, Mate, and many more.
These interfaces can even be installed simultaneously through YaST, and you can switch between them while working with your computer.
YaST also makes it easy to add third-party applications. Ultimately, OpenSUSE has a feature called Tumbleweed (Rooster) that updates your system and software automatically to keep up-to-date.
Open Suez is free, but there's a paid version with a physical disk and 90-day support.
(Mint)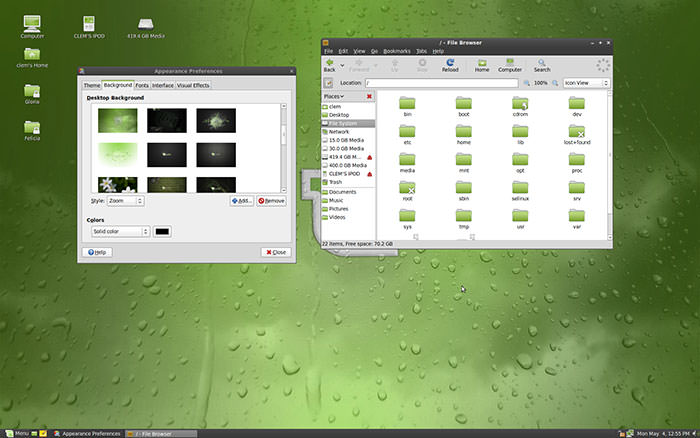 According to Mint's website, this distribution of Linux is currently the leading Linux distribution and has become the rival of Windows and Mac OS by passing Ubuntu. When you look at the features, the claim becomes more credible.
This free and open source distribution is easily installed via USB or DVD and offers full multimedia support from the installation moment (and without the need for installing lateral applications).
Mint tries to move on the "stability" and "power" boundary. On the other hand, it's not a thirst for system resources, and on the other hand, there's a very small chance that you will encounter an unstable and full bug update.
Mint has made it easy for users to use a tool to manage updates, support for popular desktop interfaces like Cinnamon (Cinnamon), Mate, LMDE and KDE, and native support for the high-level list of software.
(Fedora)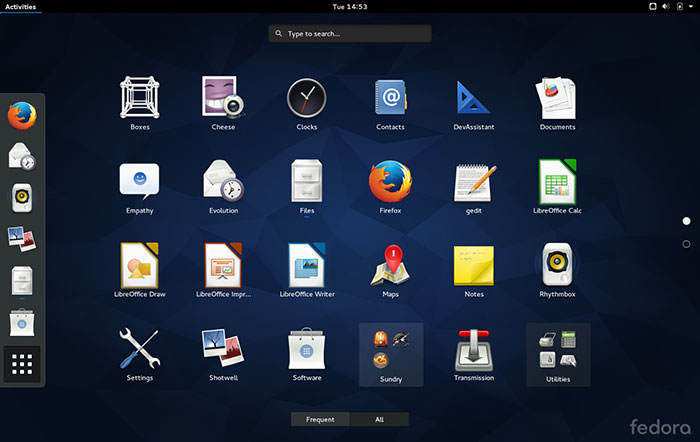 Fedora is a flexible operating system, which, depending on your needs, offers you three choices: Workstation, Server, and Cold-Axis version.
Its Workstation version is divided into several versions for gaming, design and many more, including robotics.
Fedora originally uses the GNOME interface, but versions of it are also different from the desktop environment.
Fedora is known for its frequent updates, which are sometimes not just a few weeks or more.
This feature makes Fedora distribution not suitable for those who need a stable and stable version (such as corporate clients) and the risk of unstable bugs increases.
However, Fedora is a great distribution for those who like to be the pioneers of Linux development.
(Debian)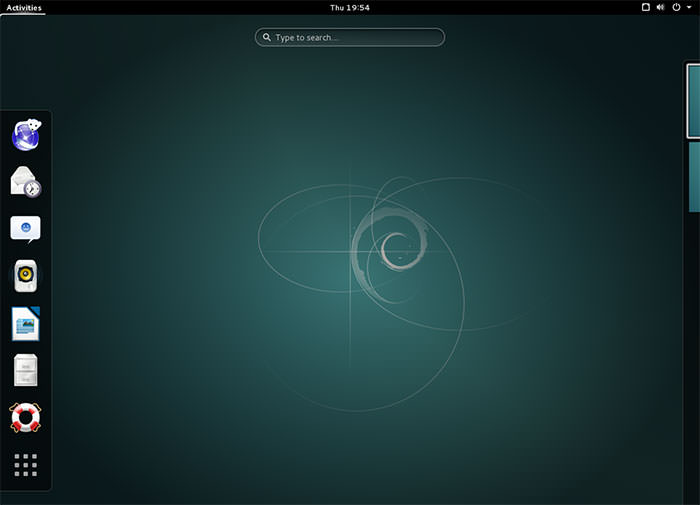 Debian is one of the oldest distributions of Linux, first released in 1996. Since then, Debian has operated as a framework for other distributions
(For example, Ubuntu and Mint) and inspired by numerous other distributions that have become the "great family" of today's distributions.
The current version of Debian comes with a variety of desktop environments, though the GNOME interface is the main interface.
Debian is a great choice for Workstation and Server systems. The Workstation version comes with preinstalled software like Photoshop's GIMP, the Iceweasel browser, LibreOffice and the VLC media player.
Debian has three versions: "stable", "test", and "unstable", which will be chosen by each person as needed.
(ElementaryOS)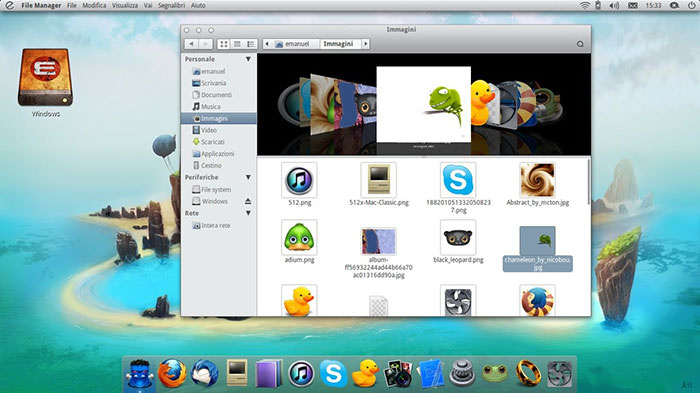 This distribution of Linux is one of the most appealing distributions available visually. What distinguishes this distribution from the rest of the items mentioned in our list is the philosophy behind it.
While most distributions include software packs with open source applications and third-party desktop environments, the ElementaryOS development team has developed all of these from zero and is tailored to its user interface.
ElementaryOS comes with its own proprietary software, including the Midori browser and its own media player, which, like its rest, integrates visually into the rest of the operating system and eliminates the need for separate applications.
Unfortunately, this feature limits the use of features such as third-party plugins.
In many ways, ElementaryOS is more like a Mac OS than Windows or even Linux itself. Compared to other Linux distributions, this lovely version is more like a beautiful garden that has been pulled around that wall.
Of course, its beautiful interface will ignore the lack of personalization capabilities.
(Steam OS)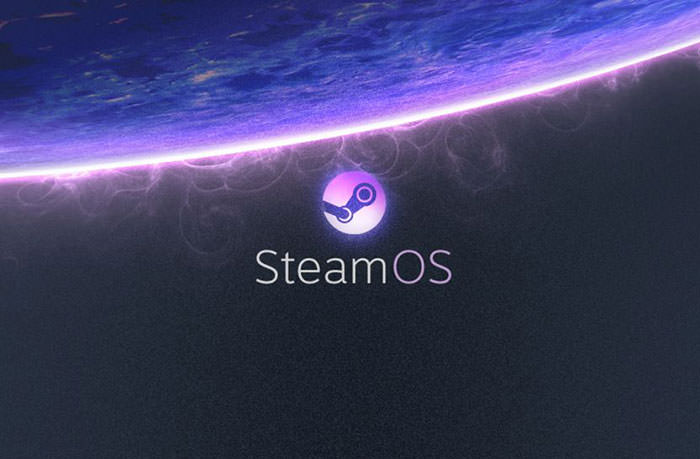 The STM is technically still in the beta phase, but the value of mentioning it on this list is there.
The game has been developed by Valve, the king of PC gaming and developing games like Half Life, Portal and Counter-Strike.
Steam plans to turn the gamers first on the operating system. The overall philosophy of Valo's business is well suited to Linux, and Gabe Newell, the founder and CEO of Valo, constantly praises Linux and recommends it to users.
Referring to the above, we must say that he has a number of obstacles before becoming a serious option for PC gamers.
The biggest obstacle is the compatibility of games with Linux. The number of games supported by Linux, though growing, remains very low.
We have 1,000 Linux-compatible games, from independent developer games to games of great game studios (so-called AAA games).
But that's a bit less compared to the rest of the games that are not compatible with Linux.
Of course, Valo is optimistic about the future of gaming on Linux and is collaborating with developers and publishers to bring their games to PS3.
The next hurdle is that it's still not officially launched, and is not yet a prominent OS.
Hopefully, with the release of SOS (and Styomm), we will see more games with native support for Linux.
Until then, while in general, perhaps, Windows is the best choice for gaming, we also offer a simple, efficient, and optimal system experience that will leave more system resources for itself.
How to Use Google Drive on Linux
2012 was when Google introduced its Google Drive drive, and since then it has promised that a version of it will soon be released to GNU / Linux users.
But a company with its own Linux-based systems is more than 2 years and a half that does not provide its cloud-based application for free software users.
Throughout this time, Google used Google Drive support on Linux as it was working, until lovers of free software were working to find a way to solve their problem.
Get to know the drive
Drive is a small command line-base application written by Ms. Burcu Dogan, dubbed Rakyll, in Go language and can be use on both Linux and Mac.
The author of this program is a member of the Google Drive development team
and Drive is the best option available to Linux users.
The software page in Github explains why hidden caching in the Google Drive client is not only unprofitable,
but also stupid and not worth the time.
 In this software, when you need a file on Google Drive,
write the Drive Push command to the drive, and it will be copy to drive with Drive Pull from the drive.
However, there is no need to sync the entire drive,
even if it requires a small text file, for example, when it comes to interacting with the Google Cloud Drive.
Use drive
To use this program, you need a version 1.2 or later. To install it, run the following command on the command line.
sudo apt-get install golang git mercurial
After installing go and its side tools, run this command to download and install the software.
go get github.com/rakyll/drive

As you know, as with other software, you can see a list of software features by running the help command.

drive help

Then you need to show your Google account to the software

and specify the path to download files to your hard disk.

drive init
Your software is now ready to transfer or download the file to the server.
For example,
type drive push example.txt command to send the file to the drive,
or move the file to the computer with drive pull /text/example.txt.