All methods of using the 3D touch on the iPhone
One of the features of the iPhone, which is probably in most cases neglected, is the 3D touch feature that is a completely unique and useful tool for the iPhone. This feature appeared on the iPhone 6S for the first time.
Possibility of touch-sensitive engagement with iOS adds a dual function layer that could be clearly seen across device screens.
From the phone's lock screen to the home screen and various apps, there are different ways to use the possibility of a 3D touch.
In this article, we will focus more on how to implement the 3D touch on the phone's operating system and its apps.
Because this is an ability that Apple has made, many iOS apps and features use it somehow.
But not all apps made by third-party developers support the 3D touch, and there's a lot of difference in how they use it.
So there is no way to check for these apps in this post.
While you can use the 3D touch feature in the new control center in iOS 11, we did not review that section in this article because you do not need 3D touch to use them technically.
If you have disabled the 3D touch feature on the iPhone or if you have an iPhone without this feature, for example, your iPhone 5S, 6, 6 Plus, or SE, you can do the same by touching the icons long.
1. Home screen icons
The home screen has a 3D touch feature. Most apps often support the "Quick Actions" quick action in the app's icon on the phone's home screen with a three-touch touch. Almost all of Apple's apps support this feature.
These quick steps allow faster execution of tasks and less conflict at different stages.
In order to summarize the issue, we should mention a list of the names of the programs and quick steps we have for each one:
App Store – Buy, Repos, Search, Update All (if any)
Calculator: Copy the last result
Calendar: widget, add event
Camera: catch selfies, record video, slow scene recording, take portrait photos
Clock: Create alarms, start / stop / stop the stopwatch, start / stop / reset the timer
Compass: compass, elevation level
Contacts: A favorite contacts widget, create a new contact
FaceTime: Popular widget
Feedback: New feedback
Files: Widget
Find My Friends: widget, share current location
Find My iPhone: Voice play (for any of the listed devices)
Folders: Rename; List of programs that have a notification (You must open the page to open it)
Health: Magic ID, Today
Home: Depending on the connection to different types of smart devices
iBooks: Search for store books, browse for new books
iTunes Store: Buy, view downloads, redeem, search
Mail: widget, new message, search, vip, inbox, or all inboxes (if you have more than one)
Maps: widget, create my location, send my location, search for nearby items
Messages: A new message, a list of new messages
Music: Widget, Search, Radio Stations
News: Widget, news for you, popular news sources
Notes: widget, new note, new checklist, new photo, new handwriting
Phone: Popular items widget, view the latest voicemail items, create a new contact, search for contacts, view the latest calls.
Photos: Popular widget, newest items, popular images, search, set different time frames, like a year ago
Podcasts: Widget, Search, Check out new episodes
Reminders: widget, new reminders, new items in different folders
Safari: View the study list, view the bookmarks, the new private tab, the new tab
Settings: Battery, Mobile Data, Wi-Fi, Bluetooth
Type: widget
TV: Widget, App Store, Purchased Items, Redeem, Search
Voice Memos: New Voice Recording, Lists of Recorded Items
Wallet: List of Transactions, List of Saved Cards
Watch: iPad Watch Pairing
Weather: widget, current location, list of saved locations, add new location
The VLC subscription has no option other than this default option.
2. In real apps
As we said before, each app uses its 3D touch functionality in its own way. Some applications fully utilize this feature and add it to various aspects of their interface, while other apps have completely ignored it and are not functional.
Unfortunately, due to the wide variations in this field, there is no possibility of covering all types of applications using three-dimensional touch capabilities.
Peeking and Popping
What's common in 3D applications is the method of using it, which is mainly used for both Pikeing and Paping.
The two works can be previewed and opened in sequence. When you mess up an icon, upload an item to iOS and you see that it is a link in most cases.
This can be done through a slight pressure on the screen. But Paping is a bit different. When you press your finger fully on the page, the data is fully downloaded instead of the preview.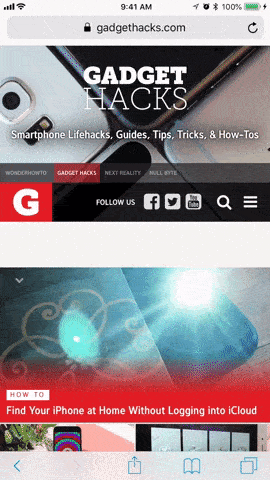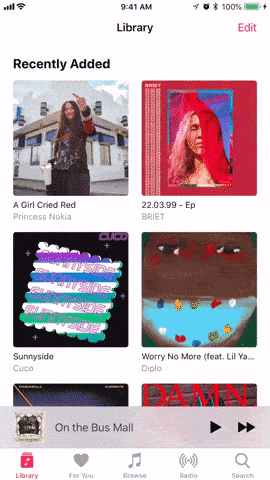 Pop up on music app icon (left) and courier and pop up on safari (right)
Peek actions
Some apps provide many features for users and provide a list of actions that you can choose from.
To see if there is an option for peek functionality, you can navigate to its icon and then drag it upwards, if there is a menu, it will appear below your finger, and the program will be able to be redirected.
Some programs have drag and drop gestures to the left and right when used during paging.
The Notes app when making a courier offers options to my menu that you can apply to the current note without opening it.
Mail also has options when picking up and has the ability to archive and mark emails as read when dragging to the left and right.
This option, of course, should be enabled in the program settings.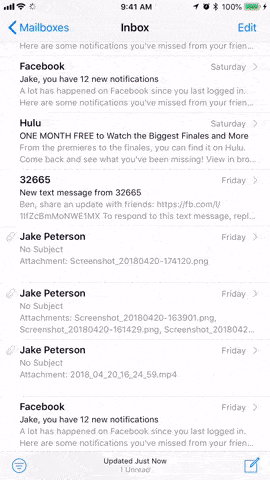 Notes menu options (left) and a range of actions in Mail (right)
Courier and Fun in Search
You can also use these two modes in the search application. The app icons act exactly as you think.
The new item in this app is that you can really reach out to the audience, which gives you a variety of options.
See Live Wallpapers
With the 3D touch, you can view live images taken with the iPhone. In the Photos app, you can see any of the snapshots you've taken, with gentle grip on them animated.
If you drag your finger up, the image resets and this is exactly the same as the situation that the image is set as the live wallpapers of the phone.
You can also view live photos in Posts, Mail, and more.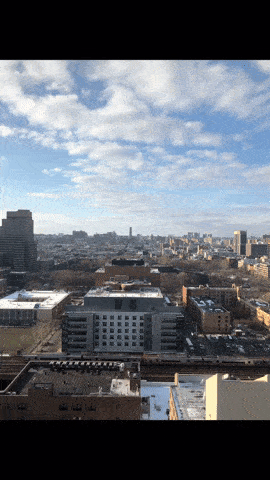 Of course, learning about the 3D touch features is more experimental. Courier and pop up links, photos, windows, graphs, strings, and more … You can try experimentally.
Once you've learned how apps are using a 3D touch, you might find ways to use it, which you did not even think of before.
There is even a pressure sensitivity that you can play with, for example, in drawing programs you can push for thicker lines and lower your fingerprints to draw thin lines.
3. In the Notification Center
The notification center has been completely revolutionized in iOS 11 version and we encountered some confusion when it was released.
There are many reasons to love this new notification system, two of which are due to the introduction of 3D touch capabilities.
Correct notifications
You can, if not all, at least place a bulk of notifications on the phone's lock screen. What you can do with these notifications depends on which notifications come from.
Some developers have integrated their notifications thoroughly with a 3D touch and provide you with the right things to choose from.
While others have not defined a particular possibility for this purpose.
But at the very least, messing with a notification will make it full-screen and so on so that you can concentrate on the announcement.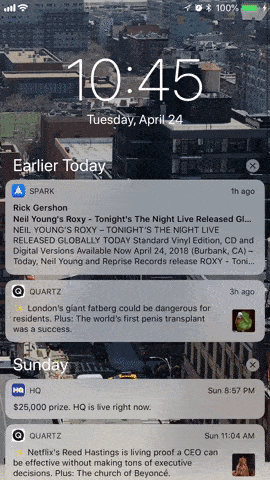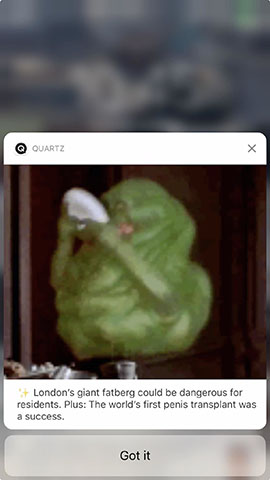 Clear all notifications
The possibility that we want to introduce will probably spark jealousy for anyone who does not have the ability to touch 3D.
The 3D Touch lets you clear all notifications on the lock screen.
To clear all notifications, just tap on any of the items on the screen, and then click on the "Clear All Notifications" option.
That's why Apple does not include this possibility on phones that do not have 3D touch capabilities, which is not a secret that will never be opened by a long touch.
But if your phone supports this feature, you can quickly get rid of messy messages on the screen.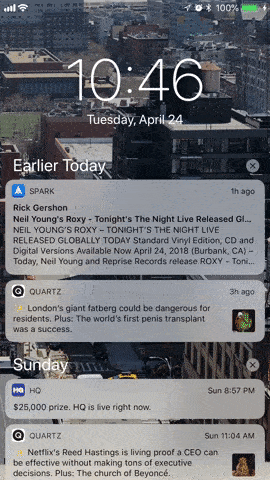 4. Run the program switcher
Although the ability to switch between applications with a 3D touch during the beta test of iOS 11 was unexpectedly dropped off, but fortunately, it has returned as one of the best features of the iPhone.
Although the multi-tasking swipe of the iPhone 4 is essentially replacing its 3D touch, the non-xphone owners on the iPhone 6S will find this feature very useful.
On the home screen of the handset, or when you are in the program, press softly on the left side of the screen.
When a page comes up, you can preview an app there. You can also drag it to the screen to open it so you can switch between the apps that you have just used.
Or you can drag this preview a bit so that the application switcher shows you all the recently used apps.
You can also softly press the program preview after opening the preview.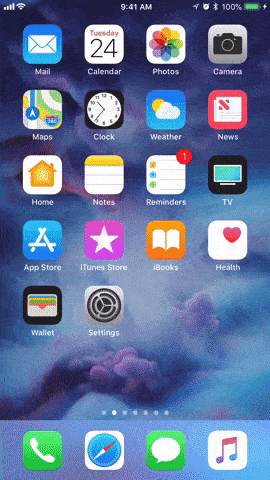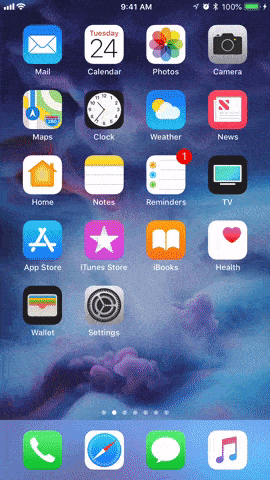 Open switch (left), swipe up halfway (middle) and full swap to open (right)
5. Use the keyboard as a touchpad
Though third-party keyboard apps like Gboard are on the market, the 3D touch has made Apple's own distinct keyboard.
When you press the Apple keyboard thoroughly, it turns into a touchpad that has the ability to change the cursor to the different parts of the post, like a laptop.
You can also press again anywhere in the text to select it and then continue to shift the position to select the selected section.
Pressing again can be canceled, but in that case, you must cancel all the choices so you can re-select the text again.