9 Technical Tips to keep your smartphone safe
Nowadays, with the expansion of smartphone usage, users are storing more and more of their personal and important information on the phone, and people like hackers are enjoying this information while browsing the web. 
In this article, we are going to introduce you to a few simple steps to improve smartphone security. .
Always use a security code
Whether you're using an Android phone or an iPhone,
you can prevent other people from accessing your mobile phone by using a passcode or a security pattern on Android. This simple security approach can prevent others from accessing your personal information. This is especially important when apps installed on your smartphone have your personal information, such as financial apps (Mint, bank apps, etc.), journal apps (DayOne), and apps like Evernote and more. In some of these applications, such as Mint and DayOne,
you can choose a specific password for these applications.We recommend that this password be different from the home screen password.
The password for the home screen of the phone is particularly important because many email applications
(like Mail on iPhone and Gmail on Android) do not even have the option to create a password to access emails. Emails can contain a lot of personal information. Most people drop their phones on the table or counter when attending parties, and this is a good opportunity for anyone who wants to get your information.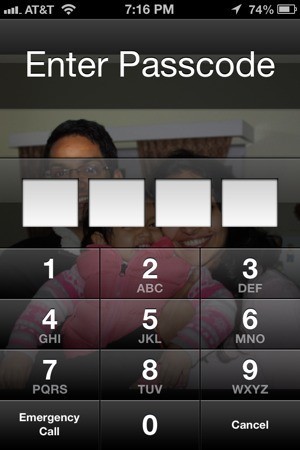 Protect your Google Account and iCloud
The second thing that most people don't notice is that if anyone can access the iCloud account Or Google, it can access much of the information you're creating or editing from your smartphone. At this time, you need to use 2- step verification for both accounts .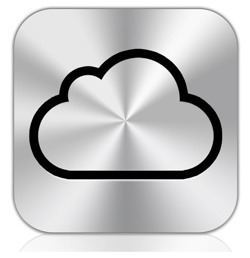 This may sound a bit funny, but your Apple ID basically already has access to any of Apple's services from iTunes   Up to iCloud And controls iMessage done. If anyone accesses your Apple ID, they can remotely erase all information on your iPhone, iPad, and Mac computer. The same is true of Google. Your Google Account connects you to all Google services like YouTube, Gmail, Google Play, Google Maps, Google Calendars, Picasa and Google Plus, and so on.
Avoid Jailbreak or Root your smartphone
If you jailbreak or root your phone for entertainment and fun, you're probably aware of the consequences of what you're doing. But if you do it because of what you've heard in the news or want to break free from the restrictions and threats, then you should avoid it. Firstly, it will make your phone vulnerable, and second, you won't be able to install the latest updates to your phone's operating system while in unsupported mode.
You can install some apps and customize settings you never could before. But that means you are downloading apps that are likely to contain malware. You're still having this problem on Android right now, since they aren't as restrictive as Apple's in the app store. This made us realize the importance of the next point.
2. Be careful of the apps you install
This is more important on Android devices. Google recently removed 4 apps that were identified as malware. You should keep in mind that there are a small number of applications such as malware, viruses, or other software that secretly steal your information and damage your phone. This problem exists in Apple's App Store, but much less.
Apple experts will review each app before it is listed, and will remove any apps that they believe violate the Store rules. Studies show that 5 percent of malware is produced to infect Android devices, and the malware has infected more than 2 million Android devices a year. If you don't like using Apple devices, that's fine, but the fact is, if you own an Android device, you have to be very careful when downloading apps. Check to see if the creators of these apps have their own websites. In addition, you can research the names of these apps on Google.
Use an app instead of a browser
If you do banking,
stock trading or other tasks that require the exchange of sensitive and private information between your phone
and the Internet, it is better to contact a trusted and formal app instead of your phone's browser. Use the site or company you want.
Some of these apps include Chase , Bank of America, Vanguard, ScottTrade and Mint. In addition, there are a number of other major financial institutions that have released their apps for iOS and Android. It is true that secure communication is supported in smartphone browsers, but if you use authentic and official apps, you will be more secure when making connections because of their more secure features.
Control the information that an app can access
You may have seen this message thousands of times on your iPhone: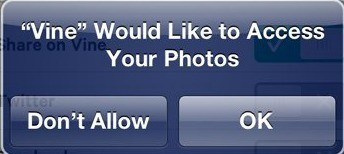 There are many messages with the theme "AppName Would Like to Access Your Data". This information can include images, geographical locations, audiences, and more. Always be careful and don't just click OK. If you always click on anything, it is best to select the Don't Allow option and if you cannot use the app afterwards, you can manually go back to the previous step and grant access. Most of these messages are about regular and legitimate requests and will not cause any harm, but it is best to exercise caution.
In the case of Android, the situation is even worse, as some apps will have access to all the information they need,
even if they don't need it. You can learn how to protect your information against Android apps that get too much access to licensed information by reading the published articles. The permissions on Android are much higher than those on ios, so if you are an Android user you should be more careful.
Back up your data
Backing up your smartphone can help when you leave it in the bathroom and forget it,
or help you remotely wipe your phone when it's stolen.
If you do not have a backup of your data, you will lose all information if your phone is stolen. If you save your backups on your phone or in the cloud, you can erase your phone information and have it all back on your new phone. Plus, with iTunes, you can sync your smartphone with a computer or return it to the cloud via iCloud.
On Android, an internal back-up tool is designed,
but it can't provide all the back-up information of your phone like the one designed for iOS. Instead, you need to rely on third-party apps on Google Play to back up your phone completely. Note that there is a special feature on Android that can remotely wipe your phone's information, but you must first install that particular app to get started and use it.
Update your phone's operating system
Just as you regularly install Microsoft security updates on your computer,
installing the latest releases for your smartphone can also be a good idea. You can wait a few days after the new update is released and make sure that updates to your phone won't cause problems such as a shortened battery life, and then update your phone later.
Turn off wireless and Bluetooth
When not at home,
it is best to turn off your wireless and Bluetooth and use G2 and G2 connections if possible. Whenever you connect to an unreliable wireless network, you allow hackers to scan your information over the network. Even if you are not performing banking or other tasks that require sensitive information, the hacker can still steal information and more by connecting to your smartphone.
When we talk about Bluetooth, we find that hacking is less common. But it's gaining popularity when people use technologies beyond the headset. Today you have watches that are connected to your phone via Bluetooth, plus fitness software and other host gadget suites. If Bluetooth is turned on and on, it will allow hackers to see the data being transmitted between your Bluetooth device and your phone.
We hope these tips can help you with things like when your phone gets lost or stolen. If you have any other tips on how to secure your smartphone, let us know in the comments section.