6 Best Ecommerce Web Hosting Plans
So you're finally ready to bring your e-commerce startup online. Or perhaps you've already got an established webstore, but you're not happy with your current hosting plan.
Either way, finding the most optimal e-commerce web hosting plan is crucial to the success of your business. (On a related note: You may also be interested in reading about the free e-commerce website buildersout on the market today.)
But with such a confusing array of providers and plans to choose from, it's difficult to decide on the best.
This post will quash that conundrum by explaining what to look for and rounding down the confusing array of options to the top six web hosting plans for e-commerce.
Features You Need for an E-commerce Store
Before we drill down to the top six plans, let's take a quick look at what characteristics an e-commerce website needs and why.
1. Fast Loading Times
53% of mobile users will abandon a website that takes more than three seconds to load. That's a huge amount of potential sales down the drain, which means minimizing your webpage loading times is critical.
2. Excellent Uptime
Amazon lost an estimated $99 million for one hour of downtime during its 2018 Prime Day sale. Although the loss of revenue likely won't be as extreme for you, low uptime nevertheless results in significant lost sales and reduced customer loyalty. Aim for 99.9% for a small retailer and 99.99% or above for a medium to large e-commerce store.
3. PCI Compliance
Your host must be PCI compliant if you intend to accept any form of credit card payment whatsoever. And, as an e-commerce store, you certainly should intend to do so.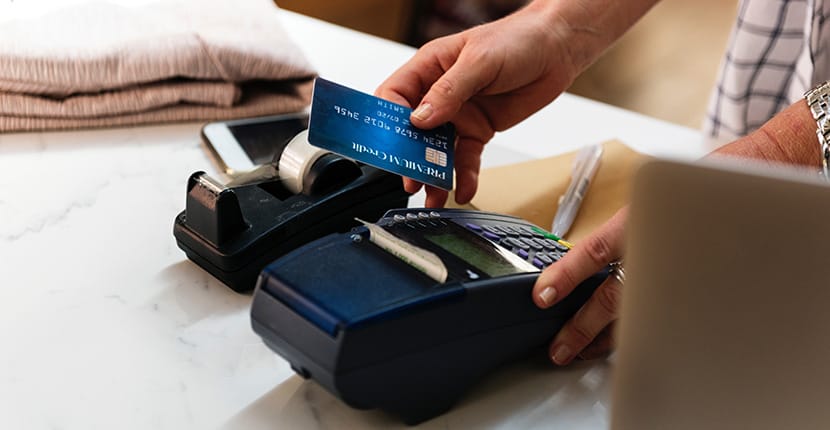 4. SSL Certificates
The encryption provided through SSL certification is vital for protecting sensitive financial or personal information and maintaining consumer trust in your brand. Some hosts charge extra, so factor this into your total monthly budget.
5. Dedicated IP Address
A dedicated IP address will allow you to access your website even when it's down, install a private SSL certificate, and avoid the pitfalls that come with sharing an IP, such as higher spam ratings and blacklists. Note that these usually aren't available on the cheaper shared hosting plans.
6. Scheduled Automatic Backups
Losing all your data would be a tragedy for an e-commerce store. Hosting plans that include the feature make life infinitely easier in the rare event of a disaster.
7. Security Features
You may think that only large websites have to worry about this, but the data shows that small and medium-sized businesses are becoming increasingly more likely to be victims of the dreaded data breach. With that in mind, data security cannot be overlooked.
Furthermore, firewalls and other security features can protect you from automated attacks that could knock your website offline.
8. Responsive 24/7 Support
Prompt and useful 24/7 customer support can optimize performance and increase your uptime, further enhancing your potential for sales.
The 6 Best E-commerce Web Hosting Plans
Hostinger
Budget web host Hostinger is a surprisingly reliable and speedy option considering their extreme affordability. They're an excellent choice for e-commerce entrepreneurs just starting out and don't have a lot of upfront capital to spend.
Where They Shine
Your choice of cheap shared, cloud, and VPS hosting plans
99.9% uptime guaranteed
Free dedicated IP address on cloud and VPS plans
Free website builder
Choice of Magento, PrestaShop, and WooCommerce e-commerce tools
Servers in the United States, Asia, and Europe
Where They Could Improve
Basic shared plan lacks key e-commerce features
Free SSL certificate and backups only available on the most expensive shared plan
Free domain registration only available on the second-tier plan and higher
Short 30-day money back guarantee
Advertised price requires a 48-month commitment
Expensive renewals
Who They're Good For
If cost is a huge concern, then Hostinger is a solid, well-rounded option. They cater to users looking for a high level of performance at a low price, even including a decent amount of inbuilt e-commerce functionality. You can also check out our more comprehensive review of Hostinger here.
iPage
iPage is a simple, affordable, and one-size-fits-all solution for entrepreneurs who don't want to pick up a mountain of technical jargon just to procure a hosting package.
Where They Shine
Free SSL certificates
Free domain for the first year
Custom iPage website builder
Choice of WordPress, Joomla!, and Drupal as well as six e-commerce applications
Free online store with PayPal integration
Free enhanced security suite
$100 of Google Ads credit and $100 of Bing Ads credit.
24/7 phone and chat support
Where They Could Improve
No upgrades above the shared plan
Price increases dramatically after the initial period
No uptime guarantee (though average uptime is excellent)
Website builder only allows six pages
Short 30-day money back guarantee
Loading times could be better
Uses lesser-known vDeck control panel
Who They're Good For
If you're only just starting out in e-commerce, iPage is awesome for beginners because all the essential online store features come already bundled in for an incredibly low initial monthly price. You may also be interested in our detailed expert review on iPage here .
Although there's no limit on bandwidth or disk space, successful e-commerce stores will eventually outgrow the shared server model and will need to look elsewhere for VPS or dedicated hosting.
A2 Hosting
With speed as one of the top factors for both search engines and great user experiences, A2 Hosting has invested heavily into an infrastructure that can deliver just that. Full-stack SSD storage covering the files, operating systems, and databases along with their speed-boosted Turbo servers deliver near-instant loading times for their customers.
Where They Shine
Six e-commerce oriented shared hosting plans
Can upgrade to VPS or dedicated when necessary
Choice of Windows or Linux
Servers in the United States, Europe, and Asia
Support for big-name e-commerce platforms such as PrestaShop, OpenCart, and Magento
Free SSL certificates
Generous anytime money back guarantee
Free backups for the second tier plan and above
24/7 expert customer support
Dual firewall security and server rewind capabilities
99.9% uptime guarantee
Where They Could Improve
Turbo servers only available on premium plans
No free domain names
Dedicated IP addresses on shared plans only available for an extra fee
Who They're Good For
Despite being a relatively small provider, A2 Hosting has a solid reputation for speed. E-commerce websites on a Turbo Server plan will have lightning-fast webpage load times no matter where their visitors may be located. You might also want to check out our detailed review on A2 Hosting here.
DreamHost
DreamHost is one of the few web hosts with an official WordPress.org endorsement, so they're definitely well worth your consideration if you're going for that route. They boast an impressive 100% uptime guarantee with users given a day of hosting for every hour their website is offline.
Where They Shine
User-friendly WooCommerce cloud hosting plan for WordPress e-commerce stores
100% uptime guarantee
Scalable cloud hosting performance for surges in traffic
Unlimited off-site backups and easy-to-use restore tools
Free SSL certificates
Free domain name for the first year
Where They Could Improve
Short 30-day money back guarantee for the WooCommerce plan
Cloud hosting is more expensive than shared hosting or VPS
Maximum of three phone calls to customer service per month (email and text are free)
Who They're Good For
If WordPress is your thing, DreamHost is your best bet. Their WooCommerce plan is unbeatable for e-commerce entrepreneurs who prefer to run their business on WordPress and require the reliability and scalability of a cloud hosting service. Also check out our comprehensive review on DreamHost here .
SiteGround
Independently-owned SiteGround is known for their transparent, well-crafted, and reliable offerings. Despite being from Bulgaria, they've carved out a solid reputation for themselves as having cutting-edge solutions that can easily accommodate both beginners and advanced webmasters alike.
Where They Shine
Specialized WooCommerce hosting available
Drag-and-drop website builder
Easily upgradable plans supporting 10,000 – 100,000 monthly visitors
Servers in the United States, Europe, and Asia
Fast and reliable loading times no matter your geographical location
18 e-commerce apps through Softaculous including PrestaShop, Magento, and a good selection of shopping cart tools
Free Let's Encrypt SSL certificates
99.996% average uptime with 99.9% uptime guaranteed
24/7 customer support
Daily backups
Where They Could Improve
Price increases drastically upon renewal
Short 30-day money back guarantee
PCI compliant servers only available on the most expensive plan
No free domains
Who They're Good For
Another great all-rounder, SiteGround is ideal for the SMB with an online store. Feature-rich plans, strong uptime, and fast load times make them a good choice for the e-commerce industry. Check out our comprehensive expert review on SiteGround here .
InMotion Hosting
Known for their world-class support, InMotion Hosting is a favorite amongst web hosting nerds because they're one of the few independently-owned hosting providers with the resources and expertise to compete with some of the more (in)famous giants in the industry, such as Endurance International.
Where They Shine
Six e-commerce plans through either shared or VPS hosting
Lengthy 90-day money back guarantee
Free domain with a contract of one year or more
E-commerce applications such as PrestaShop, WooCommerce, Magento, and OpenCart
Fast SSD storage
Brand-name Comodo SSL certificates available
24/7 support
Free backups
$150 free advertising credit
Free security suite included in packages
Where They Could Improve
U.S.-only data centers (Los Angeles and Washington)
Advertised prices are only available with a two-year commitment
Dedicated IP addresses are only available on shared hosting for an extra fee
Uptime SLA only offered with highest-tier Business Hosting plan
Who They're Good For
Fast loading times, adequate e-commerce functionality, and a low initial monthly cost make InMotion Hostinganother excellent option for the budding entrepreneur. The option to upgrade to VPS when needed is a definite plus. Read our comprehensive review on InMotion Hosting here .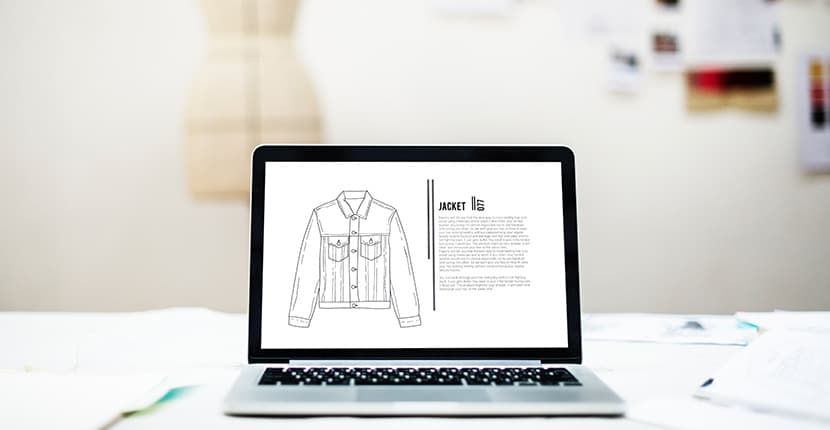 Choosing an E-commerce Web Host
After vigorous research, we've concluded the above providers to be the best web hosts for small to medium-sized e-commerce businesses in 2018. Each has their distinct pros and cons, so consider which features you value most before signing up for a service.