How to change date and time on windows 10?
How to change date and time on windows 10?
In Windows 10, you can change the date, time, and time zone on your desktop, as needed.
Run through this exercise in changing the date and time:
1-

Select the date and time displayed in the taskbar. A calendar and clock pop up, as shown.

If the date or time is incorrect for your location, select the Date and Time Settings link. The Settings screen opens.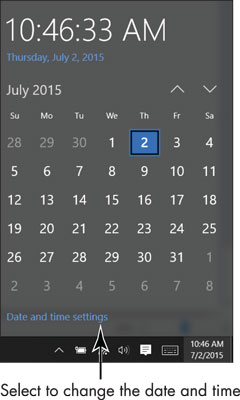 2- Select Time & Language.
You see the Date & Time, window, shown here, left.
Windows 10 determines the correct time and date from the Internet, and your computer should show the right time and date.
If it doesn't, turn off the Set Time automatically option and select the Change button. You see the Change Date and Time screen. Select the correct date and time in this screen.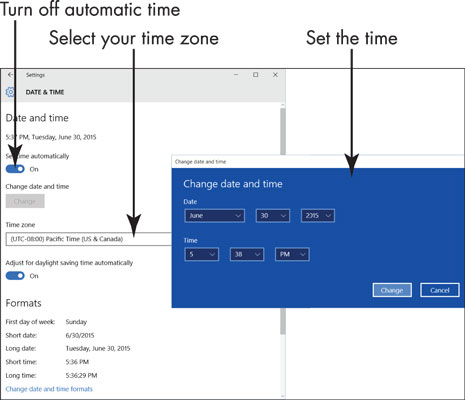 After you have everything set to what you want, go back and turn on the option to set the time and zone automatically if you want.