Virtual Machines allow us to run multiple operating systems on one computer at a time. 

In this article we will introduce these machines.

 
Virtual Machines (Vms) allow you to run other operating systems on your current operating system. The virtual operating system runs like a program on the main operating system of a computer.
This feature is ideal for testing other operating systems such as Windows 7 or Linux operating systems.
The virtual machine is also used to run software not designed for the main computer operating system.
For example, running Windows applications on a Mac with the help of a virtual machine.
Interested in working with virtual machines? You don't have to pay for this. There are many virtual machines that are offered with great power for free.
A virtual machine is a program or software that runs on a virtual computer. The machine runs on the host or host operating system and prepares virtual hardware for guest operating systems.
The guest operating system, like any other application, runs on the main operating system in a separate window. From a guest operating system perspective, a virtual machine is a real computer.
Virtual machine virtualization software, called a hypervisor, uses virtual hardware including processors, memory, hard drives, network interfaces, and other devices.
Virtual hardware tools are provided with the help of a hypervisor map for real hardware on the computer. For example, a virtual hard drive is stored on a file on the hard drive.
Multiple virtual machines can be installed on one system. The only limit on their number is the amount of space available for installation.
When you have multiple operating systems installed, you can choose one to boot by opening the virtual machine. The virtual operating system starts and runs in a separate window.
Of course, it can also be run full-page.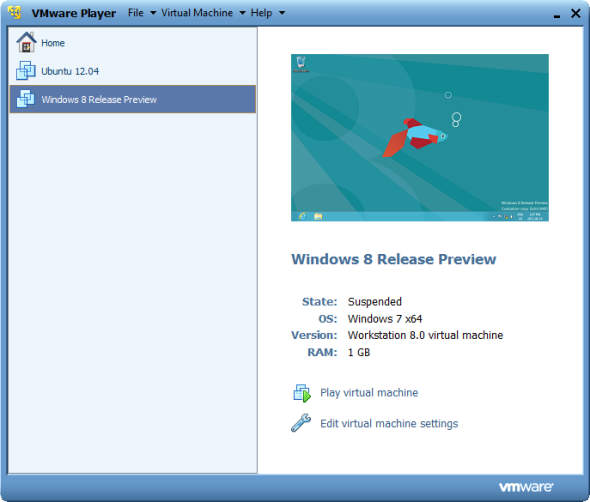 Practical Applications for Virtual Machine
The virtual machine has a variety of general applications:
Testing the new version of the operating system
You can run and try Windows 8 on Windows 7 before using Windows 8 before updating to Windows 8.
Experience the space of other operating systems
Installing multiple versions of Linux on a virtual machine allows you to experience all of them and learn how to work with them.
Deploying software that requires older operating systems
If you have an application that runs only on Windows Xp, the problem is with installing Windows Xp on the virtual machine and running the program on it.
Virtual Machine provides an environment where you can run Windows Xp software without actually installing Windows Xp on your computer.
Especially since Windows Xp no longer receives Microsoft support.
Run software designed for another operating system
Mac and Linux users can boot Windows into a virtual machine so they can run Windows software without the hassle of compatibility. Unfortunately, we have trouble running games. Heavy-duty 3D games in a virtual machine are not as smooth and comfortable as real Windows.
Testing software on different platforms
To test the functionality of a particular software on different platforms, you can install and test it on multiple platforms with the help of a virtual machine.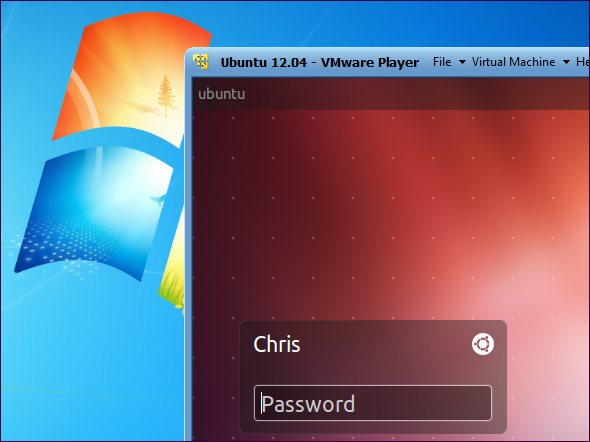 Server integration
For businesses that use multiple servers, multiple servers can be run on one computer on multiple virtual machines.
Every virtual machine is a completely separate server, so it doesn't have any security issues that usually involve running multiple servers on the same operating system.
Virtual machines also have the ability to switch between physical servers.
Recommended Virtual Machine Software
VirtualBox is a great open-source virtual machine program that runs on Windows, Linux and Mac OS. One of its best features is the lack of a commercial version.
This also means all the advanced features like snapshots for free use. This feature is suitable for storing a specific location and mode of the virtual machine and returning it for future testing.
Vmware player is another well-known virtual machine program in Windows and Linux. The Vmware player is the free counterpart of the commercial Vmware workstation software. So we don't include the advanced features that VirtualBox provides.
However, both the above software are applications that provide some basic features for free. If you are not comfortable with one, try another.
Run an operating system on a virtual machine
To install an operating system on a virtual machine, you will need an operating system CD. Creating a CD for Windows 7 installation makes it easy.
An ISO file can also be used, which is often used to install Linux. Virtual machine applications provide simple and useful wizards that guide you through the steps of creating a virtual machine and installing the guest operating system.
Virtual machines are not limit to the desktop operating system, and even on Android you can run the Video 8 Virtual Machine.
Have you ever had experience with virtual machines? In the comments section, you can share your experiences with us and readers.