Possibility of pairing Android phone and PC in the latest Windows 10 Builder Insider
At Microsoft's Bild conference,
we were informed that the company is exploring clever ways to communicate between Windows 10- powered mobile phones and computers.
Now the latest Build Insider lets you send a web page from a mobile phone to a computer monitor by creating a new feature.
Users of Windows 10, which use the Insider Preview Builder # 1, now have access to a new section in settings called Phone that offers options for connecting a mobile phone to a computer. Currently, it is only possible to pair the PC with Android phones , but the iPhone version is likely to come soon.
Once a connection is established between the two devices,
you can send a web page to the computer via the browser sharing option. Just select the Share option and touch Continue on PC to proceed to the next step. Then you need to enter your Microsoft account information. This is one of the cloud computing capabilities, meaning that you can share whatever you like with an account on different devices.
Finally you have to select Continue now or Continue later. Selecting the first option of the web page will immediately appear on the computer. But if you select the Continue later option, the Action Center will display a notification that you wish to view at any time by clicking on it to view your web page.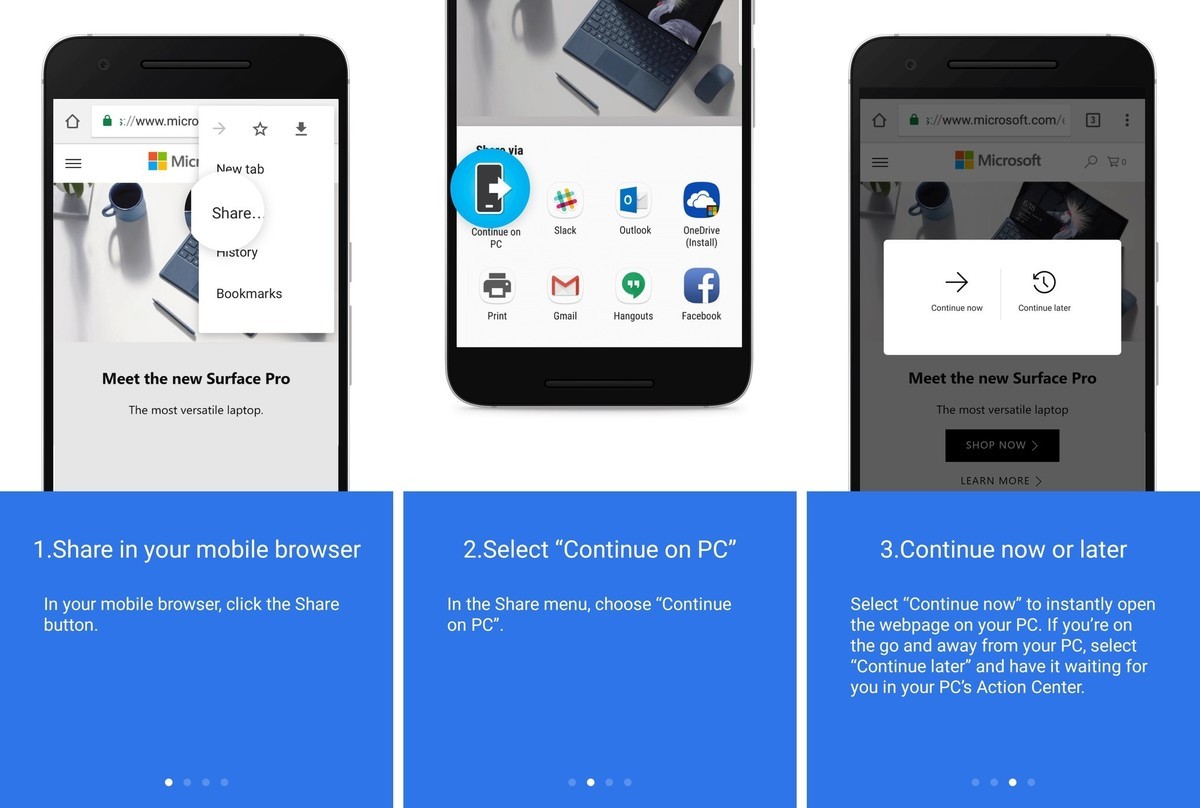 Microsoft is steadily expanding its reach into Android devices,
and its first step in the project of connecting Android and Windows devices is a good and practical move,
and more are expecting to be add soon.