Linux Installation Method on Chromebook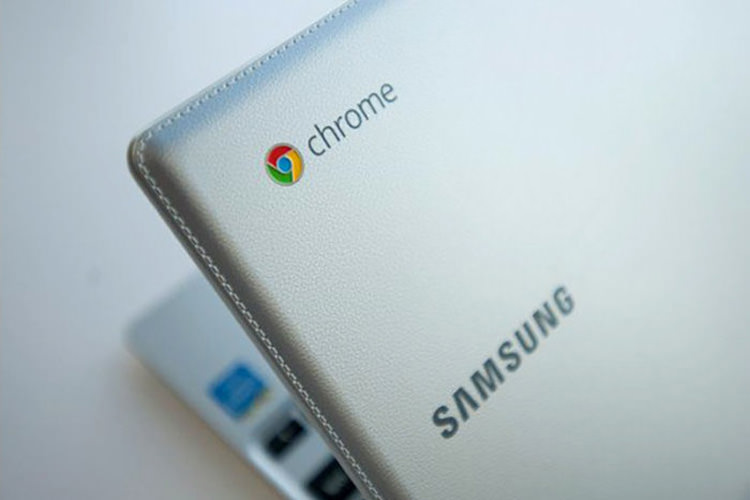 Chromebooks can be found in the group of computers that are used for web browsing, and because of the ease of transport and transportation, it is the best choice for people who travel constantly and do their job during their travel or at their office. Need a computer.
Thanks to the wide range of web apps that can even be used offline, Chrome can respond to the needs of its users, just like a PC.
Of course, at times you can not expect a Chromebook to meet all the requirements of a computer.
For this reason, to overcome these problems, it may improve the performance of this device by installing Linux on it.
Based on what the designers of this product have in mind, Chromebooks are designed to be able to run one of the desktop versions of the Linux operating system in full dual-boot mode or as a chroot.
Chroot stands for "Change Root" and refers to one of the benefits of a system in the UNIX and Linux environment that separates a set of running operations in the two operating systems from another setup, and you can, without having to reboot the system Engage yourself with the two operating systems.
Using chroot and thanks to a project called Crouton, you can easily install Linux on your Chromebook, and if you do not make a mistake in the process, you can restore everything back to its original state.
The first important point
You must install the device in Developer Mode before you can install Linux on your Chromebook.
Chromebooks, like other modern computers, are designed to prevent malicious code from being used by the mechanism Google calls "OS verification."
 This means that you will increase the risk of insecurity and damage to your device by installing Linux.
Switching Device Mode to Developer Mode will remove everything except the operating system from the Chromebook's hard drive; for example, all personal files will be deleted.
 So if you have a file on your Chromebook, before moving to the Developer Mode, move them to the cloud or a USB drive.
Once you've done the necessary steps, hold down the Chrome Keyboard Escape and Refresh keys and press the power key.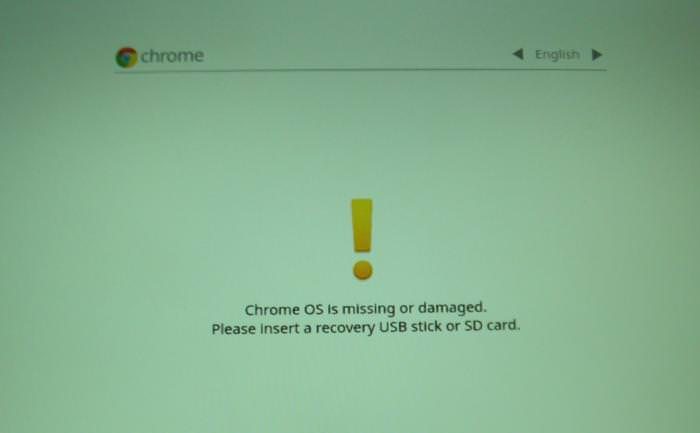 For a short while, it seems like the process has encountered a problem and you will be faced with a display that displays the message "Chrome OS is missing or damaged".
Ignore the relevant message and hit Ctrl + D.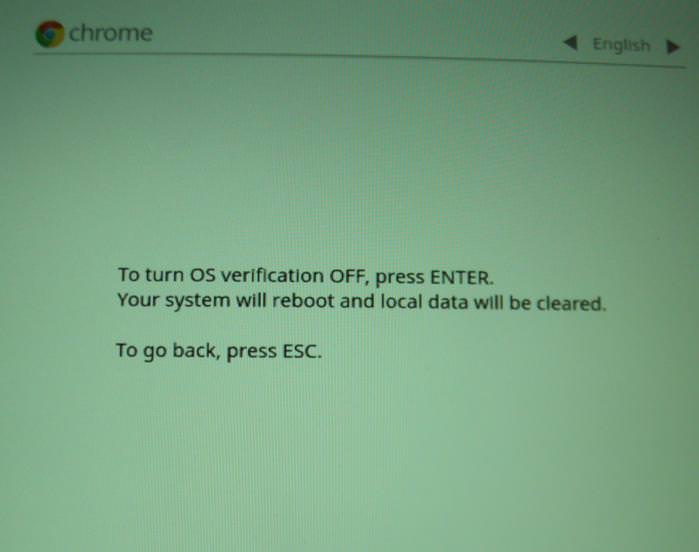 Next, you will encounter a page that asks you to turn off OS verification. Press Enter and wait for confirmation.
In the next step, the Chromebook will confirm the shutdown of the OS verification, and after that, the laptop hangs twice, and after 5 to 7 minutes, the move to the Developer Mode is complete.
In the next step, the Chromebook will boot again and a warning message will be displayed that will turn off OS verification.
Keep in mind that whenever you boot up your Chromebook, this message appears to protect the device to alert beginner users to avoid tampering with the device.
A small hint on the spacebar will cause the OS to be re-enabled; but at this point we do not want that and you need to hit Ctrl + D to go through this page without having to exit the Developer Mode.
Usually after these steps, Chromebook boots into Chrome OS mode. At this point, before installing Linux, re-check your Chromebook settings through a short process.
Install Crouton
Now it's time to activate your Crouton. If you're eager to become familiar with the word Crouton, then, according to developers, this word is somewhat synonymous with the term "ChRomium Os Universal chrooT environment" or something similar.
You can download Crouton by visiting the section on the project's GitHub repository and choosing the "goo.gl" link on the top right of the page. This will download a simple script that will start the installation process.
Once you have downloaded the script, press Ctrl + Alt + T to open a new tab with a running terminal. In prompt, after the word crosh>, type the shell and press Enter.
Now everything is ready to run Crouton, but before that, it's better to talk about how to install Linux.
First, you need to encrypt your Linux desktop version for security, plus decide if you want to run Crouton on which of your desktops.
The desktop is the XFCE for this purpose, because it's better suited for Crouton because of the small size of the environment and the lack of use of the Chromebook processor.
We used an Acer Chromebook 14 with a quad-core 1.6 GHz quad-core processor and 4 GB RAM.
However, the default Ubuntu interface on this device was implemented well and without any problems.
The next option for professional users is to install the command-line version of Linux, in which all activities are done through the command line and there is no graphical interface.
To install Crouton with Unity, type in the following in your Chromebook terminal and press Enter.
sudo sh ~/Downloads/crouton -e -t unity
In the following, we analyze the components of this order:
The Sudo operator creates a temporary user with the full authority to execute the command.
Sh indicates that you will use a sh-language translator.
Downloads / Crouton / ~ Shows the location of the Crouton script.
e indicates that you want to encrypt the Linux installation process. In addition, you must also select a password for the Chromium operating system shell.
t-specifies that you want to specify the desktop that you want to install Crouton on.
Unity shows that Crouton is installed on the Unity desktop.
If you want to install the Linux command-line version, you can use the following command:
sudo sh ~/Downloads/crouton -e -t cli-extra
When you specify that you want to install Crouton, the command line will begin the installation process.
On our device, installing Linux took about 30 to 40 minutes. During the installation process, you will be asked for three different tokens; a password for your Chromebook root, a password for installing Linux, and a password and username for your Ubuntu account. Make sure you use a strong password that contains random letters to ensure your information is secured.
After the installation process is completed, you can run Linux by typing sudo startunity or sudo startcli,
which is determined by the version of your Linux operating system. To run Linux after restarting the system,
enter Chrome OS and press Ctrl + T, and type Ctrl to open the shell and press the Enter key,
and then follow the Linux version that you installed on your Chromebook. Locate one of the above commands.
If you want to remove the version of Linux installed on your system, type the following
 [Name of used chroot for Installation] sudo delete-chroot
It was all that you had to do to run Linux on your Chromebook.
If you want to bring your Chromebook back to its original state (before installing Linux),
just press spacebar when you boot into the warning page.
Recommended Apps to Download
As stated at the beginning of the article, one of the main benefits of installing a new Linux environment is to improve offline functionality, get access to a native Skype app, and get an alternative media player. Below are some Linux apps you should consider.
Linux can be confusing for a first-time user, but the ubiquitous VLC Media Player can be easily installed by entering the terminal inside your new environment, by typing sudo apt-get install vlc and pressing Enter.
Skype is only available on non-ARM-based machines, to install it you can visit the Skypewebsite and download the 32-bit release for Ubuntu 12.04+, following the on-screen instructions.
Further recommendations include the OpenOffice productivity suite, Wine (for installing Windows programs) and Steam for your all gaming requirements. These packages can all be install via the Ubuntu Software Centre or Synaptic.
How to Dual-Boot a Chromebook Using ChrUbuntu
ChrUbuntu can be installed either directly onto the local memory or onto a removable disk, such as a USB stick or external hard-drive.
Some users have reported problems with installing it onto a removable disk,
so in this guide we will focus on repartitioning
the local hard-drive and using ChrUbuntu to install a new Linux environment directly onto your Chromebook.
If you want to try installing ChrUbuntu on an external disk, head to the developer's website and follow his instructions.
The method below only works for the newer Haswell-based Chromebook models. It is not advisable to use ChrUbuntu if you have an ARM-based machine, though the developer does offer a solution for ARM-based devices. However, the performance on these models is poor as a result of the slower processor speeds and limited RAM. If you have an ARM-based machine, you will see better results by using the Crouton method as described further down the page.
Be aware that when using ChrUbuntu you cannot switch between the two operating systems without rebooting your machine, and if installed locally,
the removal of the new environment will require a full system recovery.
Let's have a look at how to install ChrUbuntu. Please make sure you have enable Developer Mode and you are connecting to a Wi-Fi network before starting.
Turn on your Chromebook, but do not enter your details when presented with the login screen. Instead press Ctrl+Alt+Forward.
Type Chronos and press Enter
Type curl -L -O http://goo.gl/9sgchs; sudo bash 9sgchs and press Enter.
You will see some on-screen information about the installation that is about to take place. Press Enter.
You will be ask to decide how much of your Chromebook's local memory you want to use for Linux. The developer recommends no more than 9 GB. Press Enter.
The repartitioning of your hard-drive will then take place. Upon completion you will be return to the Chrome OS login screen, again, do not enter your details.
Repeat steps 1 to 4.
The installation will start. Every time you see an on-screen prompt, select the default option. Important – towards the end of the installation you will be prompt to choose where GRUB should be install, please ensure you choose /dev/sda, failure to do so will cause the installation to fail.
Reboot when prompted to complete the installation.
Once the installation has finished, you will be returned to the screen saying 'OS Verification is OFF'. Simply press Ctrl+L to boot into Linux, or Ctrl+D to boot into Chrome.
Note: Power users can use the shell to see what other versions of Ubuntu are available by entering curl -L -O http://goo.gl/9sgchs; sudo bash 9sgchs -h at the second time of entering the command.