Is it possible to control others' computers remotely or the Internet? must read!
For those who do most of their work with computers, they need files and parts of their computers, yet they do not have access to their systems and need access to their systems to fix the problem. 
This is possible with the remote control method. This method has many uses and you can access and control this system wherever you are in the world. In this post we will introduce you to a variety of ways you can access a remote system.
Note that you can only remotely control another computer if you have already done one of the following on its system. That's the only way!
Introduction:
This is called remote access, remote control, or Remote Desktop Services. This feature enables the user to access and control any system anywhere in the world via the Internet via Protocol 2. It looks like the user is really sitting behind the same system. In this type of telecommunications, the type of operating systems of origin and destination is not important. The service is known as R2 on Windows Server 7, but was previously known as terminal service in Windows.
Computer control has many applications, including a few of the most important:
2. To analyze and evaluate the performance of employees
2. Parental control of children
2- Supports and repairs and modifications to the computer
Distance learning
---
Introducing a variety of remote computer control methods
Google Chrome Method
Step 1: Download the Chrome Remote Access Google Chrome extension here and install it on your browser, which is visible in the upper right corner. Click the relevant icon and then click continue .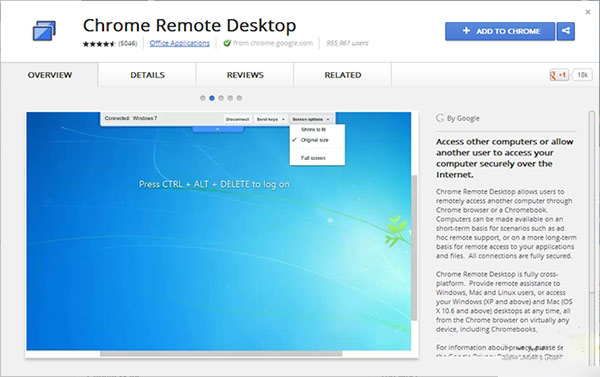 Step Two: At this point you will be asked a question to choose allow to continue the process.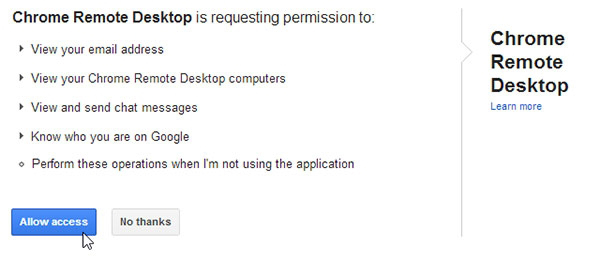 Step Three: There are two options on the page that opens: connect to another computer or share your computer that will create a code similar to the following image by selecting share this computer :

For Step Four: Send the code you are given to the person you want to connect to. Someone should have the same plug-in installed on their system and paste the code you submitted in the box below:
Anyone with this code and this extension can access your system.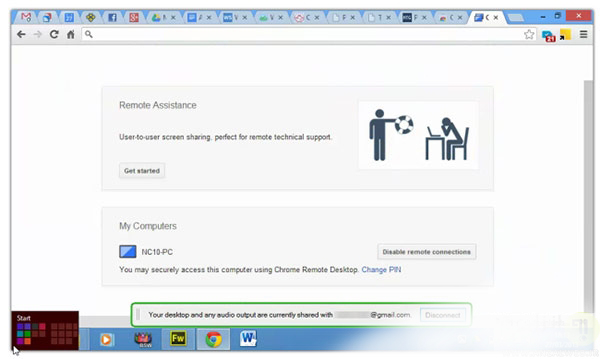 1- Remote Desktop Connection Method
Step 1: First go to the control panel and then go to Computer and right-click on Properties and select Advance from the popup window.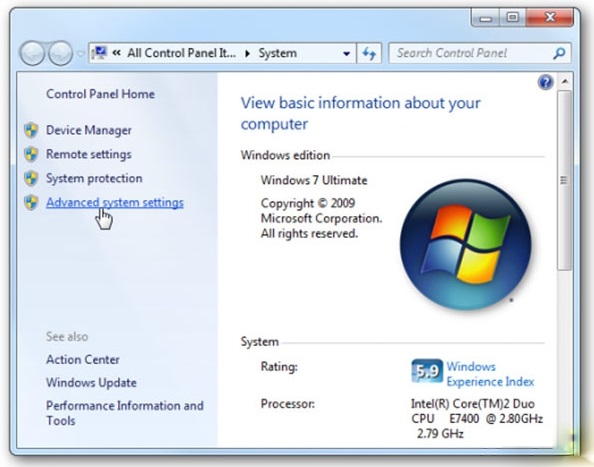 Step Two: At the bottom of the Remote tab, check the box for Allow connections only for computer running Remote Desktop with Network Level Authentication at the bottom of the box.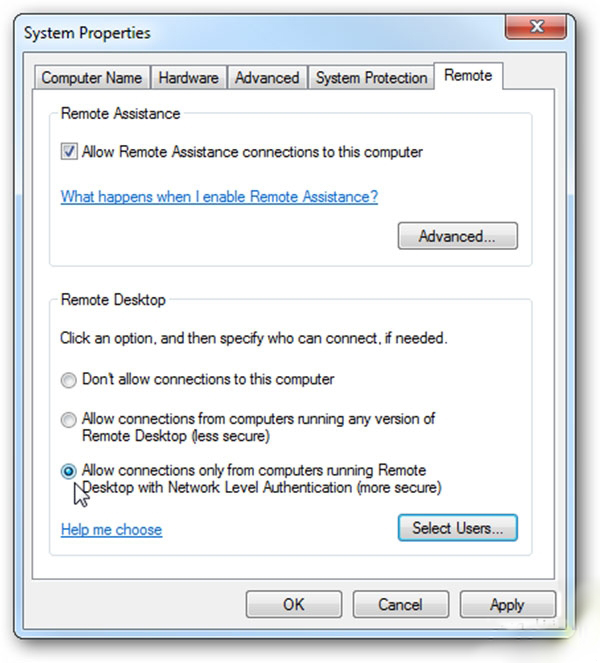 And Step Three: Whenever you want to take control of another system, just type Remote Desktop in the Windows search box and then enter your computer's name or IP address . How to find the IP system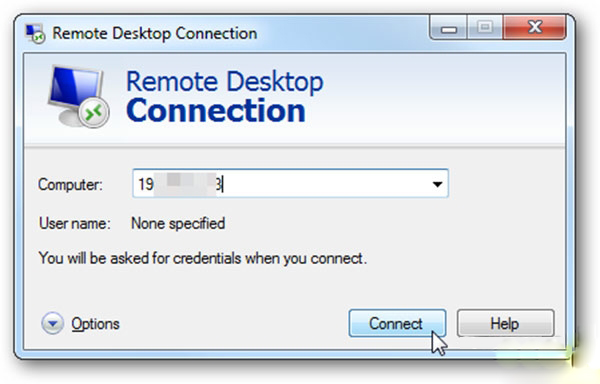 This way, wherever you are, you can easily access your files and programs on your PC and laptop.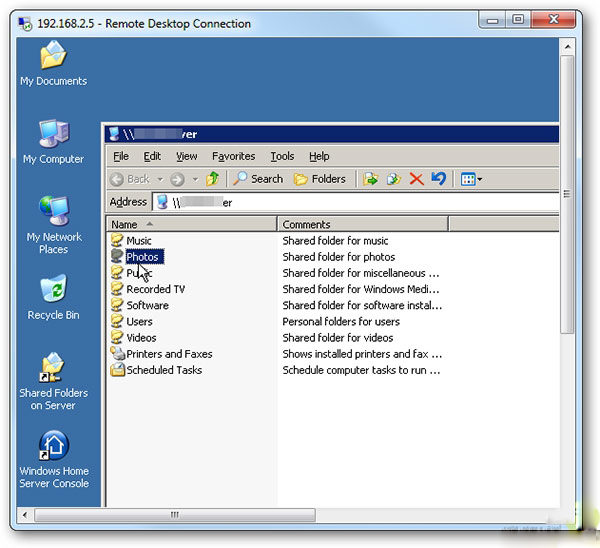 Videos Using Remote Desktop Connection Tool
2- TeamViewer software method

It is one of the most popular remote computer connectivity software designed for both professionals and amateurs. The most important feature of this software is its strong support for all operating systems. The software remotely pointed to Windows, Mac, Linux, as well as support for mobile operating systems such as Android, iOS and BlackBerry.
Download TeamViewer software for PC
Download TeamViewer for Android
TeamViewer software tutorial
2- How to Remote Control Software on Android Devices
1- VNC Viewer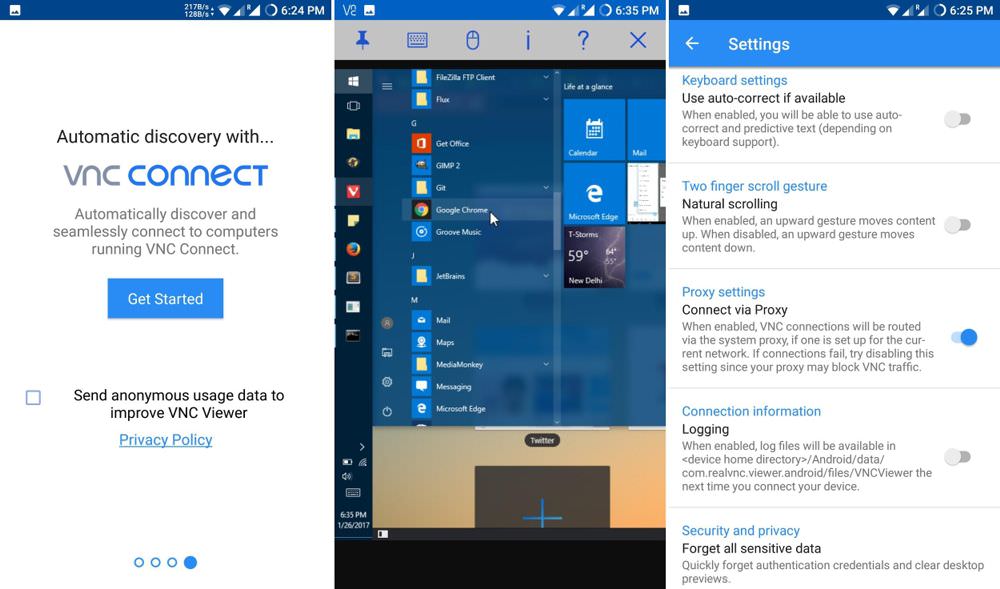 The name is a computer remote control software that also happens to have an Android application, which allows you to run and use your own computer applications or customize settings on your PC. Apply the desired. You can access and use all of your data as you would when you are behind your PC.
Download file installer Android
1- Splashtop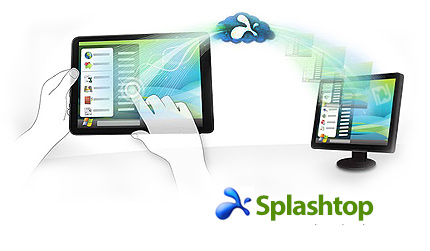 A great software for managing and controlling computers through Android smartphones and tablets. As a remote system control tool, you will have access to all files and programs available on the destination system. This software can be used to access systems on your local network. . For example, when you are in the living room, connect to your computer and get things done from your laptop, mobile phone or tablet (if you have the Splashtop version fitted to that device).
Download file installer Android