How to share audio in iOS 13
In iOS 13, a user can wirelessly share sounds from one device between two headphones; here's how to do it.
In the new version of iOS 13, Apple allows users to share audio from the iPhone or iPad between two wireless headphones.
Do you use the following headphones with your iPhone?
The first thing to do is to know if you have the right devices. The voice-sharing capability is currently limited to the headphones listed below:
Airpad

AirPad Peru

Power Bates Peru

Power Bates 1

Bates Solo Peru

Bates Solo Wireless

Bit Studio 2 Wireless

Bates X
According to Apple, you must install iOS 13.1, iPadOS 13.1 or higher on one of the following devices to use Voice Sharing: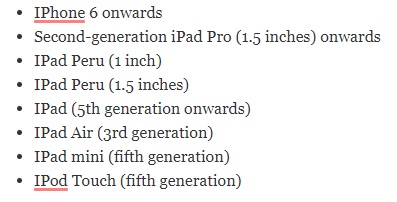 What to do to set up voice sharing
Here's how to set up voice sharing capabilities. The advanced training uses the AirPad, but it is expected to be applicable to other compatible headphones as well.
Start streaming audio on your iPhone using the AirPad.

Touch the icon in the shape of a triangle with a triangle inside it that looks close to the volume controls.

 

(This icon also appears in the center control audio playback area and the audio playback area on the lock screen.)

In the menu, touch the "… Share Audio" option.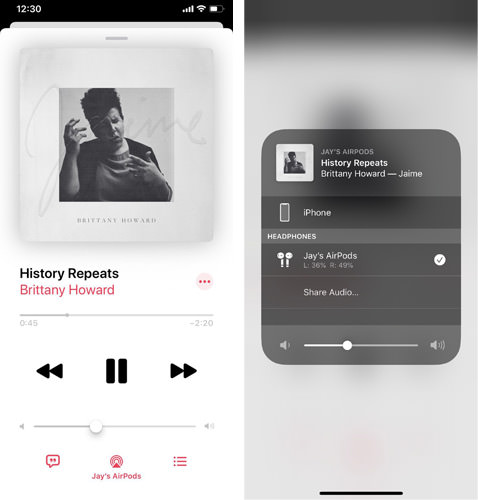 There are two options ahead of you that you can use:
1. Position your friend's iPhone near your device, so a message will appear on your friend's phone screen to accept the shared voice.
2. Insert your friend's case in the case and bring the case to your iPhone, allowing you to temporarily pair it with your iPhone.
Once connected, the host's iPhone will be able to adjust the volume on both headphones, and both can independently control their headphones using headphone controls.