How to Send large volume files with WhatsApp, Telegram and Gmail
WhatsApp, Telegram and Gmail are the most widely used tools in the online world. 

Be sure to send a high-volume file to one of these messengers or your email.
Before you do this, you need to know what is the limit on the amount of files you can send with WhatsApp and Telegram or in your email? And what is the easiest way to send heavy files to your desktop, telegram and Gmail? Join us in continuing to fix your problem in 3 minutes.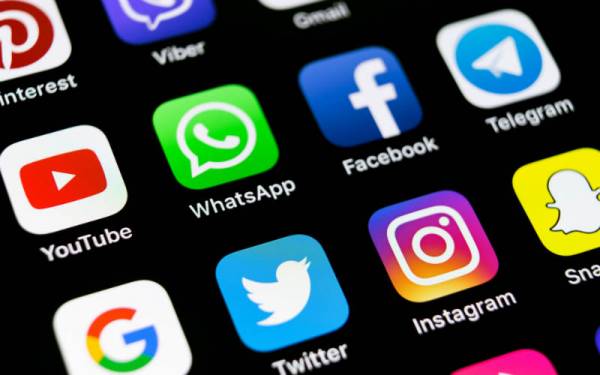 WhatsApp file size and type limits
First of all, you should know that you can't send any files to WhatsApp to your audience! You need to note the file extension for this. If the video file is a file extension, it should include standard web extensions. Your video file extension is better than the mp4, webm, and extensions that your mobile phone stores video files for. If your file extension is not detected in WhatsApp or you do not have permission to send it, simply convert the desired file to a .zip file with compression software.
Note : To compress files on Android use vidcompact software and on iOS use iConv app. Note that your contact should also be able to open or unzip the zip file on their own system, so this may not be a definite solution for you.
What is the maximum file size in WhatsApp?
For uploading in whatsapp, your file can be up to 100 MB. If you want a piece of a comedy series that has 150 MB of compressed space to send to someone on WhatsApp, you have more! Video files can be up to 16 MB in size. You have to look for another solution. We will introduce it to you later.
What is the limitation of sending files to Telegram and Gmail?
Telegram and Gmail are better off in this respect. You can also send files up to 1.5 GB in the telegram, though this is limited to groups and channels. The problem is that the telegram is filtered and the use of filtering will slow down file upload speeds.
For Gmail, it is no better for files over 25 MB that require you to use Google Drive .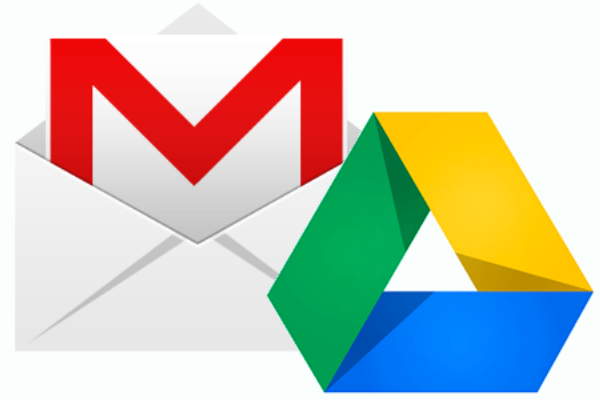 Permanent, high-speed solution for uploading heavy files to WhatsApp, Telegram and Gmail
The solution is simple. Use a cloud storage. As in Gmail when you attach more than 25 MB, you will be asked to upload your file to Google Drive. Use cloud storage to upload files to WhatsApp, telegram, email services and all other messengers. Google Drive that represents your presence. Dropbox is also one of the most popular. But we have another suggestion. Use an Iranian cloud storage.
Iranian Cloud Storage Backup
By signing up for a 5 GB partition you will be permanently and free of charge. You can build more partitions for more space. You create a pro for personal storage, personal partitions , and for professional storage and maintenance of your website and app files.
Your file will be upload to a cloud. We guarantee the durability of your file backed by Claude Technology. Multiple copies of your file are stored in different datacenters inside and outside Iran. Backup is done as Object Storage , which increases the security and speed of your file accessibility.
There is no limit to the size of the file you are uploading to the backup and free partition. You can even back up files to your Dropbox and Google Drive easily.
Share in seconds without download
You have 5 GB of free cloud storage on your free partition. There are two options for sharing your files. Note that your file is stored privately in the free partition and does not have a direct download link. But you can create a temporary link to download the file. To do this, simply click on the menu against the file and select the Generate Secure Link option. In the window that opens, specify the duration of the link and click the Generate button and then click the link mark to save it to your clipboard. Send this link to your audience in WhatsApp or Telegram.

The great advantage that the original download link of your file cannot be play back and the download link becomes unavailable after you specify it will help keep your file accessible to those you do not want.
On the free partition it is also possible to share the file between the users by creating a share link. This allows you to share a full file directory.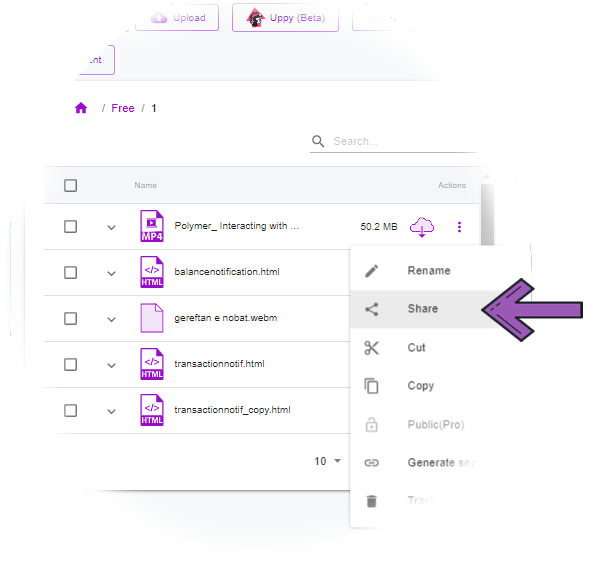 Using the share option creates a permanent link to your file, and your contact logs into the file page after clicking on that link and receives the file in their backup account. In fact, a copy of the file for which you created the share link is copied to the backup of the person you sent the link to. After registering and logging into backups and selecting your destination partition your file will be copied to your partition in a matter of seconds without having to download the file and will review your file in its backup partition.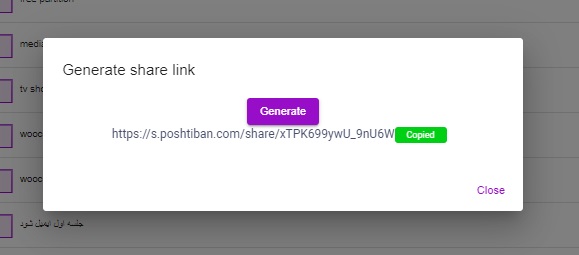 By signing up for 5GB of backup you will have permanent free file upload space and you can store your personal and important files for free, or by creating a professional partition , publish your files and videos to your website or social network. do.