How to enable incognito mode on Google Maps
For almost a year now, Google has added incognito-mode to Google Maps. But how is this feature enabled? In this article, you will see how to do this.
Surely you are familiar with the anonymous mode feature in Chrome browser, Firefox, etc., which has been provided to protect users. Now, almost since last year, Google has been equipped with such a feature, but perhaps less attention. Now in this article, we are going to teach you how to activate this feature in Google Map.
Steps to enable incognito mode in Google Maps
Enabling incognito mode in Google Maps is very simple. To do this, just follow the steps below:
1- Enter the Google Map application on your phone and tap on your profile picture to display the settings menu.
2. Now you see that the first option in the menu is to turn on Incognito mode . Tap this option.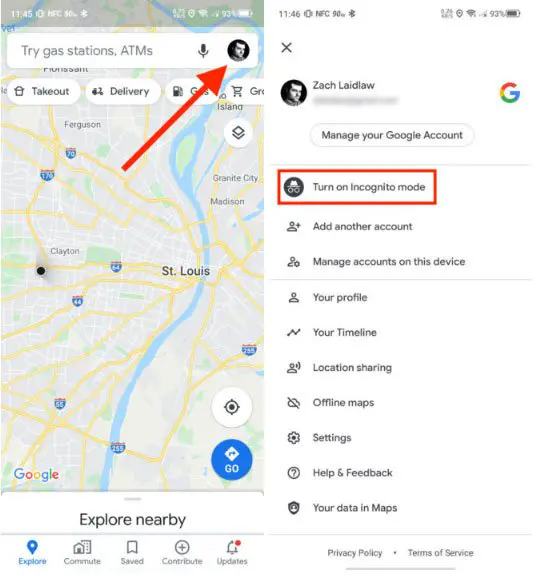 3. Now a window will appear that explains the features of incognito mode. By closing this window you will enter the incognito mode of Google Map.
Note that to use incognito mode Google Maps must close button or Close select If more options or learn more to choose from, you will exit incognito mode.