How to create a checklist with the help of conditional format in Excel
If you want to control your daily activities, you can create a To Do list . This list will be really useful for completing your tasks. We will use the IF function in conditional formatting .
To better understand this, let us give an example:
In column A we have a list of daily activities and in column C we indicate whether they are important or not.
In column B , we want to indicate with a mark whether this activity is important or not. We can enter a formula in conditional formatting to check the check mark.

In cell 

B2 

,

 enter the formula = IF (C2 = "YES", 1,0) .

The above formula gives us the number 1 or 0, depending on the selection in column 

C. 

You can see that if there was a yes value in column 

C,

 a value of 1 was placed in column B for that row.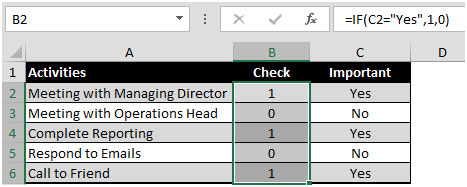 To apply conditional formatting:
Select the cells in which the conditional formatting should be applied.

Click the 

Home

 tab .

From the 

Styles

 group , click 

Condition Formatting

 .

Select New Rule .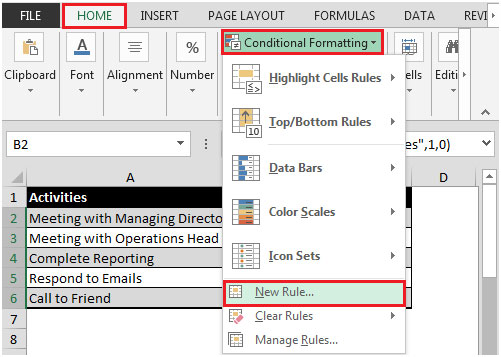 You can also use the 

ALT + O + D

 shortcut key .

The 

New Formatting Rule

 dialog box appears.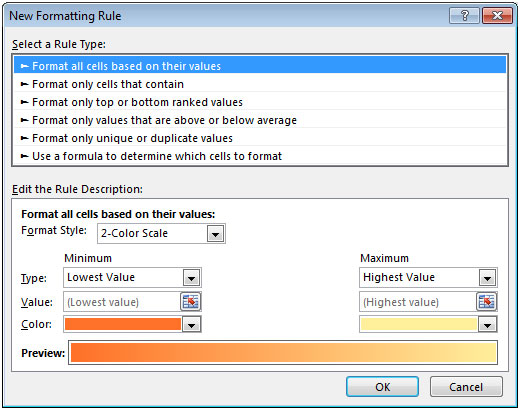 In the Format Style box :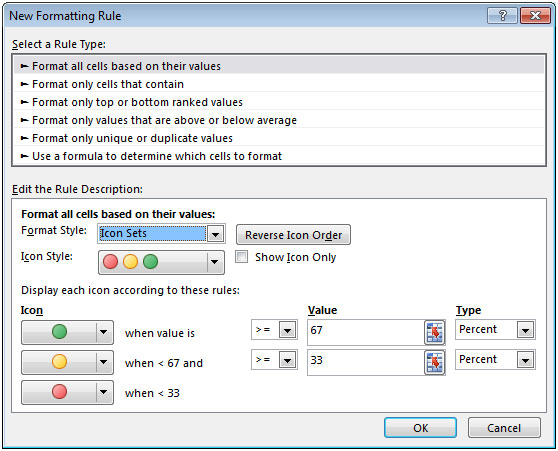 Click on the green icon and select the green icon that has a tick.
In the 

Value field

 , enter 1 and in 

the Type field

 , select 

Number

 .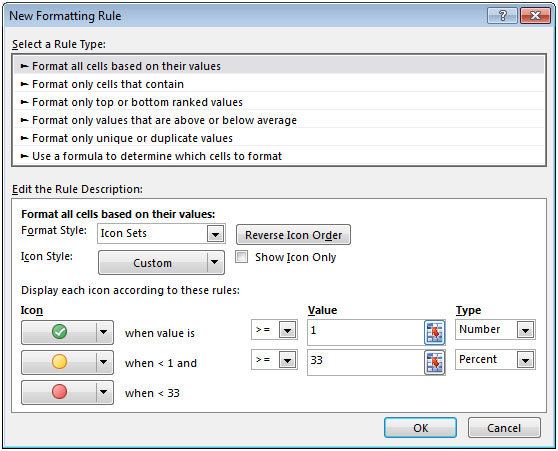 Now change the yellow circle to the white circle (all white).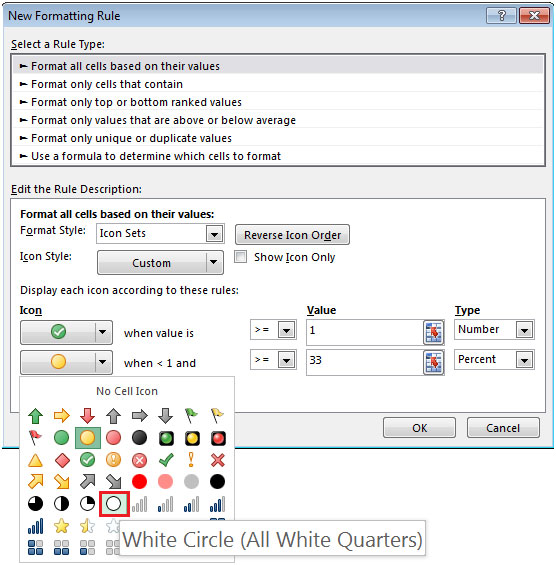 In the 

Value field

 , enter 0 and change the 

Type

 to 

Number

 .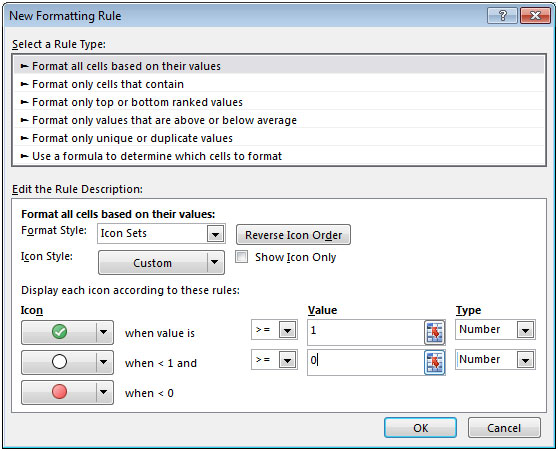 Change the third circle to 

No Cell Icon

 .
The last step is to check the 

Show Icon Only

 section.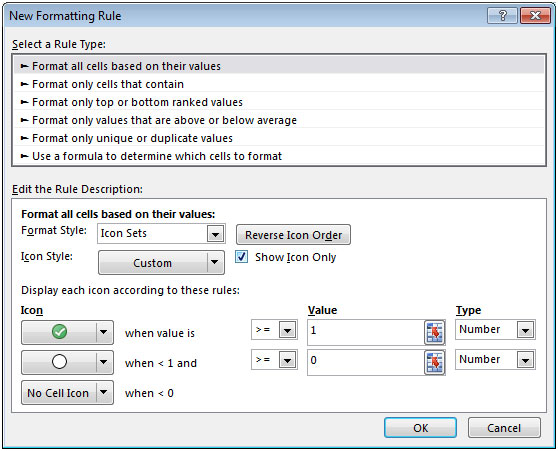 Double-click the 

OK

 button.
This way you can create your checklist using conditional formatting.