How to clean your smartphone correctly
Given the growing concern about the continuing spread of the Corona virus, this article has attempted to teach you how to properly clean your smartphone with home appliances only.
Most users spend all day with their phones and put it on desks, chairs, benches, and even more unpleasant places. Also, when the mobile device crashes into the dog parks or slips it into your pants pocket or your child spills his breakfast on your smartphone, countless contaminants and pus sit on it or penetrate it.
Science has shown that bacteria on the computer keyboard and smartphone display reproduce faster, especially when using more than one person. Also, viruses can adhere to glass surfaces for more than 5 hours and transmit the potential infection further. All of this has made mobile phones 5 times more likely to be contaminated and massively sanitized.
Therefore, if users do not clean their phone regularly, there is no guarantee that germs will be killed. In fact, everyone should get into the habit of wiping their phones, whether they are motivated by the spread of the Corona virus .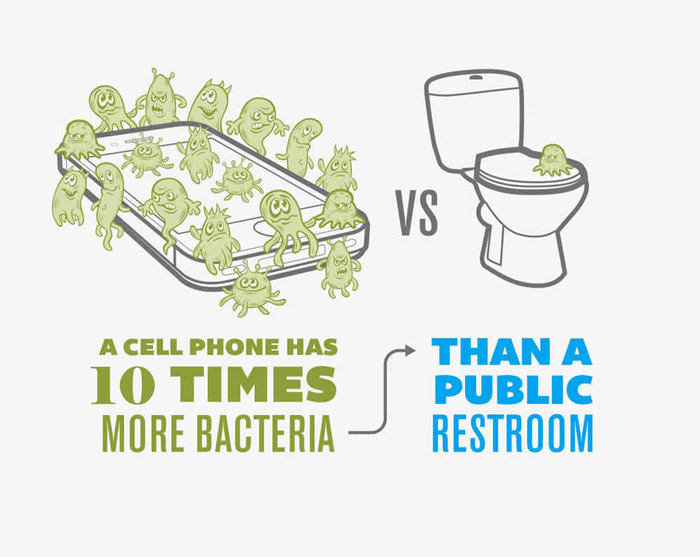 The good news is that there is no need for industrial resistance chemicals or personal protective clothing (Hazmat) to disinfect cell phones or other electronic devices.
In fact,
home appliances can clean electronics well. Also, there is no need for the user to clean their phone every time they leave the house. In fact, the ideal is for people to clean their cell phones while traveling or using other people's phones or at least once a week.
Apple gives you very detailed instructions on how to clean the iPhones, which can be found at this link . Google also teaches pixel cleaning by providing similar instructions in this link . However, Samsung has not provided detailed information on how to clean its products. However, one can easily imagine that all smartphones are cleanable in similar ways because their surfaces have similar properties, meaning their glass panels are lined with oleophobic layers and are somewhat water resistant.
Wipes don't have to be wipe off with a cleanser, and a mild detergent should be use to prevent damage to the glass. Vinegar and alcohol and most other powerful disinfectant chemicals can work to wipe the sides and backs of Android and iPhone phones, but given that they can eliminate oleophobic coatings that counter fingerprints, they should be exposed to the glass layer of the device. Avoid.
What should be do if the oleophobic layer is removed?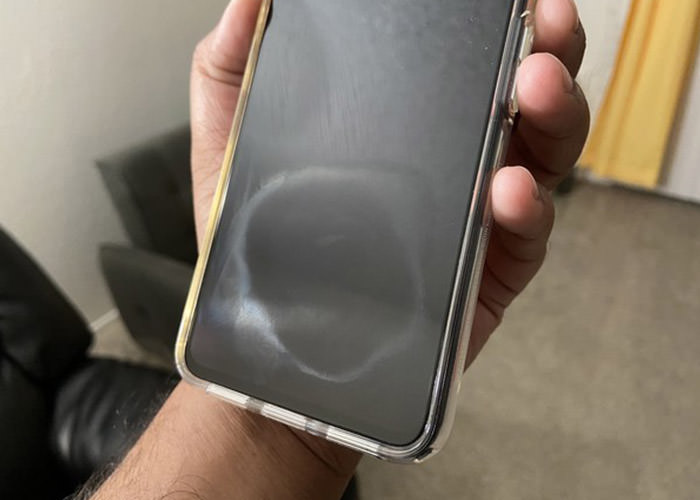 Eliminate Google Pixel Oleophobic Covers 2.
Over time, the oleophobic layer gradually disappears naturally, so stronger detergents can be use on phones that do not already have the oleophobic layer. However, it is important to make sure that the detergent does not enter the microphone holes and ports when wiping the device and that the cleaned area is dry before inserting the smartphone into the frame.
Chemical cleaners destroy the internal components of the mobile phone, and if the materials penetrate sufficiently to come in contact with the flood detector sensor, parts of the device may not be replaced with a warranty. Air pressure can also remove dust from inaccessible areas. However, caution should be exercised when using compressed air because if the wind is concentrated in a particular area, the microphones and other components will be susceptible to damage.
Essentials for wiping the phone
Two lint-free cotton fabrics: Paper towels should not be use because rough surfaces can damage the glass coating and gradually scratch the screen.

Mild hand soap: The oleophobic layer and the harms of strong detergents have been mention before.

Water: To mix with soap

Earpiece or toothpick: To clean the SIM card compartment
How to wipe your smartphone with home appliances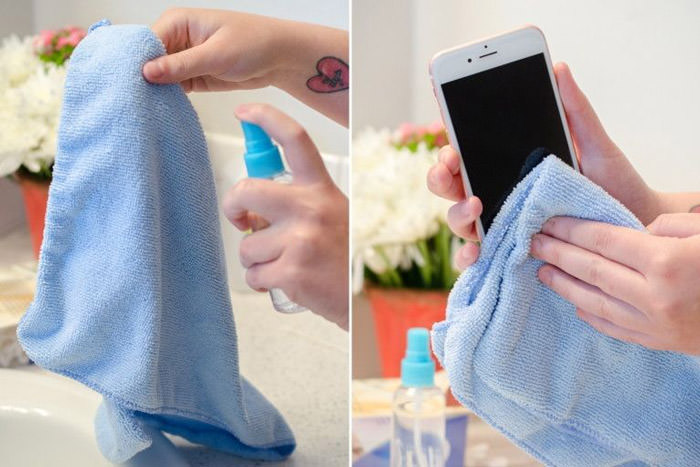 ۱. You need to know how waterproof your smartphone is. This prevents excessive use of water. Also, for extra caution, you can only use wipes. Here are some of the smartphones with their water resistance:
Safe for water spray (IP53 standard): Google Pixel

Secure to 1 meter deep water (IP67 standard): iPhone 6, iPhone 6 Plus, iPhone 6 , iPhone 6 Plus , iPhone 6 , iPhone XR and Google Pixel

Secure to 3.5 meters of water for 2 minutes (IP68 standard): iPhone XS, iPhone XS Max, iPhone 5, iPhone 5 Peru, iPhone 5 Per Max, Samsung Galaxy S4, SS4G, SS4, SS4 Plus , S2, S4 Plus, S4, S4 Plus, S10e, Galaxy Note 2, Note 2, Note 4, Note 4 Plus, Galaxy Fold and Google Pixel 2 and 2
۲. Remove the phone from the protective case. If the phone case is made of detergent such as silicone or hard plastic, wash it with warm water and let it dry. If the phone case is made of expensive materials or leather, look for a wash guide.
The makers of these types of frames are likely to have instructions posted on their website or on the box.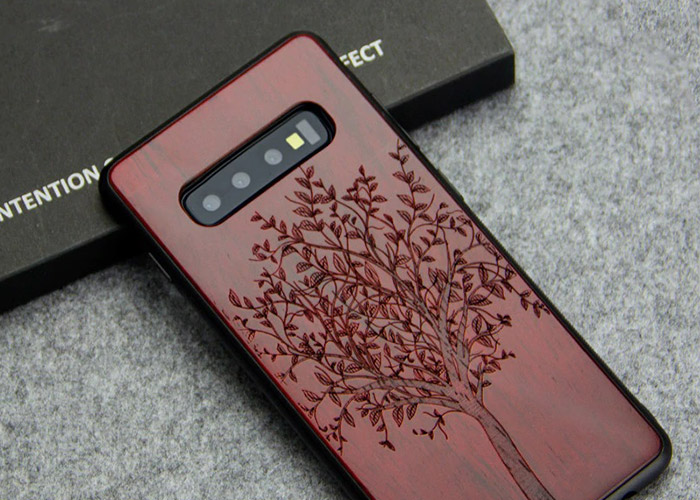 ۳. Disconnect all cables connected to the phone and turn off your phone. Be careful not to damage yourself and your smartphone.
۴. Mix soap with water. Try to be more careful in determining the proportion of these substances.
۵. Soak one of the damp cloths in the soap solution. You need a damp cloth, so wrap the fabric and press it until the extra water comes out.
۶. Wipe your cellphone with a damp cloth. Make sure the front and back of the phone are thoroughly cleaned. Never immerse your phone in the solution, even if your phone is waterproof.
۷. Use another cotton cloth to dry the phone. Don't use paper towels at all.
۸. Remove the SIM card holder and clean it as far as possible.
۹. Dip the tip of the earpiece into the soap solution and press with your fingertips to dry.
۱۰. Gently wipe the SIM card slot using the earpiece. If necessary, use a toothpick to clean the corners.
۱۱. Clean the SIM card slab with a dry cloth and return it to its place.
Additional tips when wiping the phone
If you have the right budget, you can use a brush to wipe the phone kit instead of the earpiece. Be careful when cleaning USB-C or Lighting ports, as brushes or earbuds may remain inside the ports. If the dusting brush does not fit into the phone's ports, a small earpiece or brush can be used to clean the kit.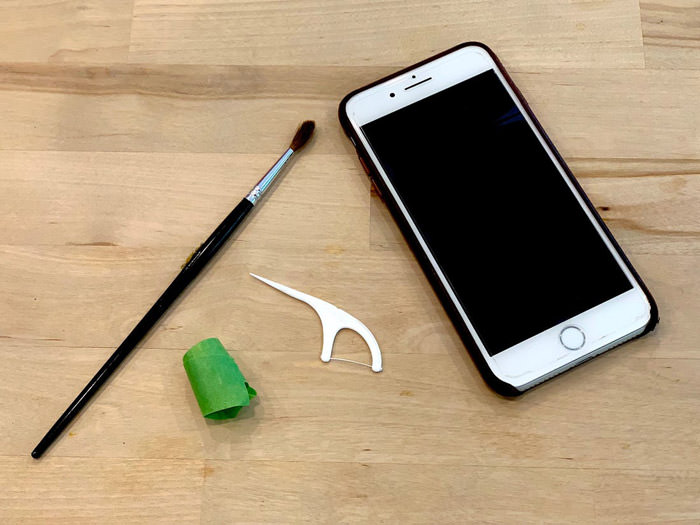 Also, if your cellphone has a waterproof IP68 standard, you can put it in a clean water bowl for a few minutes and then dry with a cotton cloth. You can also buy fabrics online that are dedicated to cleaning electronic equipment. Ultraviolet (UV) radiation devices can also be used. Ultraviolet light does not clear all the gaps of the phone, but it can work along with other cleaning methods.