Get familiar with Gmail's tricks
Gmail services have many tricks that make it easier to use and manage emails and searches and send them.
Despite the spread of the use of various messaging applications and the ability to send various files to them, many people still use email services to send out official and long messages, and creating an email account is essential to signing in to some social networks and receiving receipt of online purchases.
Contrary to the imagination of some people, the era of using email has not yet come to an end, and many people still send or receive emails a lot.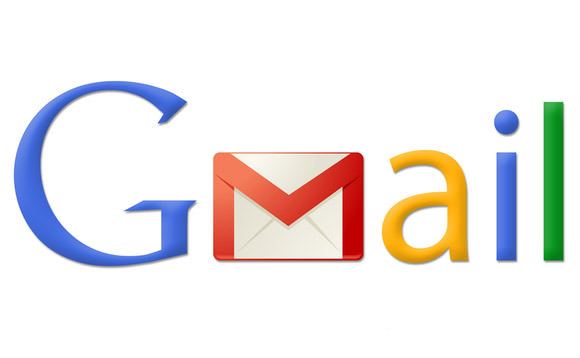 Gmail, the Google Mail service, is one of the popular email management services. In this article, we plan to expose 15 service tweaks. These tricks include Chrome Apps and Add-ons, and independent apps.
It is a collection of software modules that are used to enhance the performance of web browsers and some applications, and includes extensions and plugins.
In addition, there are many ways to customize the Gmail account, and in this article we'll explain some of them.
These include making changes to predefined and predefined settings and keyboard shortcuts, and creating a large number of email addresses for your account.
1 Categorize emails with the SortD extension
If you receive a lot of emails every day and when you see them completely, you can use the SortD extension to categorize them with different titles.
By installing this plugin in Google Chrome, which is actually a skin for Gmail, there are columns with different titles that can be renamed, as well as the ability to move emails to each column and move them to other columns.
In addition, using this shell, you can change the subject of emails and categorize emails.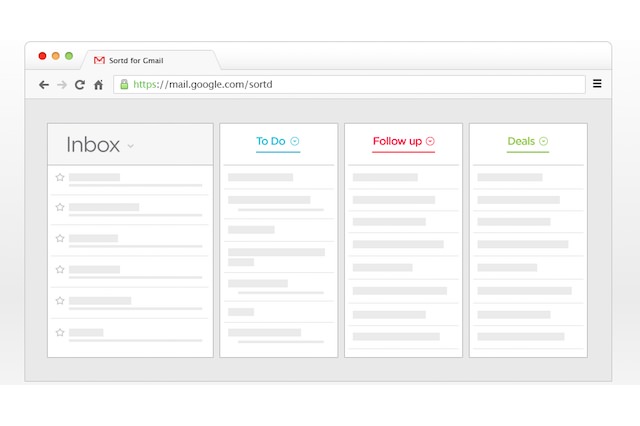 To use Sortd, you just have to select your desired email and drag it to your desired column.
The plugin, like the Trello and Asana apps, operates two task management apps, except that it's just for Gmail and a great tool for organizing emails.
2 Create an email address for an infinite number for a Gmail account
It's interesting to know that Gmail can create countless email addresses for an email account.
For example, the two email addresses sally.google@gmail.com and sallygoogle@gmail.com are no different, and the emails sent to these two addresses are logged in to an inbox.
Also, you can create an unlimited number of addresses using the "+" sign in your email address (e.g. sallygoogle+shopping@gmail.com or sallygoogle+newsupdates@gmail.com), and all emails sent to different inboxes will be logged in.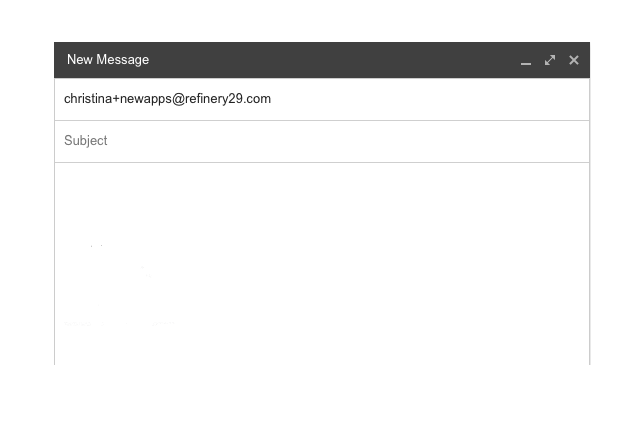 This feature allows you to create multiple filters for the removal or archiving of emails received from an email address.
3 Organize emails using filters
Using filters you can categorize and manage emails in a variety of ways. For example, you can use filters to automatically send received emails from a specific person to specific folders and star out emails from important people and archive or delete emails.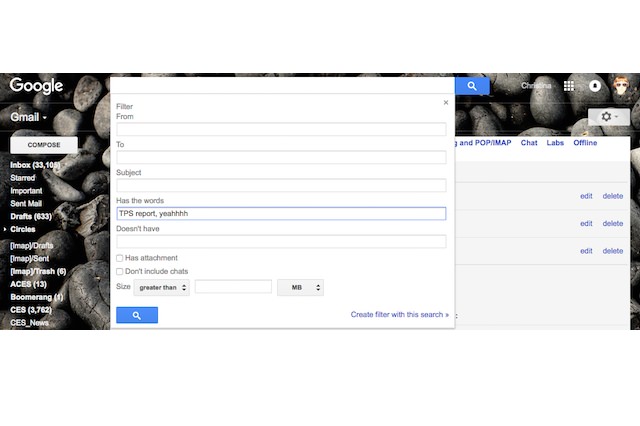 To filter emails, first click on the small ash arrow next to the search box. Then, a page appears in which you can select different parameters for filtering.
After setting these parameters and clicking on the Create Filter with This Search option, select your preferred filtering method (delete, archive, starred, and more).
Finally, by clicking the Create Filter button, emails are filtered by your request.
4 Offline use of gmail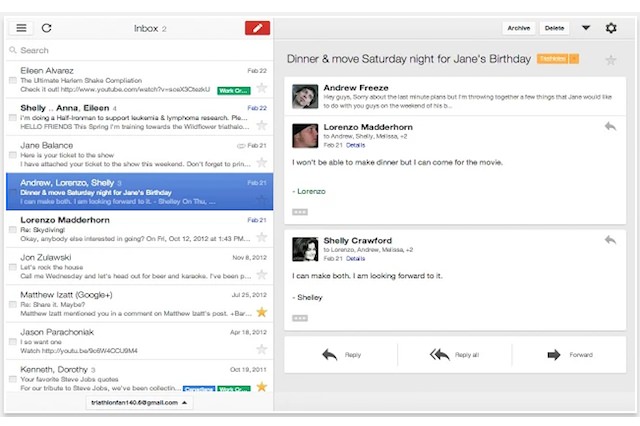 By downloading and installing the Offline Offline Chrome Offline extension, you can see your emails without having to connect to the Internet. Of course, before using this plugin, you need to sync it to your inbox.
After syncing, you can easily use the Gmail service in offline mode and on air travel, you do not have to spend a lot on unreliable Wi-Fi networks.
5 Use reminder services or email scheduling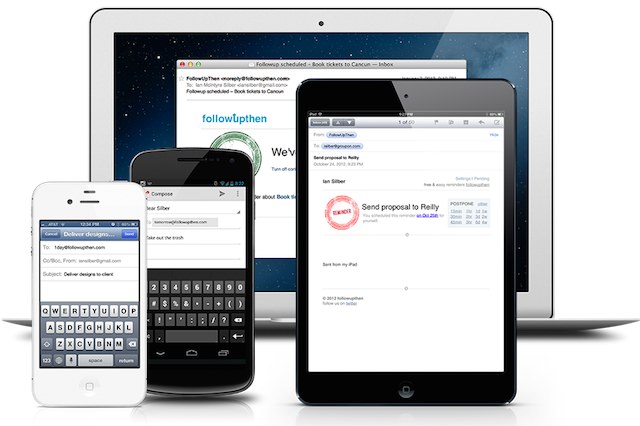 FollowupThen or Boomerang services are good options for reminding some of the items or sending email or doing specific tasks at a specified time.
After adding the two services to the Gmail account, if that email is checked, that email will be displayed at the specified time in the inbox above other emails.
Alternatively, you can use these services to send emails at a specific time.
6 Automatically respond to received emails
When you can not reply to them as soon as they receive emails, for example, when you log in or do not have access to the Internet, you can use the Vacation Responder feature, also called Out of Office, to automatically respond to emails.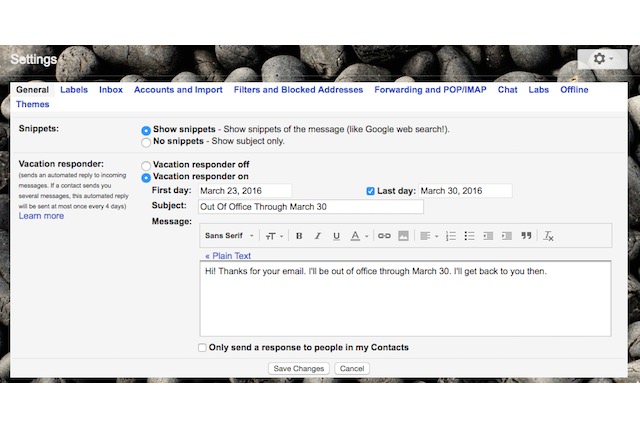 To use this feature, after clicking on the settings icon (a small gray gear) and finding the Vacation Responder option under the General tab at the bottom of the page, activate the Vacation Responder On option, and finally, your current date (the date you can not reply to the emails) ) Enter the subject and message you want to receive the recipient in the specified fields.
By selecting "Send a Response to People in My Contacts", the auto-reply will only be sent to your audience.
7 Avoid sending emails after you select send
It has also happened to you that immediately after clicking on the Send button, you've noticed a mistake in the email, or you've been regretted for any reason, and you can not do anything else.
Using the Undo Send feature, you can easily prevent such a bad thing, because if this option is enabled, the email will be sent 5 to 30 seconds late after sending the send button, and during this time, you can cancel the email.
To enable this feature after clicking on the settings icon, in the Undo Send section of the General tab, specify the delay time for sending email (5 or 10 or 20 or 30 seconds).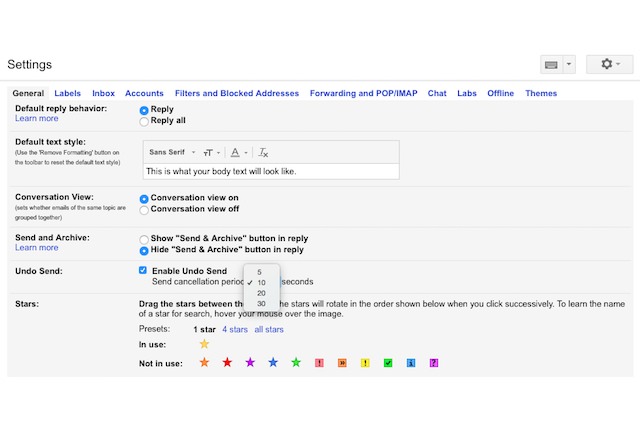 8 Use ready answers
Are you among those people who have to type constant email responses for different recipients?
It is really boring and agonizing, but there is a solution to end this tedious work.
Using the Canned Responses feature, you can send ready-made and out-of-the-box responses to multiple users.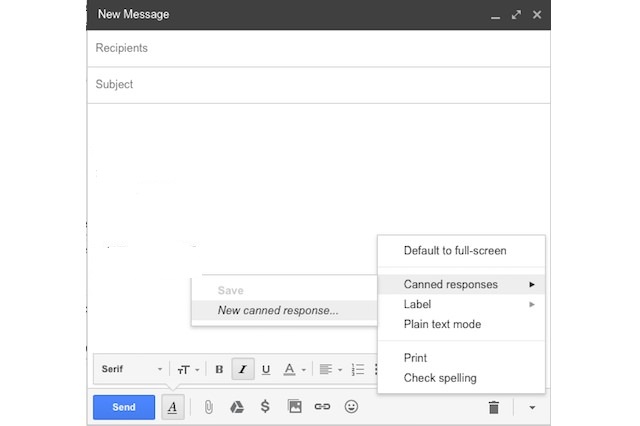 To use this feature, after clicking on the settings icon, you must enable the Canned Responses option under the Labs or Advanced tab.
After activating this option, click the Compose button, and then open the Send Email window and click on the arrow or the triangle menu next to the trash icon and select the Canned Responses option and click the New Canned Response option to write your message. And save it by choosing OK.
From here, you can easily email them by choosing answers.
9 Preview panel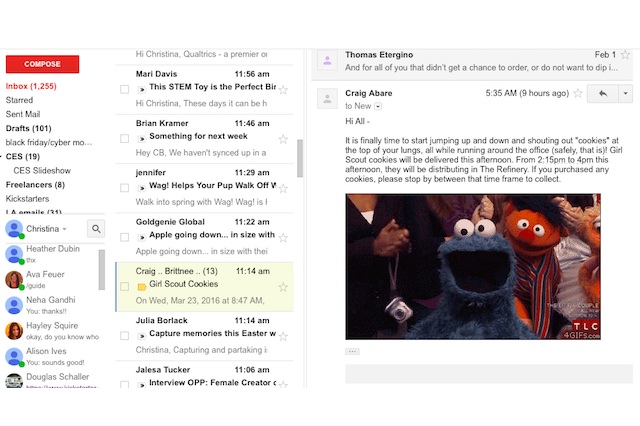 People who use the Outlook Email Management application in offices know well the benefits of using the Preview Pane.
To use this feature, after having found the Preview Pane option under the Labs or Advanced tab, enable it.
After activating this option and selecting the Saved Changes option to save the settings, you can choose your preferred mode by clicking on the icon that is in the vertical rectangle and the three dashes at the end of it, from either the portrait or landscape mode.
10 Create various tasks
One of the other benefits of using Outlook is the ability to create various Tasks that you can use to better manage your email. In Gmail, there is also the possibility of using various tasks.
To use this feature, select the Task option from the top left of the screen next to Gmail and click on the Add a Task button next to the plus sign of your task to write your tasks.
Then, whenever you click on the Tasks option, a taskbar window will reset to the right of the screen.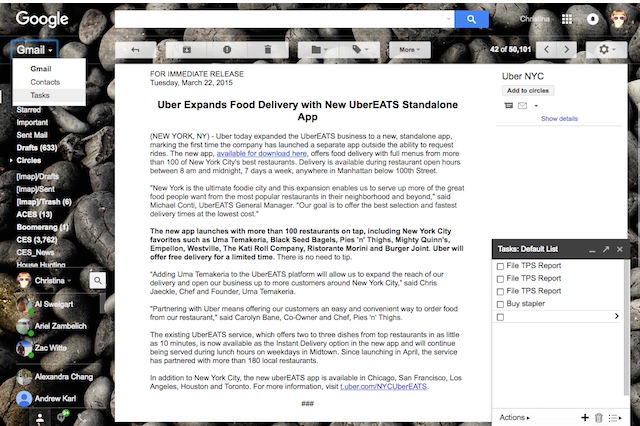 By clicking on the pencil icon next to each task, you can apply settings such as setting a date for that task or adding subtask tasks to that task.
After completing the task, remove it by holding the mouse pointer next to it and selecting the Mark Complete option.
In addition, sometimes to access the Task section, you should click on the pencil icon to the right of the screen.
11 Create keyboard shortcuts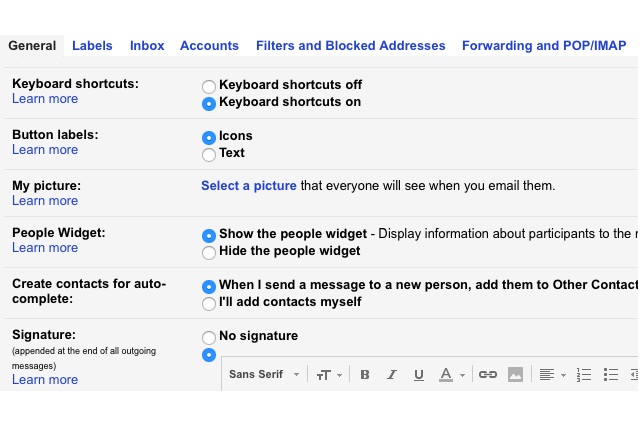 With keyboard shortcuts, you can do many things without touching the mouse.
To use keyboard shortcuts, you must enable Keyboard Shortcuts on in the Keyboard Shortcuts section of the General tab.
12 Keyboard shortcuts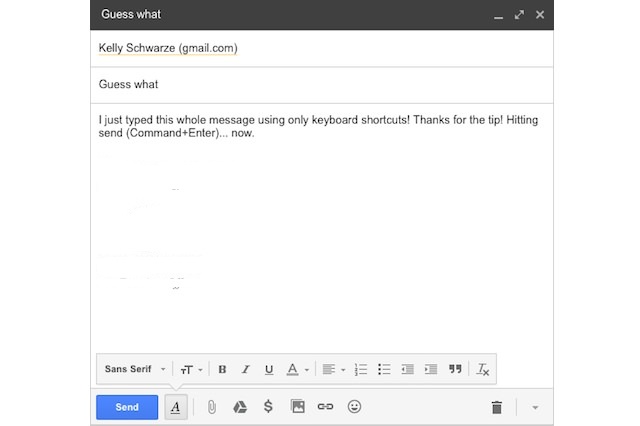 You can use keyboard shortcuts after you enable the Keyboard Shortcuts on option. Some of these shortcuts include:
Send Email: Ctrl + Enter (Windows) and Command + Enter (Mac)
Open new email: C
Write in the search bar: /
Archiving email: E
Reply or Reply to Email: R
Reply All or Reply to all people who have received an email: A
Forward or send an email to other people: F
Clear email: #
13 More advanced email searches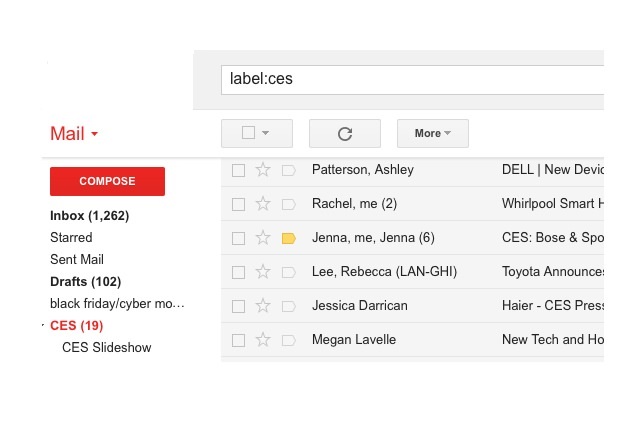 You can use the queries from the above to find your emails and save time.
For example, using these queries you no longer have to search all your email pages or you can only search among emails from a person.
Some of these queries are as follows:
Email received from a specific person: from: X (for example from: Hossein)
Emails sent to a specific person: to: X (for example: Milad)
Emails of Labeled People: label: X (e.g. Label: Work)
Emails: Is: Read (e.g. Is Read from: Kasra)
14 More tools to search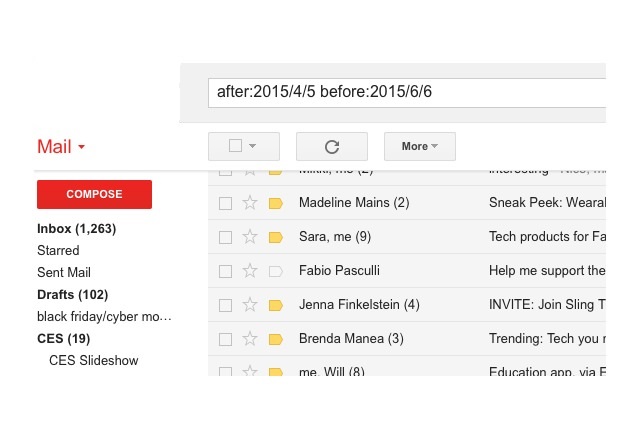 Sometimes, limiting the display of emails received or received in the inbox by time frame can be useful.
If you are looking for a specific email and you do not know who sent it, you can search Google Search more precisely in your emails.
To use this feature, you need to do the following:
Special time period emails
Before: year / month / day (month should enter number)
Next: Year / Month / Day
Alternatively, you can use the orphans Or and And; for example, from: Hossein Or Milad.
15 Search the inbox from Google Chrome's address bar
If your browser is Google Chrome, you can use its address bar to search in your Gmail inbox.
To do this, you no longer need to open your Gmail, so save some time.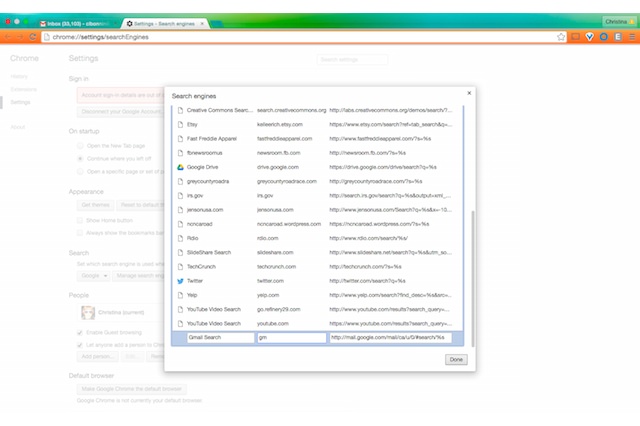 To use this feature, right-click on the address bar, select Edit Search Engines, and when you find the Add a New Search Engine or Other Search Engines option and click on the Add button, the window will open, which should be in the search engine's word for Gmail. Search, in the keyword field of your keyword and in
URL part with% s in the Place of Query link
Enter http://mail.google.com/mail/ca/u/0/#search/%s and click on the "Inter" button. We recommend using the GM keyword for convenience.
From this, quickly search your email by entering the GM keyword or any other keyword in the address bar and selecting the phrase Gmail Search.
We recommend that you save the changes after making changes to the settings of all sections, then click Save Changes.