5 Free And Effective Tools to Find the Right Keyword for Site Content
Finding the right keyword is one of the most important things you need to do to generate content and optimize your website. A common mistake by many webmasters in producing content is that they generate content and then look for the right keyword for that article!
You first need to find a good keyword related to your work area and then generate an article and content focusing on the selected keyword.
To get a good score from Google and your website to be displayed in Google's early results, you must publish content related to your area of ​​work, as well as comply with all the principles of SEO.
To do this, you need to select a good keyword for each page. In this post, we plan to help you find the right keyword to generate content and articles from your site.
Use Google's own results to find the keyword!
Probably the easiest and fastest way to find the right keyword for your content is to use Google results.
Each search on Google will show at the bottom of the page related searches that you can use to select the keyword and even the title of your story.
Google Trends is the most practical tool you can use to generate content. Among the great features of Google Trends, you can compare the number of words, display the popularity of the results in the desired timeframe, display the popularity of the results in different cities, the related keywords and the possibility to search in different categories.
In the relevant keywords section, you have 2 Top and Rising options.
By choosing Top, there are key words that are generally popular in this field and are searched for a lot, but in the Rising section, words are displayed that have been popular in the last few weeks or so-called Trend.
The Ubersuggest website will allow you to search related searches by searching for your keyword.
Working with this site is very simple and to find the related keyword, just enter the keyword you want.
Fortunately, this website supports Farsi! You can easily access the keywords related to your search by choosing the language of Persian or Afghani.
This website offers its services for free, just sign up for it.
The Semrush website offers its services in cash,
but you can register up to 10 free ads by registering on this site.
After that, you can also search for other accounts by building more.
The capabilities of this website include the ability to compare results in different countries and cities,
related keywords and displaying the best of the content of this keyword.
If you have multilingual websites or if you want to rank in English keyword words,
this site is the best choice for finding a keyword.
I would not recommend you pick up all of the tools listed above, but instead, stick to one or two Keyword research software and get used to its system.
If you have been using the Google Keyword Planner tool for a while, you have a good basisfor getting started with any of the paid and professional tools listed here.  Take a look at some of these tools and decide which works best for your business strategy.
My recommendations:
If you are looking for an easy, yet a great solution, go for SEMRUSH.
If you are researching keywords for micro-niche sites, use Ahrefs
Whatever you choose, use these tools to supercharge your SEO.
For more on SEO, check out:
Are you using one of the keyword research tools from the above list? How has your experience been so far? Share your thoughts in the comments!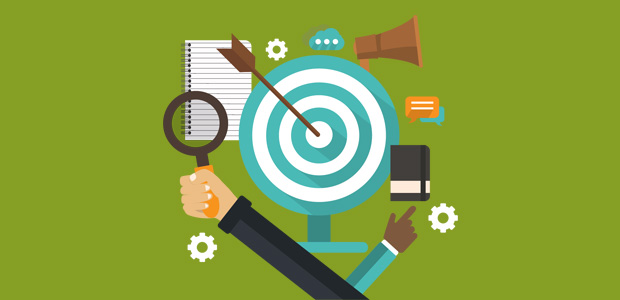 Keyword Research: What Comes Next
By the time you've used a few of these keyword tools, you'll have a long list of terms that people may use to find your site. How do you know which ones to use where?
If you're planning to use your keywords for advertising, you'll want to plug them into Google AdWords Keyword Planner so you can figure out which ones will work best for that purpose. It's worth noting that though popular terms can be expensive, you can also do well with related keywords that are slightly less popular.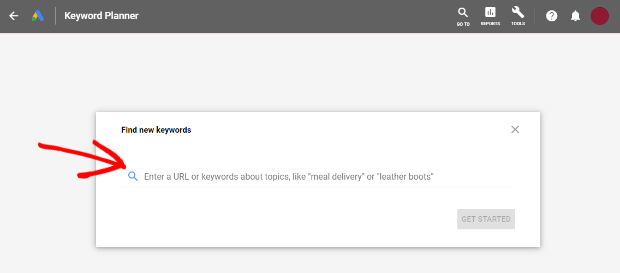 But if you're planning to use keywords for SEO, content creation and marketing, you'll be more interested in how easy it is to achieve a good search position for content using those keywords (keyword difficulty) and whether you can rank at all (keyword opportunity).
You can also divide up your list strategically. For example, some of your keywords will be directly relevant to your business, while others will be related to user intent. You can also group keywords according to the topics you want to cover.
Remember when we talked about keyword intent? You'll need to create content to match different types of intent. In other words, don't just focus on commercial keywords, because people will use other types of keywords before they're ready to buy. A good content and marketing strategy will include all types.
Where to Use Keywords in Content
Once you have a final list of keywords, then you can use this information in lots of places in your content.
Using keywords to optimize your content is a whole other topic, but you can get started by using keywords in:
The title of your page. That's both the actual title and the SEO title, which might be slightly different. The title's a starting point for Google determining relevance, and it's the clickable link you see in search results.
The meta description. If you don't use an SEO tool, then this will automatically come from the first 160 characters of your content, so that's a good place to use keywords too. The meta description provides the description that's below the clickable link and helps people decide to click – or not.
Links and social media updates. If you're sharing site content, this may already be part of the title, but you can also help people refine their searches by adding an appropriate hashtag, which is also effectively a keyword.
Recommended Resource: Do social media shares count the same as backlinks? Google says no, but are they telling the whole story? Find out the truth in our guide to Social Media and SEO: Do Social Shares Really Matter for Ranking?
Of course, you'll also use keywords and related terms throughout your content. Avoid keyword stuffing, though – it's considered a black hat SEO tactic and will backfire. Have your main keyword in mind and then use variations, so you write like a human being for human beings. When you're done, check back to see if you can include additional semantic keywords without compromising readability and content effectiveness.
See our guide on how and where to use keywords for SEO for more details.
Now you know how to use keyword research to choose the right terms for Google and help your target customers find your content. Don't forget to periodically perform an SEO audit to catch any errors that might be tanking your rankings and traffic.
And, be sure to download our reference guide: How to Choose the Right Keywords for SEO. This guide gives you the highlights of this post—everything you need to choose the right keywords to boost traffic and improve rankings.