Everything About Migrating from Windows to Linux
The world is about to make the information more transparent. That's why open source Linux has played an important role in its popularity. If you have ever thought of migrating to Linux or intending to do so, come along with us.
Perhaps it's possible to claim that Windows 10 has been recognized as the most successful Windows version ever. Because it's faster than previous versions of Windows, it has more options and more security.
But there is also another coin. This time, Microsoft is more intrusive than ever for private users. Microsoft wants to know which software you use and how long you upgrade it, and ultimately, that Windows 10 is still a Windows virus, and it does not have much resistance to viruses and malware.
For the same reason, many Windows users prefer to migrate to Linux after some time. In the following, we will suggest ways to enter the Linux universe safely:
Choose a good distribution of Linux
Over the past 20 years, Linux has been known as an incomprehensible phenomenon to a well-functioning operating system for many users.
The introduction of Linux as the operating system to the world was not as consistent with hardware as it was with defects.
Naturally, with such features, the popularity of the universe was greater for traditional operating systems such as Windows and Macintosh.
But now Linux has reached a stage where launching and using is simply Windows and OS X.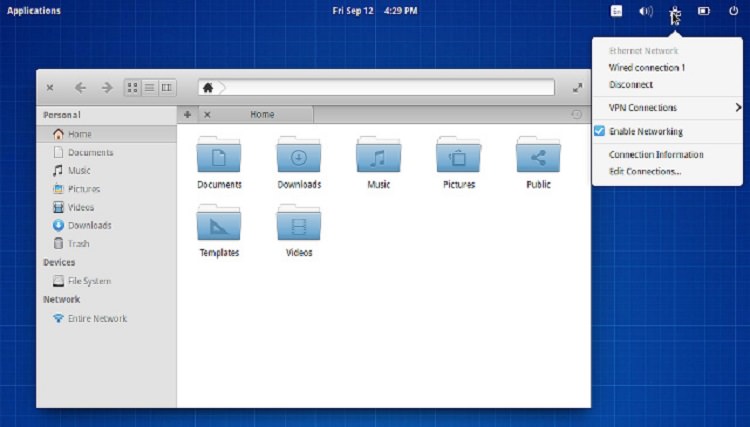 Though thousands of Linux distributions are available, most of them are not considered to be a proper operating system.
Some of these distributions have been created for specific purposes such as making digital effects or scientific purposes. Some distributions, such as Devuan, are used to make political statements.
Other distributions, like the distribution of Hannah Montana and the distribution of Justin Bieber, are a joke.
For this reason, the number of users of some of these distributions is small. To select an appropriate distribution in order to do custom work, it's best to focus on the distribution that has the largest number of users.
Currently, Ubuntu distribution (and other Ubuntu-like distributions) has been the most popular distribution for users.
It even allows you to buy from the very beginning of the computer that Ubuntu is installed on. For example, Dell, a prominent computer manufacturer, has installed Ubuntu on some of its products.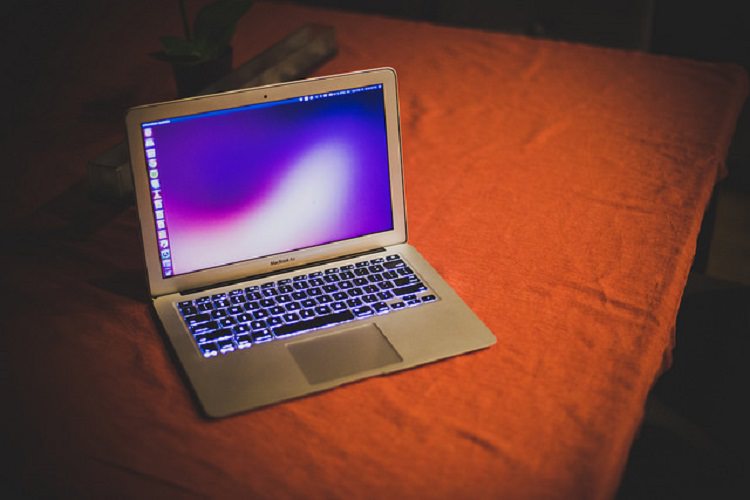 Of course, in most commercial versions of Linux, there is Ubuntu distribution and other Ubuntu-centric distributions. If you want to use other Linux distributions, you may be involved with their complexity.
Printers and other accessories
Maybe it's up to you to ask whether Linux has a connection with the side hardware, such as a printer, scanner, or other hardware.
In some companies, it does not cost much to buy computer systems, and they use low-cost models.
On the other hand, these devices are not compatible with some other hardware, such as high-end graphics cards.
There is nothing worrying about Linux's compatibility with hardware, and it can well detect accessories like USB headsets, webcams, keyboards and mouse.
Even when it comes to printers, Linux can show a satisfying performance. Fortunately, due to the CPUS integrated CPU system, they can be compatible with different platforms.
 But the point here is that the Ubuntu website lists a list of compatible printers.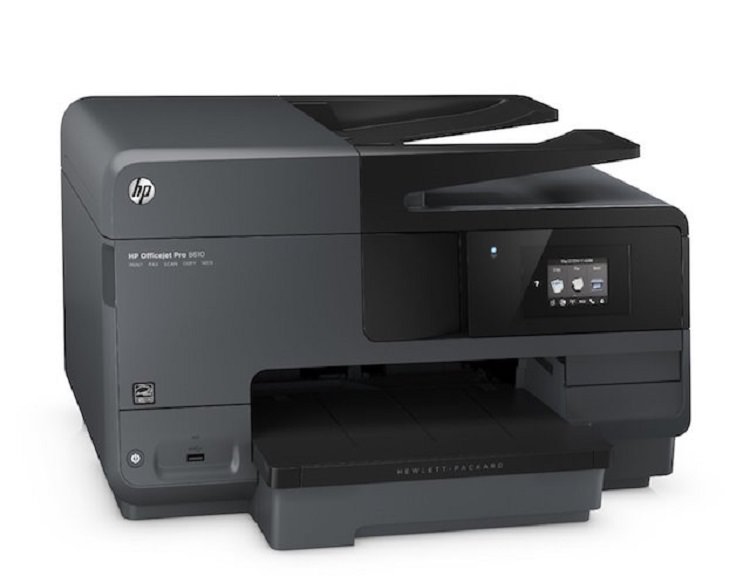 However, you can use the HP ePrint software to feel comfortable. With the help of this program you can print attachments in email.
Transfer files from windows to linux
Once you have installed the distribution on your system, you need to transfer some of your files to the new operating system. Several methods are suggested for this:
The first and perhaps the simplest way to come to your mind is to transfer your files to a new system via an external hard drive.
If you wish, you can transfer files to a new platform through a file sharing network.
But this method is not very suggestive. The reason is simple. If a Windows-equipped system on the network is infected with ransomware, the malware will infiltrate all your files.
Fortunately, existing Internet services can perform file transfer operations. If you have too many files to transfer, you will have restrictions on using Dropbox and SpiderOak. However BitTorrent BitTorrent can solve the problem to some extent.
Using the free BitTorrent version has many restrictions on file transfer. Of course, these restrictions are really unfair because you are not going to use torrent servers and just want to use it to transfer files.
The biggest problem with the torrent is that it transmits information at very low speeds compared with direct internal copying.
If you have an ISP restriction, file transfer will be much slower than usual. Unfortunately, due to the fact that torrent traffic can not be unilaterally categorized, a therapeutic version is used for both.
If you are not worried about the length of time and you do not see the computer staying bright for a night, you can use BitTorrent.
Select an alternative to Office
In personal use of computers, the management of documents is of great importance. You might expect Microsoft Office applications to be installed on Linux, but that's not the case.
It's very decisive to say that there is no version of Microsoft Office for Linux. Again, this is not a worry.
Because with Office Web Services you can get started, and if you insist that you have an offline software, you can use two offline versions to continue to introduce it.
Open Office (OpenOffice) or LibreOffice (LibreOffice)? Which is a better choice?
Let's take a deep look at these two programs.
 Despite the fact that Open Office and LibreOffice are often confused with each other, there are differences.
The story goes back to 1999. At that time, the American company Sun Microsystems called on a German start-up StarDivision to work on an OpenOffice program called StarOffice.
Sun quickly changed the name of the program to OpenOffice, and presented it to the Open Source Community forums, and this program met with tremendous gains.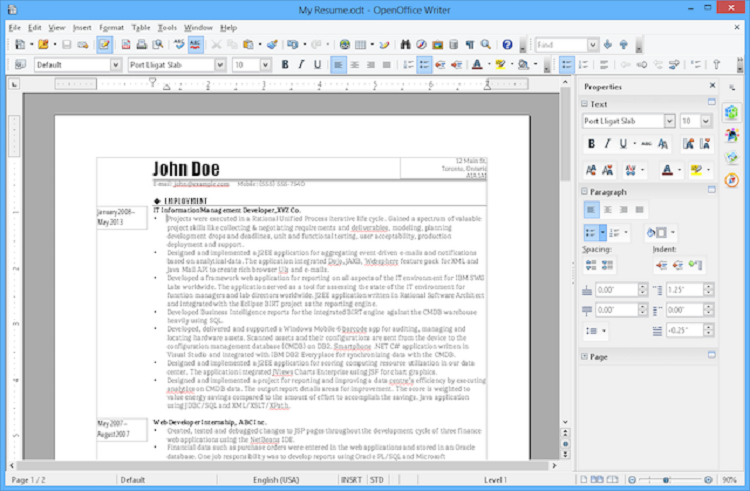 But this version of everything could not provide financial gain to its makers. In 2010, Oracle bought Sun.
Oracle is a keen advocate of open source applications. Over the past few years, Open Office developers have fixed their defects and labeled LibreOffice. Since then, Open Office has become the rival of LibreOffice.
(Exactly the same as what happened to MySQL, some of the disappointed developers of MySQL fixed their defects and built a new competitor called MariaDB).
Oracle also retained Open Office and released it in 2011 to the Apache Foundation, which has since been under the umbrella of the Foundation.
In terms of official valuation, both products have equal status. With both of them, you can get something like PowerPoint, or work like Excel with spreadsheets, and draw a diagram. Of course, LibreOffice has some advantages over Open Office.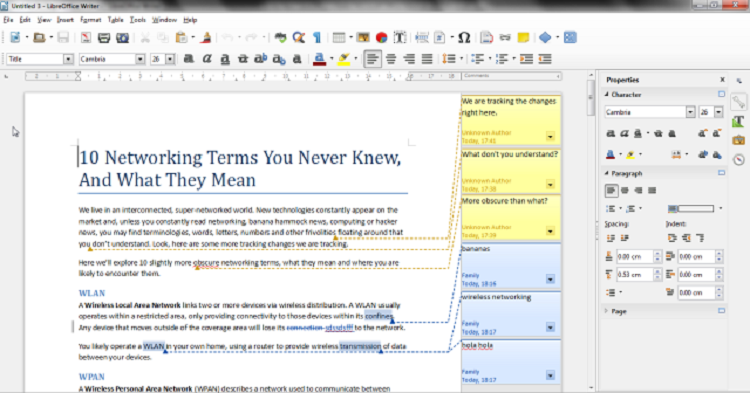 The development of LibreOffice has been a better strategy, and this has led to a faster update in terms of security and performance.
LibreOffice is even more satisfying than Microsoft Office, and is more beautiful than Microsoft.
That's why the two distributions of Ubuntu and Linux Mint are among the most popular distributions. Because LibreOffice is in their default programs. So do not worry about installing Office after migrating to Linux.
Compatibility with Microsoft Office documents
In most cases, LibreOffice has shown good compatibility with Microsoft Office. Of course, it's possible that you sometimes have to edit the Microsoft file on Linux.
But here's a point to note: if you're working with a document that uses VBA (Visual Studio applications) or uses macros for automated activation, then there's a problem with LibreOffice.
Because LibreOffice has very little compatibility with these types of files because of the fundamental differences in the programming language.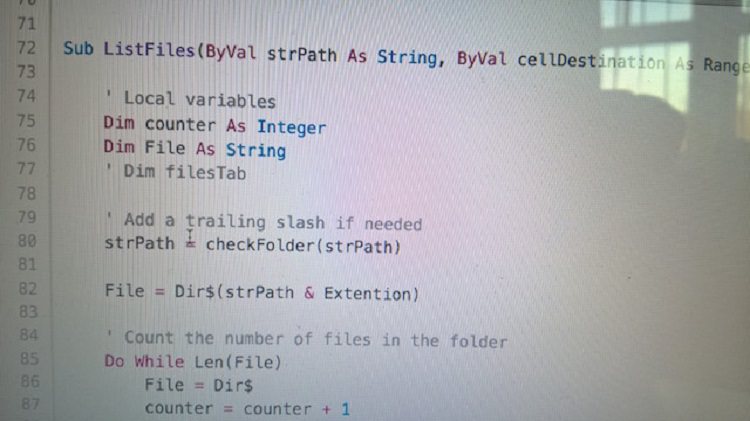 Setting up Microsoft Office
The latest version that Microsoft has provided for Office is awesome. If you still insist on using Microsoft Office, you have full rights.
Unfortunately, it's not possible to use Microsoft Office 2013 by CrossOver or Wine Linux.
But you can count on the Microsoft Office 2010 version and run it through CrossOver Linux. The virtual machine program can also help you set up Microsoft Office.
Use Office Online
This is another option to choose. Of course, it's the version of Office that can be run on your browser. There are currently two popular Google Docs and Zoho applications on the Web.
Office Online is another Microsoft-made option, but not as large as the previous two, and you can use it for free.
Personal use of linux
Although many apps do not exactly have the same functionality in Windows as Linux, Linux is still a very good platform for personal users. It's faster than Windows and has more security.
While migrating from Windows to Linux, you lose some of Windows's capabilities, Linux is still an experience worthy of this migration.