Everything About Marketing Profession , a Job You Need to Know Again
Marketing is not a well-known job in Iran, while the profession has been on the list of the world's highest paid jobs for many years.
Marketing, as defined by the professors of this discipline, is the knowledge and art of discovering and creating value for the purpose of meeting the needs of a target market while earning profit.
In this way, marketing, while identifying unsecured needs and demands, defines the market and measures its potential profitability.
Marketing, besides identifying lucrative target markets, designs and promotes products and services that are relevant to that part of the market. Moreover, marketing is the science of life; as every person needs to be well-informed about marketing and sales in order to better understand and manage his connections.
Marketing is the science of life
Due to its ability to adapt to changing situations and environment, marketing is a full-fledged art that has high potential for job creation and revenue generation.
Marketing is the engine of economic development of a country and it is inevitable to achieve social welfare.
Although marketing in Iran is uncertain, its various aspects from advertising and distribution to distribution, branding and many other activities can create a variety of job opportunities in the marketplace.
Do not forget that there will not be a company when it's out of stock!
Why should I go into a marketing career?
A quick glance at job advertisements for jobseekers,
multiplicity of publications and other agencies that publish job advertisements shows
that advertisements for hiring a marketer account for most of the pages.
 However, perhaps the first request of job seekers during a telephone call is that I want a job that is not marketing!
However, in recent years,
due to the fact that sales and marketing activities in the country have been more specialized,
the level of employment and earnings in this job has a higher growth rate than other businesses.
In fact, many are not willing to engage in marketing as a result of false public beliefs and,
consequently, of the consequences of the false actions of pyramid firms.
Otherwise,
the desire of many business owners to traditional marketing has made the profession not at its core,
although, due to technical training and advancement,
marketing gradually shifts away from its traditional form and takes a more intelligent approach.
Marketing, apart from being a job, is a vital skill in today's world,
because, regardless of your job, you should be able to introduce your skills to others and find the customer.
So, even if you are not interested in this job, simply do not go beyond marketing skills!
In the remainder of this article,
we intend to modify your look at your marketing career and your prior knowledge about it.
Marketing is an exciting job, attractive, challenging, and money-maker,
as long as you know it and become fully accounted for.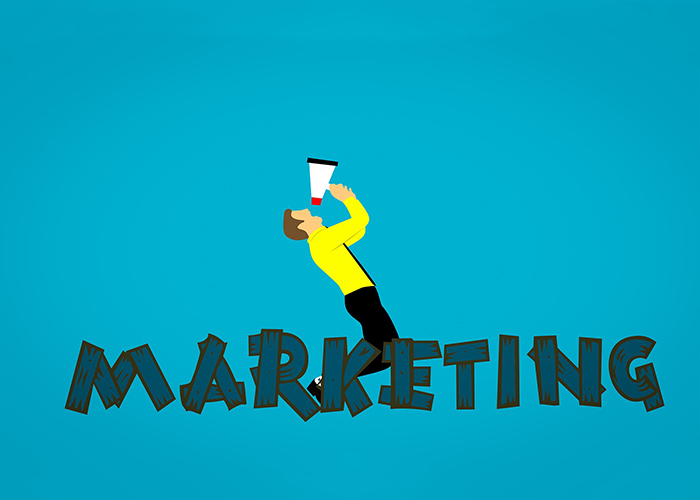 Graduates and Marketing Jobs at a Glance
Marketing students will be trained during college courses on topics such as the way to review and analyze consumer demand, and to identify products to the customer and encourage them to purchase education.
Graduates in marketing disciplines can work in a variety of fields. In fact, the wide range of job opportunities in this area has gained the popularity of marketing disciplines around the world.
Due to the diverse expertise required to conduct marketing training courses, marketing courses at various levels, from free to doctoral, are now offered at countrywide education centers.
Marketing disciplines, from free to doctoral, are offered at countrywide education centers.
Although the teaching of marketing concepts and principles is common to all marketing disciplines, each of the diverse marketing disciplines is tailor-made for specific purposes, and prepares students to enter the job market and professions, from sales to professorship centers.
Zero to one hundred disciplines and marketing professionals
In addition to supplying at various levels, marketing courses and colleges offer a variety of career opportunities as well.
A number of professions in this field do not require high school qualifications and people with basic knowledge can enter.
But PhD degrees are designed to enter the research and education arena, and holders of marketing PhD degrees can research and educate in areas such as consumer behavior;
While many marketing graduates are prepared to accept managerial roles during their studies.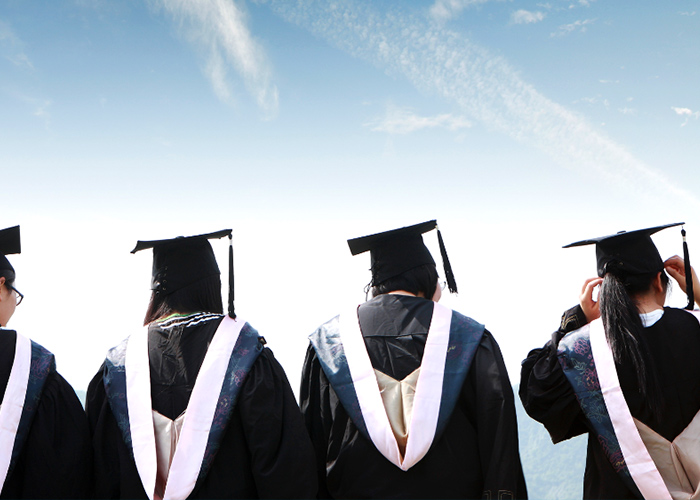 The stages of entering the disciplines and marketing professions
From the beginning of the secondary school, you can enter the marketing business. The educational and marketing career path consists of the following steps:
Take the secondary course
Most marketing jobs require a bachelor's degree,
and they have to receive higher qualifications in order to enter some of them.
Regardless of which university degree you finally enter the job market,
completion of the secondary school is a precondition for entering this area.
Although most secondary schools do not directly relate to marketing,
English language proficiency and maths are one of the courses that will help your career in the marketing field.
Additionally,
if there are associations and circles in your school that enhance your business or communication capabilities,
start breaking their career paths and start your career path from there.
Assuming roles such as classroom and editorial boards of academic communities
in schools can also familiarize high school students with marketing and advertising principles.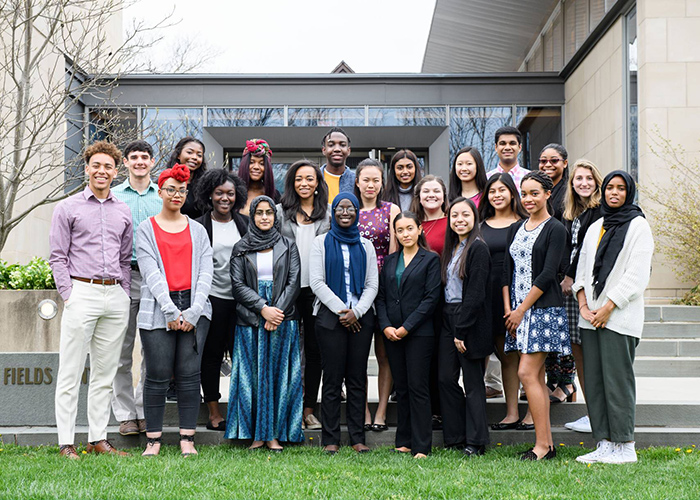 Get a bachelor's degree
Bachelor's degree is a prerequisite for many marketing professionals. The Bachelor of Marketing program usually takes four years and is generally offered at all universities and educational centers as one of the main courses.
Marketing, as a rule, is part of a business or business affair; therefore, it is possible to study marketing in other areas of business and marketing-oriented marketing as well.
Apprenticeship
Apprenticeships and short courses of internship are an important step in finding job opportunities.
Unfortunately, one of the main reasons for the high unemployment rate of university graduates, especially in Iran, is the lack of practical skills.
Apprenticeship not only brings a real and valuable experience from the real world, but also helps trainees work alongside prospective employers and establish professional communication.
This communication network will have a decisive impact on the career prospects of marketing enthusiasts. You can take an apprenticeship during your summer and summer holidays or after your graduation.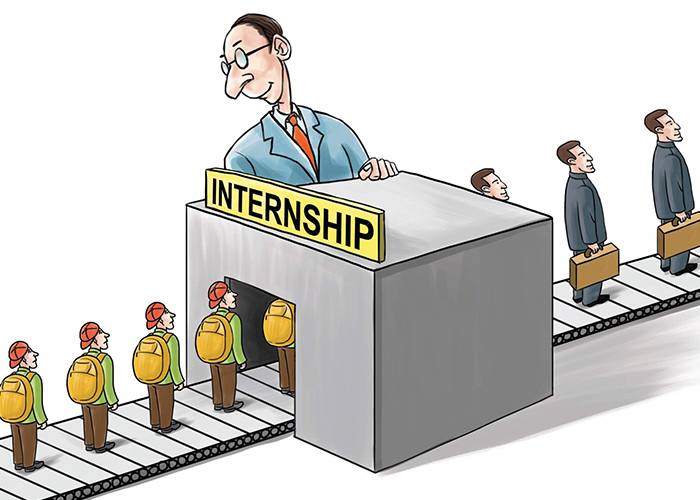 Get work experience, even at no wage
The first thing you can do is experience that can not be learned with any kind of internship. If a marketing specialist wants to pursue higher education or a better job placement in marketing, the acquisition of experience will be very important.
Graduates of marketing disciplines can enter a career in the marketplace, such as marketing, marketing assistant, or marketing specialist.
People working in these professions can, in addition to gaining valuable experience in their careers, collect and analyze marketing data and perform other tasks if needed.
Enter higher education levels if needed
Taking into account career goals and labor market conditions, it may not be a bad idea to continue studying at higher levels. Acquiring senior qualifications, especially for those recommended to work at senior management levels and leadership positions, such as marketing directors and sales managers.
Although there are marketing courses at the Iranian higher education and graduate level, education in other fields of study, such as a Master's degree in MBA, can pave the way for your career advancement.
Other marketing disciplines focus more on specific marketing disciplines, such as digital marketing and marketing management.
If you intend to work as a researcher or professor of the university, you should consider marketing a Ph.D.
Ready to enter the job market
Several options are ahead of those who want to enter the marketing profession. Graduate and postgraduate marketing courses are usually designed to achieve a specific purpose. The following table provides an overview of career paths and a brief overview of them.
Marketing degree papers
The professional package you intend to enter is the possibility of studying and obtaining a marketing degree in any subject.
Marketing education programs are provided in most countries, including Iran, in the presence of the students and even in the form of virtual and online training courses. Here's a quick glimpse at each level.
Educational Free Certificates
Free marketing training courses are offered at many educational and technical centers. The purpose of these short-term courses, which generally last a few months, is to provide intensive training tailored to the needs of the job market.
According to the credibility of educational institutions, their documents will be equated and translated. For example, the technical training certificates of the country's technical organization are under the supervision of the ILO and can be translated and presented in 180 countries.
Thus, the owners of these documents can be employed as skilled human resources in foreign countries as well.
Technical documents of the country can be translated and presented in 180 countries
These courses are diverse in terms of individual choices and educational content; however, some of the courses and courses related to the field of marketing that can take place in the form of free programs,
Marketing Diploma
Students will go to the Conservatory after the end of the 9th year, if they wish to acquire technical or artistic skills.
Conservatory is a 3 year student of Fan and Art Training and has over 100 different disciplines, including marketing.
An appropriate marketing diploma is for those who intend to enter the job market while acquiring basic marketing skills and no academic degrees.
Graduates in the fields of work and marketing, as well as personal skills, can quickly enter the labor market and work in paid jobs such as marketing, visitor, insurance brokerage, and sales.
 In addition, holders of a marketing diploma can enter university without conditions.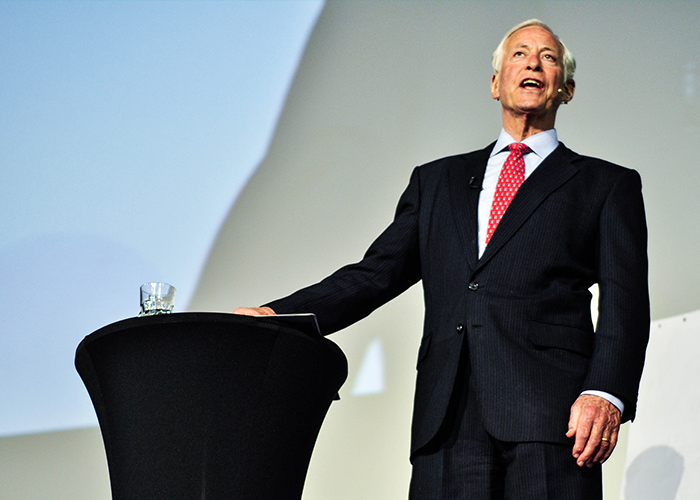 Brian Tracy, one of the forefront of sales and marketing in the world, believes that many people are entering into sales jobs that can not find jobs that give them what they want from a job.
However, the attractiveness of the business in this area, including high revenue generation, flexibility, significant job security, high job opportunities, even in times of recession and the thrill of winning sales and marketing jobs, has led the marketing sector to return to its core position and grow well.
Many people come for sale because they can not find another job!
Bachelor of Recruitment
Entering a high percentage of marketing opportunities in the marketplace requires a bachelor's degree in business and marketing.
Bachelor's degree in marketing is offered in many different universities and training centers and generally lasts for 4 years.
Marketing Master of Science (MSc)
Marketing colleges pursue two main goals: gaining management and leadership knowledge and skills, and studying in specific marketing areas.
In this way, the marketing discipline in various trends, including the MBA, is commonplace in Iran.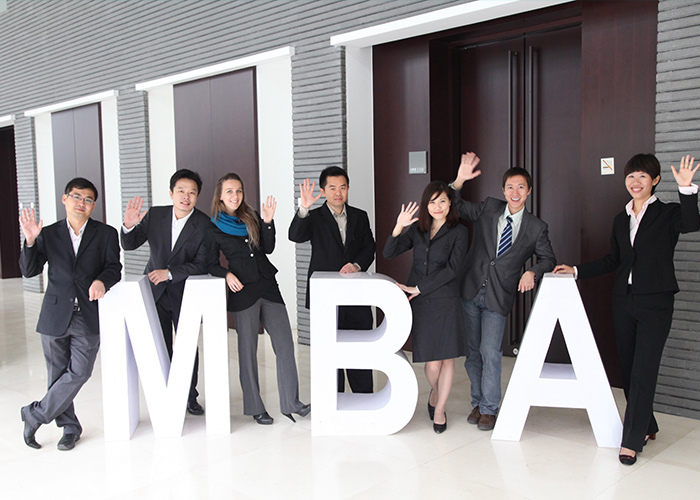 MBA at the end of the nineteenth century,
when the factories were looking for the recruitment of specialized staff
who knew the management knowledge in a scientific and executive manner.
If you are thinking of entrepreneurship or are planning to enter managerial positions,
it's unbelievable that MBA courses are one of your educational needs.
System thinking, decision-making skills, management control systems,
problem solving skills, negotiation techniques, organizational behavior, business model,
advertising, customer relationship management, and system dynamics are among the topics of this training course.
Marketing Ph.D.
Marketing Ph.D. is the highest level of education that a person can study. The Marketing Ph.D. in Iranian universities is a trend toward business management.
PhD studies have a special aspect but they are not advisable because many senior positions and management positions are not required to have a PhD. Generally, education at this stage is only recommended to those who intend to teach at the university or want to Working in research affairs.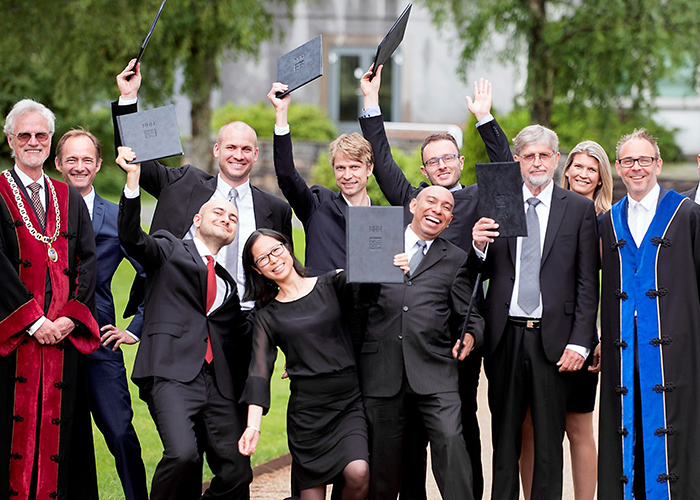 A doctoral degree ranges from 2 to 5 years or more depending on the time the doctoral dissertation is delivered
Marketing paths
Even in times of crisis and sharp fluctuations in economic indicators, the demand for attracting marketing professionals will also be high.
Companies have an urgent need for marketing professionals who have the ability to develop sales and implementation of advertising strategies and can solve complex issues.
 While marketing experts are expected to be able to produce ideas and promote products and services.
A large part of the marketing professionals are attracted by marketing through marketing and marketing trends, but marketing education is not the only way to enter the prosperous market;
for example, many companies, especially in developed countries and some domestic centers, are attracting The trainee is practicing practical training on marketing topics for enthusiasts.
This strategy, along with newer marketing training, will provide the necessary experience for the future workforce.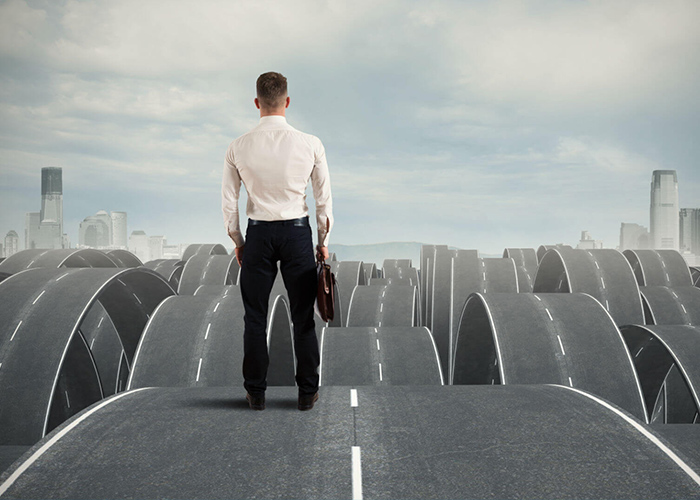 The breadth of marketing science leads to a variety of career opportunities in the field.
For example, hobbyists can get jobs in professions such as public relations, market research, digital marketing, advertising, sales management, brand management, and content creation.
Director of Public Relations
Public relations is responsible for managing communications with the media, consumers and the public. In general, public relations activists act as spokespersons and interlocutors, they have the task of promoting and reflecting significant events or developments, and their actions are generally aimed at reflecting a positive image of the organization in public opinion.
Educational requirements
Bachelor of Advertising, Marketing or Communications and Public Relations
Analyst and market researcher
Market analysts are responsible for collecting information about the market for a brand or product and creating tools for analyzing buyer behavior and sales forecasts.
Owners of the profession are directly or indirectly involved in conducting research on consumer preferences and behavior, market research surveys, or the implementation of focal points and information interpretation for marketing teams and other entities.
Educational requirements
Bachelor of Advertising, Marketing or Communication, MBA.
Advertising Director
Persons capable of planning and communicating can succeed in the profession of advertising manager.
Advertising directors are responsible for communicating with the client, formulating their advertising strategies and scheduling, generating advertising budgets, and planning the media.
They often go to exhibitions and conventions and negotiate with target customers.
Educational requirements
Bachelor of Advertising, Marketing or Communication, MBA.
Brand Manager
Brand managers are responsible for creating brand reputation and integrity and identifying new marketing opportunities.
They analyze the data provided by market analysts and use this information to direct their team and strengthen the organization's brand.
Educational requirements
Bachelor Degree in Advertising, Marketing or Communication, MBA.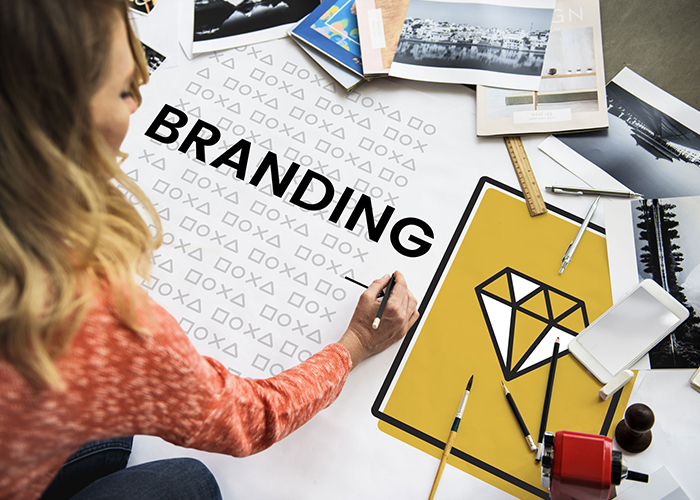 Undergraduate Planning Sessions, Conferences and Events
Individuals with communication skills and planning and organization skills can follow their profession in planning conferences and events.
This job involves planning and managing conferences, conventions and special events.
Firms use the help of event planners to coordinate and organize business exhibitions and other events, organize meetings and identify brand promotion opportunities, and display and sell their capabilities and products.
They can also participate in related affairs to negotiate contracts and review financial statements of events.
Educational requirements
Bachelor Degree in Advertising, Marketing or Communication, MBA
Senior Marketing Manager
Management enthusiasts or executive positions can be employed as marketing director (CMO) companies.
These directors are responsible for coordinating marketing, media, creative solutions, advertising and public relations activities, and designing and implementing marketing plans to guide the organization towards their sales goals.
They have a creative and analytical approach to issues and they must have high leadership skills so that they can delegate their tasks and projects to the right sectors.
Educational requirements
MSc in Business and Marketing, MBA or equivalent.
Market Development Manager
Market development managers have a key role to play in shaping the future business ventures of companies and are responsible for the planning and implementation of the development strategy of the market share and the attraction of new customers, communicating with the managers of the suppliers of services needed in the value chain, cognition The new growth environment is based on market analysis and the identification of the charm, market needs and opportunities for commercializing and creating new values ​​for customers.
Educational requirements
Bachelor's and Master's degrees with advertising, marketing or communications orientation, MBA or equivalent.
Expert promote and promote sales
Such experts are tasks with planning events, managing shop windows and monitoring advertising.
These people are responsible for coordinating events and income-generating activities. Experts and promotion managers may be responsible for the development and implementation of various types of advertising and marketing campaigns, competitions and lotteries and are responsible for organizing special events.
Educational requirements
Bachelor's Degree in Business, Advertising, Marketing or Communication.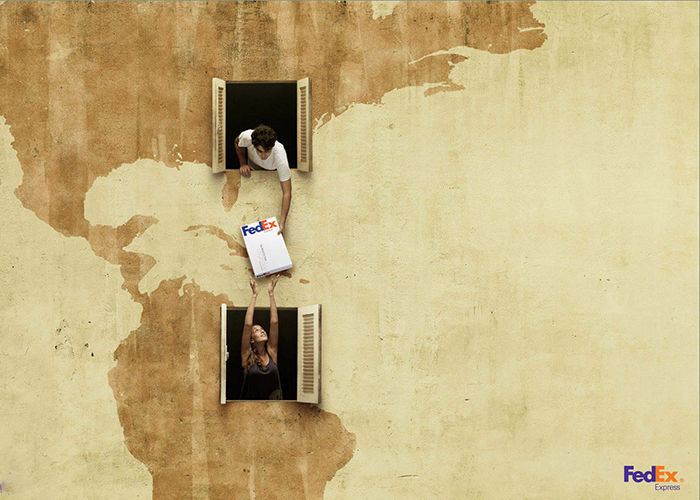 Sports marketing expert
Sport marketing experts have a relatively dominant role in economics, sports marketing strategies, and media advertising.
In the fast-paced world of earning professional sports, these individuals are responsible for identifying and developing sponsorship opportunities, and they can partner with leagues, teams and players and their representatives to advance their marketing goals.
Educational requirements
Bachelor's Degree in Advertising, Marketing, or Communication, or an MBA with a Marketing and Marketing Orientation.
Digital Marketing Expert
Digital marketing has grown steadily with the online presence of enterprise processes and more focus on online advertising and electronic commerce.
The Digital marketing professionals have a variety of SEO, promotional, PPC, content management and web designing products.
Educational requirements
Bachelor's degree with digital advertising orientation, marketing, communications, information technology or similar fields. The MBA is optional.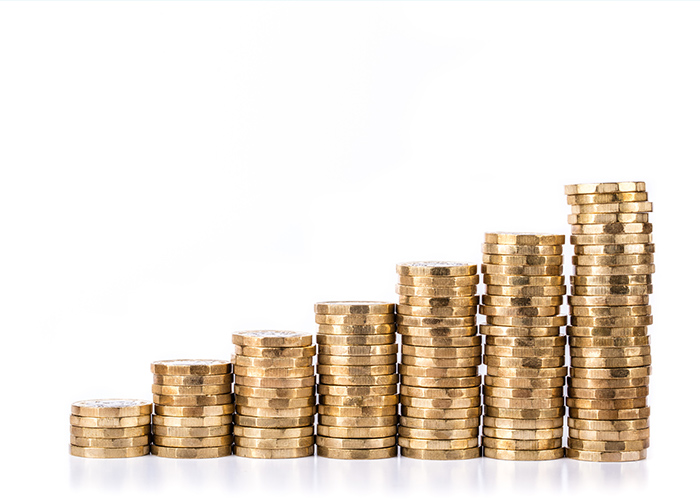 Components of Success in Marketing Jobs
Basic skills
Capacity in interpersonal and communication skills is a prerequisite for success in negotiating and contracting with a customer.
In addition, strong research and analysis skills enable marketers to organize market research data and apply their findings to enhance marketing operations and promote profitability.
Also, organizational skills, ability to manage time and the power of customer persuasion, as well as the superiority of creativity and imagination are other essential skills for success in marketing. In the following, 10 essential skills are reviewed for success in the marketing business:
Very strong communication skills
Successful communication in marketing means the ability to communicate transparently and appropriately to the target audience. These communications involve any written, online or oral communication.
The mastery of technical and visual communication also helps marketers gain a better understanding of all marketing steps and trends.
Strengthening speech and presentation skills is also one of the requirements for success in the marketing profession.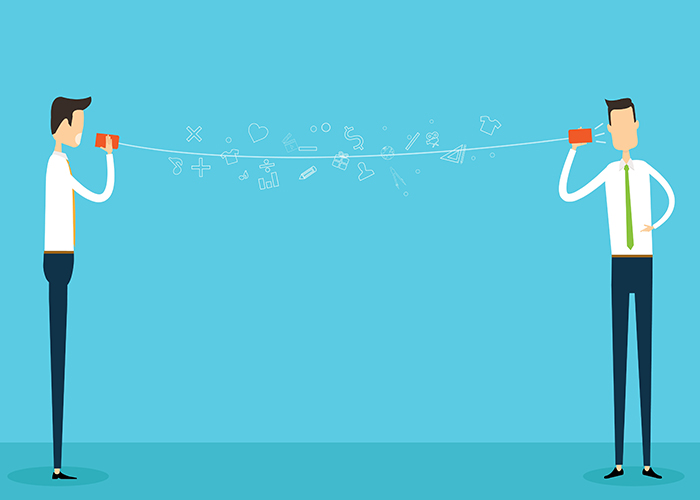 Power Analysis
A successful marketer for analytics tools such as Google Analytics, Google Tag Management Tool, Hubspot, Pardot, Marketo, Optimizely, and such tools is proficient.
Today, marketers make their own decisions based on data and indicators related to the goals of promotional campaigns and performance evaluation indicators.
In addition to analytical skills, marketing automation software and other analysis tools also facilitate the process of evaluating and evaluating the effectiveness and success rate of promotional campaigns.
A strong understanding of Inbound Marketing
Introspective marketing is an approach consistent with modern purchasing decision-makers. Focusing on this type of marketing is to generate content and engage potential audience with the information they want to know about themselves.
In this way, from marketing to the audience, you can find your online content and, after evaluating it, will interact with you if desired.
On the other hand, outsourcing is a malicious and obsolete style. This marketing method involves sending messages that you impose on the client and are waiting to see his reactions.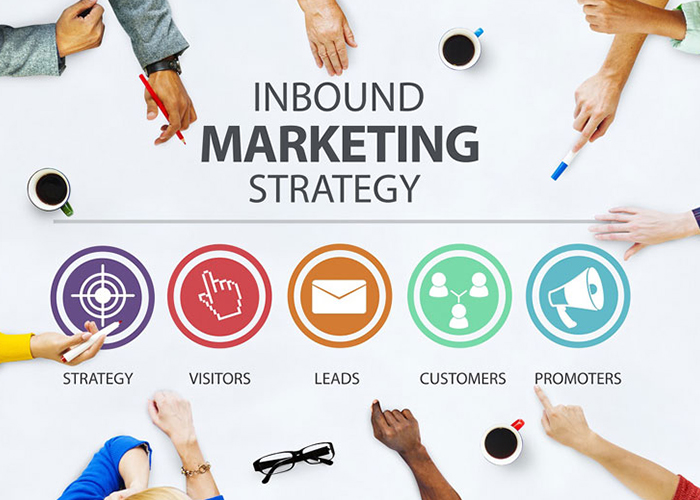 Ability to understand buyers' needs and identify sales trends
Moving on to action is one of the marketing tasks. However, the mode of action of the marketers (B2C) is different from that of the marketers (B2B), and each one has a way of motivating the client and encouraging him to make a decision.
Moreover, each of the specific sections of customers and markets has different needs and needs of each other, and recognizing these needs and distinguishing between them, including the basic skills of successful marketers.
Skill using spreadsheet tools
Marketers use spreadsheet tools like Excel or Google Docs to model, plan, and study trends. Wide pages have other applications, including:
Tracking and reporting weekly marketing performance through social media
Tracking the number of blog views
CTA Audit
SEO Key Planning
Understanding site visit time
Review and review the evaluation criteria for promotional campaigns
Power of storytelling. Writing skills
This product is not in the heart and mind of the audience, but the storytelling has the power to penetrate into the audience and the narrow realm of his mind.
Recent research results show that storytelling is 4 times more likely than conventional advertising to influence consumer intent to buy a product. Companies and marketers with superior stories will then win.
Marketing in your job will be successful in having a high level of storytelling. A capable marketer should be able to produce and publish content as well as participate in the process of developing a content strategy.
Content is the marketing fuel of introspection.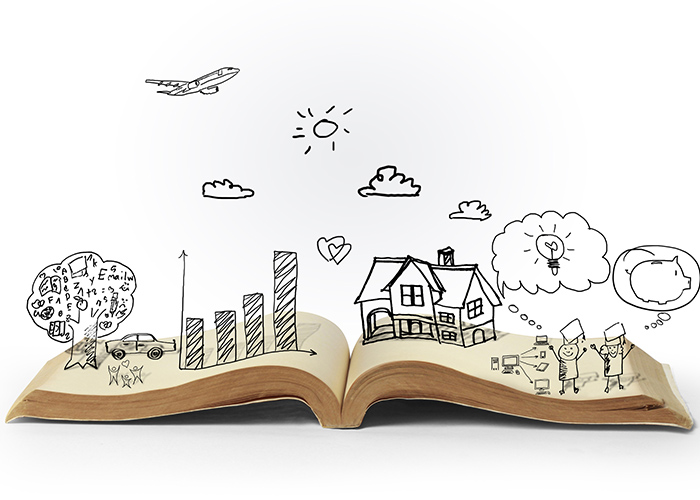 Content marketing is one of the essential components of success
and being seen in the midst of turmoil and market turmoil.
We need to know how, with the power of writing and storytelling, we attract audiences over and over again. The storytelling skill of the pen is the first step in producing high-quality content.
The skill of using digital gadgets, platforms and channels
If you continue to stick to your old clamshell phone,
marketing will not be a good job for you, as one of today's marketers' skills is to understand how to use modern communication channels and social media as well as the skills of using tools,
apps and websites such as Medium or Linkedin. Is.
Skills in digital advertising and its tools
Digital advertising involves the ability to use Google Adwords features and the ability to re-market.
In this innovative way, which is one of the most effective ways of increasing the customer conversion rate in marketing science, we try to re-identify and re-introduce our product and service to an audience previously attracted by our attention to our product or service.
Re-marketing, under the right conditions, is one of the most powerful and practical tools in the marketing toolbox, which uses new methods to make intelligent and non-invasive ads relevant to customers' buying habits.
Critical thinking and problem solving skills
Marketing is a science beyond the reach of a message to the audience. That's why successful marketing requires understanding why and how critical things are.
Critical thinking is the ability to create a rational distance from the prejudices between yourself and your own ideas and others.
In this way, with the help of this skill, you can be more precise and more precise about the truth, validity, and rationality of the issues.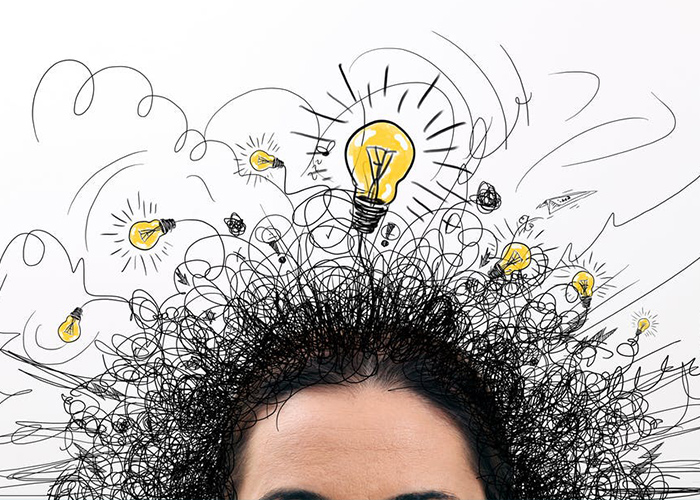 Otherwise, when you know your current situation and you know what your desired situation is and what your goal is, you do not know the right path from the current situation to the optimal situation, then you are faced with an issue.
Problem-solving skills are a dynamic response to the search, identification,
problems, opportunities, and solutions, and helps analyze information and compare different strategies to choose the best way to deal with an issue.
Hence, the ability to solve the problem, including important marketing skills and the key to success in this profession.
 Commitment to continuous learning and progressive vertical and horizontal
Continuous learning is one of the requirements for success in today's marketing world.
Deep learning of digital marketing related skills,
such as intros marketing, sales clues, content strategies, SEO, advertising and analytical thinking,
are among the things that help you make progress in your marketing career.
Marketers should also reinforce and update related skills, such as writing, designing customer experience maps, and developing sales strategies.
Horizontal progress is the result of expanding existing ideas and innovations,
but vertical development means creating a new phenomenon that has never existed.
In other words, horizontal progress can be defined from n to n and vertical progression from zero to reach.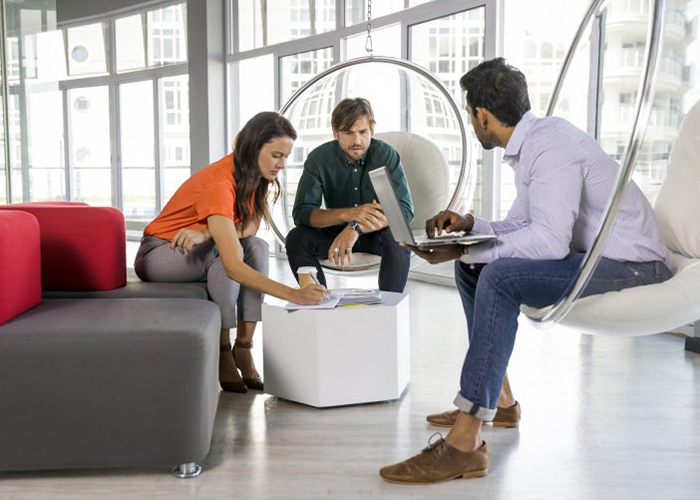 Mastery of specific tools and technologies
The skill of using digital tools in projects such as project tracking,
work flow management and marketing and sales processes simplifies the distinction between marketing professionals and other people working in the industry.
Customer Relationship Management Tools (CRM) are among the most widely uses technologies in this area,
which are using to automate sales clues and automate marketing communications.
The mastery of these tools and the high level of technological intelligence makes it possible to employ high and high job positions.
The prospect of marketing jobs
According to US Department of State Statistics, the employment rate in the marketing sector will increase by 13% by 2022.
  This growth will be faster in cases such as digital marketing and freelance businesses, including content marketing.
Because new-generation consumers prefer ease of purchase and make their decisions more influenced by the web and social media.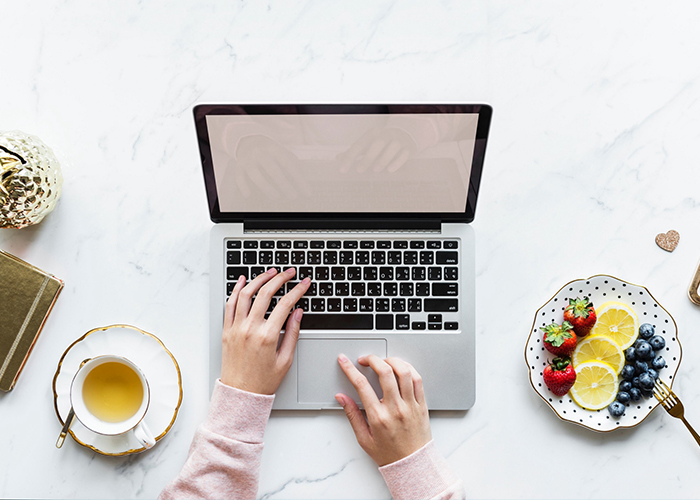 At the same time,
the job market of print advertising or other forms of traditional advertising may be limited
and diminished due to the changing consumer behavior as a result of the boom of the web-based economy.
Therefore, people who deal with print ads and traditional marketing tools need to adopt new strategies
that cover the digital media and meet the needs of the new generation of consumers.
Thus, those who are capable of moving along the digital revolution
and are able to discover new opportunities and trends,
will have the best and most profitable marketing opportunities in the coming decade.
Despite the wide variety in related marketing areas,
most of the job positions in this area are in the fields of communication, business strategy and advertising.
The digital revolution and ever-increasing consumer access to smartphones
and web-based technologies have boosted some of the specialty of content marketing or graphic design.
Hence, professionals offering a combination of creativity,
innovation and digital technologies will have the most revenue-generating capacity in emerging industries.