Capabilities of the BlockChain by Kevin Nick
Kevin Nick has been a team working on digital currencies for many years, and most of all, the lack of proper information and limited awareness in the field of blockchain and digital currencies precludes the use of this new technology in Iran.
In this article, Kevin Nick attempts to introduce you to the most common blockchain applications in life to play a role.
Kevin Nick says of the benefits of blockchain
Blockchain is an Internet network that categorizes and maintains information in separate blocks. Blockchain differs from the Internet in the way information is stored. On a regular Internet, information is stored on the server and damaging it may damage your valuable information.
This information is somewhat vulnerable to attack by hackers and people seeking to access and track your information, but the blockchain chain has solved this problem and created a highly secure and impenetrable network. There are thousands of sharing points in the blockchain that record and modify data, so it's almost impossible to penetrate this network and steal or manipulate information.
This system is suitable for tasks requiring high precision and security, is a blockchain digital currency based technology, and thus stores and produces its own information. After all, what is blockchain's use in everyday life?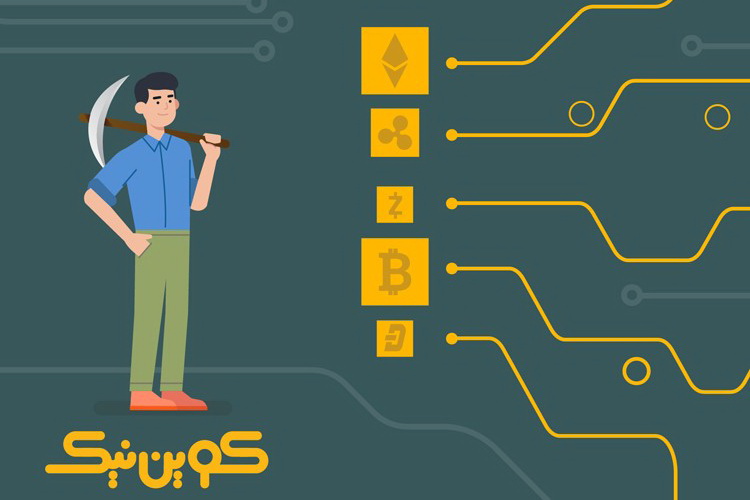 Learn about blockchain applications in our lives
Blockchain has thousands of applications that have enabled large multinational corporations to establish their own blockchain units and believe in the practical use of this new technology in different parts of their organization. Here are some of the most important blockchain applications:
۱. Authentication
Online authentication services are essential in today's digital world and when we do a lot of our day-to-day operations in the web. One of the fast and secure authentication solutions is the use of blockchain technology. Blockchain eliminates the cost of smart cards and the difficult process of scanning the card and the risks of losing it and saves time and money.
۲. Digital currencies
Traditional currencies no longer meet the needs of the modern digital world, and their dependence on gold and governments has created problems for traditional currencies. Digital currencies have been built on blockchain technology to overcome these problems. Fast and secure transfer of money around the world is just a few clicks away from the blockchain. Today, many entrepreneurs, businesses, and ordinary people are thinking about using digital currencies to revitalize their businesses and lives.
۳. Food industry
Manipulating human food and spreading false propaganda threatens human health. Profitable people bring fraud into their business with the aim of making more money and harming people's lives. Blockchain can tackle these frauds and help improve community health. The supply chain becomes transparent with Blockchain, and with every change of raw materials and supply chain, the entire network is updated. People and regulatory bodies and business owners are simply going through the smallest changes, which means improving the quality of end products.
۴. Elections and elections
In a democratic country, public confidence in the authorities is the most important basis for civility and empathy. Fair elections and different opinion polls are essential for justice in every country. The blockchain chain, in particular Ethereum, helps secure safe and secure elections without the interference of the influential elements of power, and managing people's digital assets with this technology will be possible with complete transparency and integrity.
۵. Banking and payment system
Blockchain can transform the world financial management system and implement a new system in the global banking network. Modern banking can be achieved in the shadow of the blockchain-based banking and payment system. Some predict that by making blockchain public, it will be possible to dismantle all physical banks. The flow of money will be controlled by the blockchain chain, and banks will no longer need to provide these services. The blockchain will also change the mortgage, rental and lending system.
۶. Increase capital with ICO
Anyone, in any geographical location, will be able to invest through the ICO,
which means the evolution of the structure of this phenomenon. It will be much easier to authenticate when investing and presenting receipts to investors and to gain their trust in the shadow of blockchain. Tokens and e-wallets will hold the funds and be applicable to companies and even to your customers.
۷. Unchangeable platform
One of the important features of the blockchain chain is its immutability. Changing the data and manipulating it is very difficult; therefore, blockchains use in digital currency offering can be use in the form of "smart contracts" to grow businesses. Contracts that are approved and signed in Blockchain block the possibility of mediation and the intervention of intermediaries and automatically save the terms of the contract and its various clauses and even the manner of its execution. The parties can safely focus on their goals and can easily trust each other.
۸. Education
At first glance, using blockchain in education may seem a bit out of mind,
but in fact, schools and higher education centers can use blockchain services in a variety of ways. It would be much easier to store student information, record assessment information, end-of-course certification, and even blockchain knowledge and technology.
۹. Power grid management
Today,
energy is manage in a variety of ways, and energy distribution centers oversee the work process:
high-performance work in which any computational error can have different consequences. Nowadays, the energy distribution network is very much revolutionized with the help of renewable energies and you can store solar energy in the battery and even sell it to others. Blockchain can speed up the process of positive change and eliminate intermediaries so that people themselves can directly exchange energy.
۱۰. Journalism
Blockchain will also revolutionize the world of journalists. The world is exposed to information explosion and we are exposed to different information every day. If authors paid for the production of information and paid a little for good and useful information, both the quality of information would change and we would be more careful in our choices. With the help of blockchain, the number of false and fake news can be dramatically reduced.
Conclusion
The uses of blockchain technology are not limit to these and can be use in medicine,
notary offices, Internet of Things, etc. Kevin Nick believes that with the right knowledge of blockchain technology, the reasons for the public's interest in buying and selling bitcoin and other digital currencies are becoming clearer to people around the world, and we can make smarter uses of blockchain and its products like digital currencies. If you're interested in digital currencies or want to know the latest digital currency news, subscribe to the Kevin Nick Telegram channel.