A Comprehensive Blogging guide for Small Businesses

In today's online markets, blogging is a serious profession with a wide range of required skills, and has incredible effects on brand success.
You probably have heard that blogging plays an important role in the success of corporate marketing. In content marketing, basically everything is about delivering the best value content.
Good content enhances the visibility of your brand, enhances business reputation and leads traffic to your website.
Eventually, more visitors will become real customers of your products and services.
Without an efficient blog, you will not get a successful SEO. In addition, what do you want to advertise on social media?
You can not penetrate potential audiences and customers, and have fewer pages to take advantage of the call to action.
 However, many marketers are avoiding blogging, and this has a clear reason:
Blogging is not easy. If you are not someone who is basically enjoying writing, then you should look for words and turn them into strings with a solid twine. Maybe even ask yourself:
"Where do I start?"
How to set up a blog for your business
There are a lot of articles and video tutorials that promise you blogging in just 10 minutes.
Maybe this stuff contains correct instructions, but their implications are misleading. The fact is that simply selecting and setting up a platform does not put you in the path to blogging.
Signing up on a platform does not mean that we use it, or know how to use it correctly.
When you want to set up a blog for your business, you need to start with three main assets:
Platform
Content ideas
Production or writing process
The basis of each of these can be expanded in a few days. But you need to know that blog is also one of your business, and it takes more time to grow and maintain long-term stability. In the following, we review the simple blogging process:
1- Development and design:
Firstly, you should choose a blogging platform that is compatible with your company's website.
Regardless of which blogging service provider you choose, you need to decide whether you want to display the blog on the main page of the corporate website or open it on a new tab.
For example, WordPress displays all blog posts by default on the first page.
 If your company's website is different, you need to add another page to the website and move the blog to a new page.
Secondly, if your company's website does not work on a blog platform, you should consult a web developer, because in this case, adding a blog needs more advanced skills.
In the second step, you should design a suitable theme for the blog. The blog theme should be simple to tone the minds of the audience and also match the brand's overall feel.
For example, if you are a mechanic, the theme of flowers and landscapes is not related to your products. Remember that there is a possibility to change the theme of the blog, but if the developer has done a lot of work on your website, the theme change may overlap the function of the blog.
 You can review a set of themes on the StudioPress, Elegant Themes, WooThemes and DIYthemes websites.
Although the blog theme is one of the most important visual aspects, you should not keep the blog preparation process for a long time at this pending stage.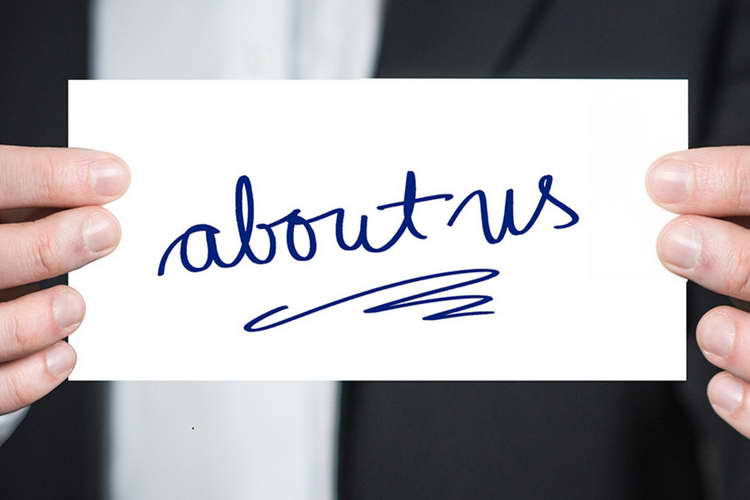 Want to branding branded blogs.
The About Us page: You probably have a section on the website that describes your business and team.
On the blog, the "About Us" page is expanded to include short descriptions. When you want to prepare the text for this page, suppose you write a blog mission statement with the goal of supporting the company's goals.
Growing blogs and attracting valuable audiences requires time consuming and requires long-term strategies
CMS -2: You need to know how to publish posted content on the blog.
Most blog providers have a CMS or visual content management system that is somewhat (but not entirely) compatible with Microsoft Word.
When you want to post, you must go to the blog dashboard and select the "New" option.
First, select the post title and then paste the text body of your content from the Word page and paste it into the blog.
Sometimes word formatting (like numbering and bullets) is not translatable in WordPress. It's best to do the full text format on the blog so you do not have to repeat the operation and do not miss the time.
Blogs also contain similar functions and provide the optimal formatting.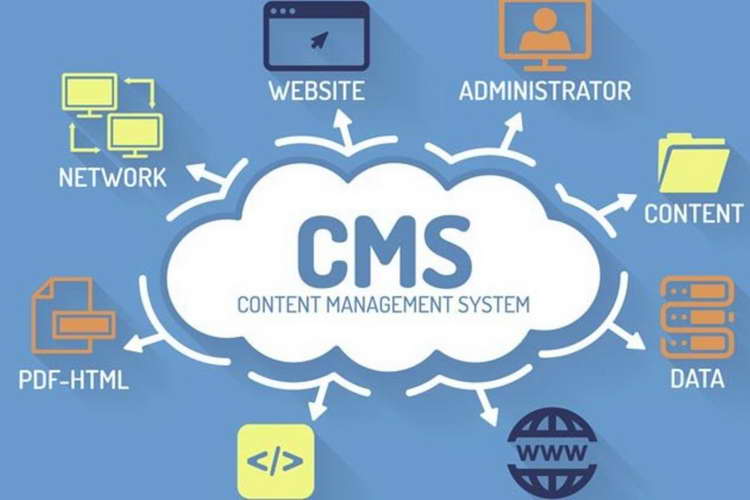 3- Contemplation: From the point of view of production, blogging is not a small task.
But sometimes, understanding the reasons for blogging for small business owners is difficult.
Particularly those who focus their minds on sales, they do not understand why they should focus their time instead of the product on sharing their expertise.
Understanding the blogging issues helps you find ideas that are really interesting to readers.
For example, the following three ways will help you get better ideas for blog posts:
Emails and customer service calls: Think of things that customers need only help. What is their problem?
Can you guide them to the sales representatives or the company yourself without referral to customers? You can re-review your customers' email and voice calls to find out the most important trends.
Check the history of the company.
Think about when your company was a newly established business or you did not start branding.
What were your achievements at that time? Try to write all the pains, promises, and fears that are reminiscent of that period.
Check out the content of competitors: No one expects you to announce your brand new information to blog posts.
So there's no problem checking the content generated by competing businesses and focusing on similar ideas.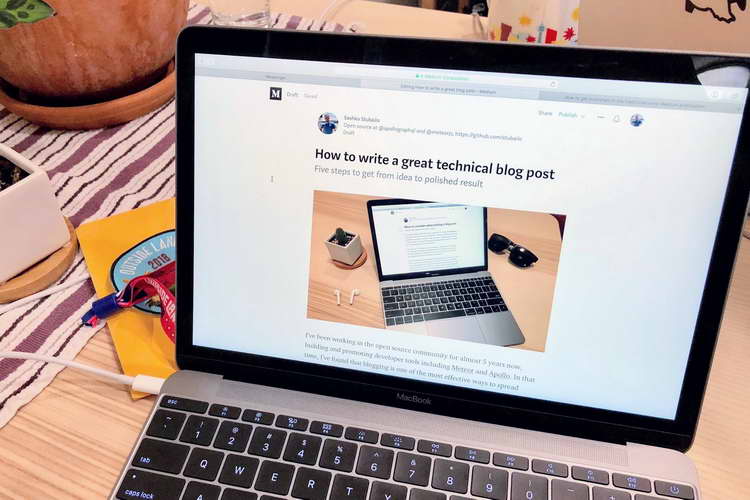 How to write a blog post?
1. Understand your audience
Before you start writing your first blog post, you need to get a clear understanding of the target audience. What do they like to read about?
What makes them excited? At this point, it's best to design the audience. When you want to choose the post title, consider what you know about the personality of the audience and their interests.
2- Select the subject of the first blog post
The subject of the first blog post can be about a completely generic subject. For example, if you provide plumbing services, dripping pipes and tap water is a general issue in your profession.
Then, as you do the related research, discuss the ways of repairing the valve, depending on the causes of dripping.
Perhaps decide whether to assign the first blog post to an educational subject or say the topic of pipes drowning in a story.
3. Write an Effective Title
Often, several different titles for a blog post come to your mind. But an influential title is special and guides you to the details of the content.
The best titles are derived from the development of the original titles, so write down the headlines that you have in mind, and then correct them. Notice that the influential title is not necessarily the post title, but it provides information that focuses on writing a specific post (not public and tedious).
4. Post introduction
The introduction of the post must attract the attention of the audience. If you miss the audience in paragraphs or even sentences, they stop them without interacting with your content.
There are various ways to get the audience's attention in the post introduction. Define a story or a joke, or create a curiosity for the reader with a real fact or interesting statistics.
Then explain the purpose of the post and tell how this article describes the solution to one of the potential problems of the audience.
In this way, the reader will be motivated to read on and understand how things work, or improve their lives.
5- Organizing content
Sometimes blog posts contain a lot of information. The author must organize the content in such a way that the audience is not intimidated by the amount of content. You can organize the content in several forms:
Sections, Catalogs, Guides, or any model that suits you best. It is best to decide from the outset what important tips and information you will have and set up an outline for the post.
6. Write a post
The next step is to write the original content. Now you have a plan or model and you have to fill in the empty space.
Use the outline as a guide and make sure you outline all the important points.
Start with the things that you know, then, if necessary, research to collect examples, samples, and backup data.
7- Edit post
Visual elements play an important role in blog success
The editing process is an important part of blogging and should never be overlooked. If possible, ask an experienced editor to read and modify your post. Also, use the "Final Edit List".
Then choose an appropriate image for your post. Due to the social networking function of highlighting the content that has the image, visual elements play an important role in the success of the blog.
Research shows that content containing related images is 94% higher than non-image content.
Visual Appearance:
Nobody likes the ugly blog post!
Note that visual appearances are not limited to the photos you select for the post, but also depends on the formatting and organizing of the post.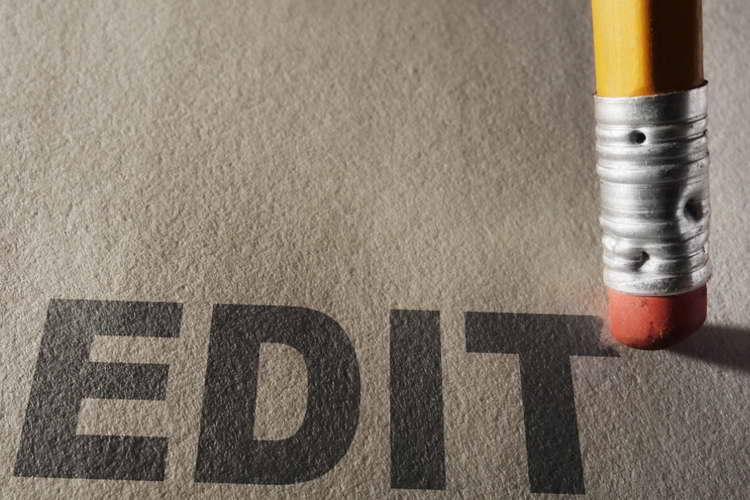 It's well-formatted (formatted) in a post that looks appealing, dividing headers and subheaders, blocks, or large paragraphs. Headers are also ordered systematically and seamlessly.
On the other hand, images must also have a distinct boundary that does not seem to be suspended in space. These rules should be observed in all posts.
Maintaining this compatibility will make your content (and brand) look more professional and make it easier for audiences to read posts.
Tags and topics: Labels are specific keywords that describe a post to the general public.
In addition, they allow lovers to find more content in the same category on your blog.
We recommend avoiding adding a large number of public or sub-labels, and have an effective strategy for doing so.
Usually 10 to 20 labels cover all the main topics of a post.
8. CTA button
At the end of each blog post, you need to design a CTA or Call-to-Action button. The CTA represents what you expect readers to do after posting:
For example, subscribe to a blog, download an e-book, sign up for a webinar or event, read a related article, and the like. We usually find the CTA button useful for marketing.
Because viewers view content, they click on the call-to-action button and eventually get attracted to a lead or potential audience.
But the CTA button can be a valuable resource for someone reading your content. Use these buttons to add more content (similar to current post) to readers.
9- SEO
After you finish writing, you have to step back and optimize your post for search. Do not be tight about the number of keywords.
Add keywords only if there are opportunities for using targeted keywords, and of course this does not adversely affect the experience of the audience.
If possible, set a shorter URL and keyword-based URL. We recommend this article for more information on internal audiences.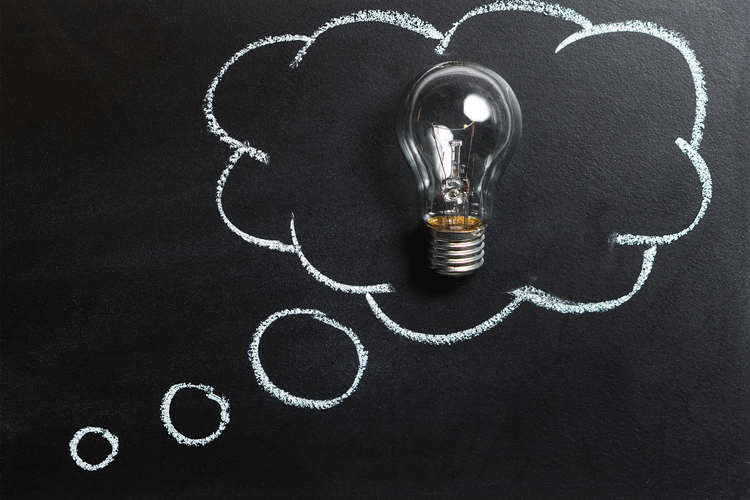 Blogging will help your Startup progress
One of the big challenges for any startup is to see and stay in the competitive market. But more importantly, the content of your website is attractive to attract potential audiences to return.
Blogging is the best strategy that will bring you to this goal.
Before you use resources, you collect customer feedback: blogging helps you review your performance, and if you do not get a positive feedback, rethink your business ideas.
The ranking of your website will be enhanced in search engines: generating relevant and useful content based on a specific timetable, as well as internal and external links in the comments on these content, will play a significant role in optimizing your site.
Communication with potential colleagues: Blogs, as compared to industrial conferences and other traditional methods, have higher returns on discovering new partners.
Demonstrate Management Thinking: People who are interested in starting-ups, explore your blog with the founder's ideas and work together to collaborate.
Full use of social networks: Today, any content you create must be promoted on social networks. Today's audiences expect to find you wherever they are.
Blogging is the first step and the best opportunity to be present on all social networks.
Finding and attracting financial resources: The best investors are always looking at startup blogs because they are eager to discover new entrepreneurs and ideas.
If investors are attracted to your ideas, it's a lot easier to convince them to invest.
If you want to share more of your blogs, provide videos, gifs and creative infographics.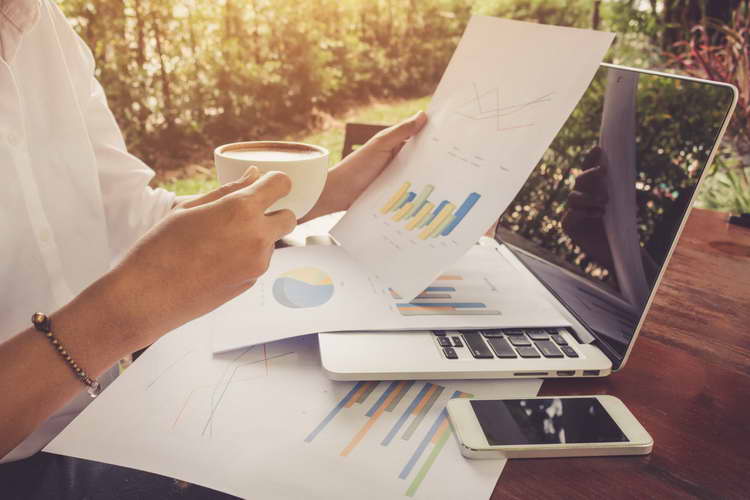 Blog Optimization Strategies
Publish content and editorial content to content experts: founders are very busy in business start-ups and can not handle all issues personally. Perhaps exploiting the experience of content experts will cost more.
But hiring people specializing in this field can greatly improve the popularity of your blog and brand, and brings you closer to important goals faster.
Generate specific images and videos: As we've already mentioned, creating image content helps blogger success and increases content sharing.
To do this, you can design video, gif, and creative infographics. Also, use the alt (image description) tag to improve your content.
Try to get new knowledge: It's natural that after a while, blogging ideas will be duplicated.
Learning new content will continuously help you become more familiar with the needs of your audience and, as a result, can produce content for more diverse topics.
Update the old stuff: Of course, the content you produce today is better and better than the content of the past few years. But you should not forget that the old content is still available on the Internet.
Customers may get the first impression from your brand by reading the same content. Therefore, we recommend updating the old content and linking it to new content, both web browsing and brand marketing and improving the overall quality of your content.
Offer audiences targeted offers: One of the easiest and most effective ways to increase the time for readers on your website is to keep them presenting different suggestions on your blog.
Of course, you should not overdo it.
Use the A / B test to measure: When your goal is to increase the email list and sell the products, the effectiveness of the CTA buttons becomes more important.
In such cases, using the A / B test, check the site traffic for different buttons design.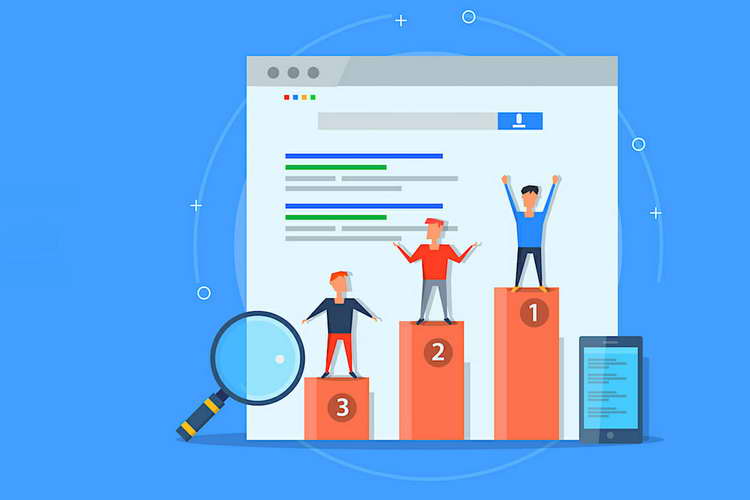 Possible reasons for the success of competing weblogs against your blog
Over time, you may find that some of the rival's blogs are more popular.
Although not all companies publish visitors to their website, it's hard to estimate the traffic and attention that the competitor's blog gains.
You'll find this by analyzing the range of domains, the number of followers of social networks, and the comments they make, or the crowds that compete in rival brand communities.
 The reasons for the popularity of the rival's blogs are mainly divided into three groups:
1. Better content
Topics: If the rival company recognizes your audience and users better than you, it will work on a variety of topics with more attractive titles and titles in your blog.
Details: Reviewing the important points of a product or service and its weaknesses, linking to additional resources, and referring to valid references for numbers and figures that are presented, greatly draws the attention of the audience.
Writing Literature: If your competitor uses a different language statement for content presentation, he has probably been able to turn his attention to this section by using customer tastes.
Variety and quantity of content: Readers prefer to go to blogs that offer a wide variety of audio and video options available to them.
If you always use text content, while your competitors at short distances offer video and podcast types to the audience, the reason for their blog's popularity is the variety and quantity of content.
2- Dating and reputation
If the rival blog is more than ten years old and you have just launched your blog, you should not expect to have the same number of audiences.
In addition, some companies use personal and private brands to write and publish content.
Reputable writers, who themselves are known as a personal brand, have attracted consumer confidence and expanded their virtual relationships. In the end, you should not underestimate the intellectual leadership of the blog.
The intellectual leaders of any industry simply bring people's attention to it by introducing controversial topics, introducing the latest products and services, and raising issues of the day.
3. Promotion of content
Promotion of content and advertising plays a very important role in traffic to the website. If you produce high-quality content but nobody knows it, all your work is wasted.
One of the best ways to see content is to share content on social media and benefit from the wider range of communications.
In addition to linking to linked sites, the popularity of a blog increases significantly. It's best to check the strategy of competing companies using a tool such as Moz's Open Site Explorer.
The last point is that the competitor can spend on attracting the audience. Advertising on popular social networks continuously brings a lot of new visitors to their blog.
Let's remind that the increase in traffic with the help of money advertising is an effective short-term strategy and you need to change your strategic approach for long-term success.