1 of the Easiest Ways to Convert a Photo to PDF (Video Tutorial)
You may have tried to capture a sheet or magazine with your phone's camera, but usually these images are not recorded in good quality and resolution. 

PDFs are very popular because they are viewable and editable on almost every device and system.

 
There are various ways you can easily convert your images into pdf files and use them. Due to the need of many users to learn these methods, in this post we will teach you the easiest ways to convert a photo to a PDF file.
We recommend converting photos to pdf file   Watch the clip below.
Photo to pdf conversion tutorial:
Method One: Using the "CamScanner" Program
Is a program for converting photos to PDF and one of the best and most popular document shooting software. You must have tried to capture a sheet or magazine with your phone's camera, but usually these images are not recorded in acceptable quality and resolution. The program can produce a clear image by increasing or decreasing color and transparency. It can also convert photos taken to PDF format.
CamScanner app features:
Access to scanned documents by visiting the app site

Add notes to the border of images

Ability to sort documents

Ability to provide support for registered documents

Improves the quality of photos and posts

Take any post and quickly convert it to a scanned file

Quick search between files

Convenient file sharing

Ability to set password for important documents

Convenient fax and print documents

Ability to sink between devices
Method Two: Convert Photo to PDF Without Software Online
Just search for jpg to pdf in the Google search engine. But the most popular online sites used to convert photos to PDF are Convert-JPG-To-PDF , Convert My Image and smallpdf . These sites are free to use on any operating system.
You will usually see a button called Choose File, Upload, or Select JPG File when you log in to these sites. Click on this button and select your JPG file. At some point you can upload your file by drag-and-drop. Some sites have file size restrictions.
Click the Convert button. Now the process of converting a photo to a PDF begins. Some sites have more options like border size and page layout. The conversion process only takes a few moments.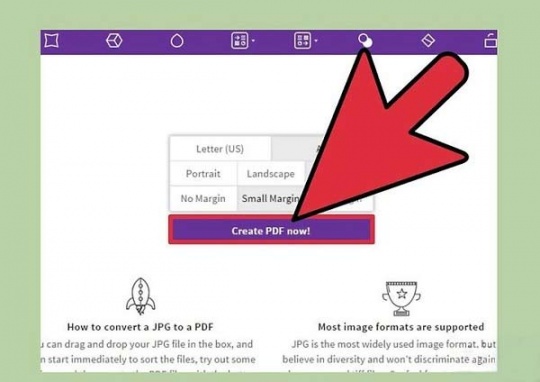 When the conversion process is complete, select Download File Now to start downloading your PDF file.
You can also convert your images online to pdf file.
Third way: Convert photos to PDF without software in Windows 7:
We don't need any special software in this way. To do this, open the image and right click on the photo and select Open . Click the three-point button and select Print . You can select the Ctrl + P buttons instead.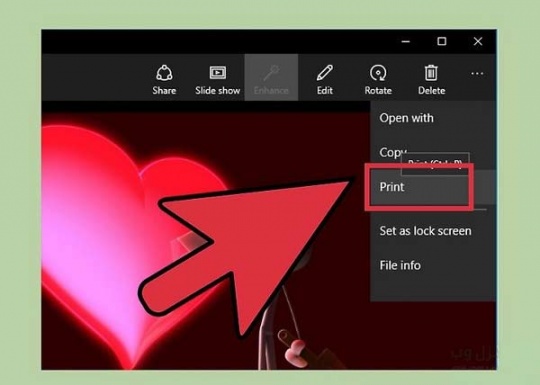 You should now select Microsoft Print to PDF as the printer. This allows the photo to be converted to PDF rather than printed.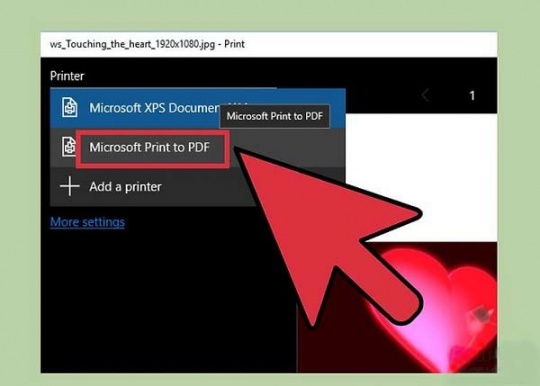 Next, you should choose whether your screen is vertical or horizontal.
Now select the Print button to open the Save Print Output window.
Select the file name and the location where you want your file to be stored. When you click Save , your new PDF file will be created in the location you defined.
Important: How To Prevent Hacking Your Computer With These 5 Methods?
Method Four: Convert Photo to PDF with Photoshop:
This method looks very simple and easy. Just open the File menu and select Open .
Then select the desired image and click the Open button to open the photo in Photoshop.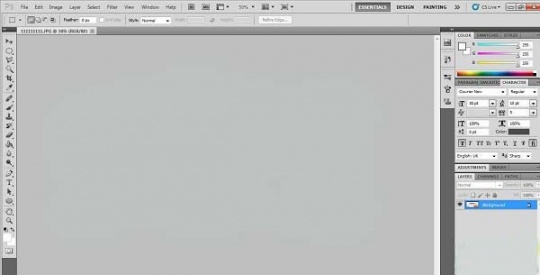 Select the File menu again. Click Save As .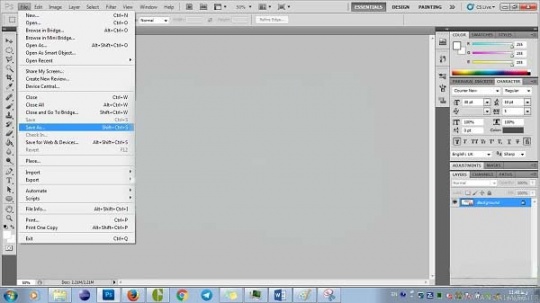 In the popup, type the file name. In the Format section, select the PDF format. Click Save .
Apply the settings you want at this point. For example, apply compression settings in the Compression section, or define a password for your PDF file in the Security section, and then click the Save PDF button.
In the final step all the pdf file is created at the location you selected.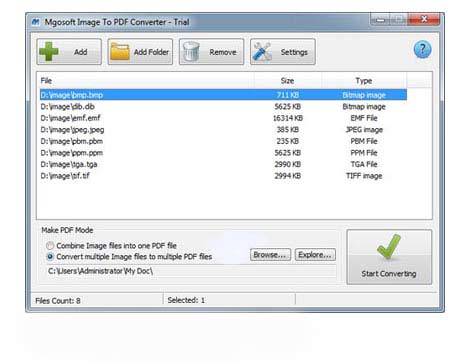 File password: www.patoghu.com
Mgosoft Image To PDF Converter is a fast, simple and easy tool for batch converting various photo and image formats to common PDF format. This tool supports most photo formats such as TIF, TIFF, JPG, JPEG, GIF, PNG, BMP, PSD, WMF, EMF, PCX, PIC and more. It is completely standalone and you can convert photo formats to PDF without having to install secondary software such as Adobe Acrobat Reader .
Characteristics of software Mgosoft Image To PDF Converter:
Ability to merge multiple photos together and create one PDF file

Ability to convert images to PDF with one click

And Ability to specify title, author, subject and keywords and meta title for pdf

Encrypt with PDF documents with 2 or 2 bit method

Control permissions to restrict print, copy, or PDF changes

Supports multi-page TIF images

Add bookmarks to converted PDFs